Patrick Tinney
Books by Patrick Tinney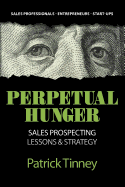 Available in: Paperback
Sales Prospecting is sustenance for any business, where growth is required & account turnover is a fact of life. Through a series of real-life experiences, business vignettes, tactics, lessons and strategies the Author will help you make solid decisions and consistently prospect at a superior level. Think, act & be in a state of Perpetual Hunger!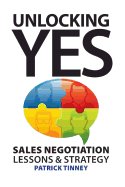 Available in: Paperback
Written to specifically addresses the negotiation needs of sales professionals. Bring relationship-based selling to profitable closures. 12 negotiation strategies are included with tips to navigate specific bargaining strategies. Unlocking Yes gives readers access to truthful, hard lessons learned in sales negotiation success stories.