Charles D Ellis
Books by Charles D Ellis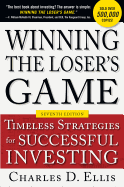 Available in: Hardcover
This indispensable investment guide asks the question: How can an individual invest successfully when the majority always fails? In this updated edition of his book, Charles Ellis, one of today's most brilliant investment writers, answers this question and provides simple yet radical strategies on investing.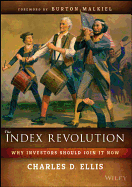 Available in: Hardcover
The evidence-based approach to a more worthwhile portfolio
The Index Revolution argues that active investing is a loser's game, and that a passive approach is more profitable in today's market. By adjusting your portfolio asset weights to match a performance index, you consistently earn higher rates of returns and come out on top in the long run. This book explains why, and describes how individual investors can take advantage of indexing to make their portfolio stronger and more profitable. By indexing investment operations at a very low cost, and trusting that active professionals have set securities prices as correctly as possible, you will achieve better long-term results than those who look down on passive approaches while following outdated advice that no longer works.
"Beating the market" is much harder than it used to be, and investors who continue to approach the market with that mindset populate the rolls of market losers time and time again. This book explains why indexing is the preferred approach in the current investment climate, and destroys the popular perception of passive investing as a weak market strategy.
Structure your portfolio to perform better over the long term
Trust in the pricing and earn higher rates of return
Learn why a passive approach is more consistent and worthwhile
Ignore overblown, outdated advice that is doomed to disappoint
All great investors share a common secret to success: rational decision-making based on objective information. The Index Revolution shows you a more rational approach to the market for a more profitable portfolio.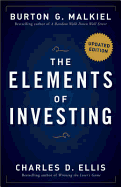 Available in: Hardcover
Praise for
THE ELEMENTS OF INVESTING
"These noted authors have distilled all you need to know about investing into a very small package. The best time to read this book is when you turn eighteen (or maybe thirteen) and every year thereafter."
--Harry Markowitz, Nobel Laureate in Economics 1990
"Struggling to find money to save? Befuddled by the bewildering array of investment choices? As you venture into the financial markets for the first time, it's helpful to have a trusted guide--and, in Charley Ellis and Burt Malkiel, you have two of the finest."
--Jonathan Clements, author of The Little Book of Main Street Money
"No one knows more about investing than Charley Ellis and Burt Malkiel, and no one has written a better investment guide. These are the best basic rules of investing by two of the world's greatest financial thinkers."
--Consuelo Mack, Anchor and Managing Editor, Consuelo Mack WealthTrack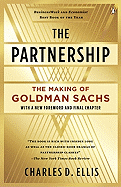 Available in: Paperback
With unparalleled access to the firm's enigmatic leadership, Ellis, a strategy consultant to Goldman Sachs for more than 30 years, reveals the secrets behind the firm's continued success through many life-threatening changes.