Lawrence Wright
Books by Lawrence Wright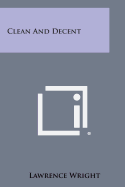 Available in: Paperback, Hardcover
The Fascinating History Of The Bathroom And The Water Closet And Of Sundry Habits, Fashions And Accessories Of The Toilet, Principally In Great Britain, France And America.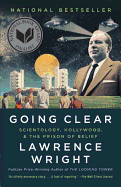 Available in: Paperback, Hardcover
The Basis For The New HBO Documentary. A National Book Award and National Book Critics Circle Award Finalist.
Scientology presents itself as a scientific approach to spiritual enlightenment, but its practices have long been shrouded in mystery. Now Lawrence Wright--armed with his investigative talents, years of archival research, and more than two hundred personal interviews with current and former Scientologists--uncovers the inner workings of the church. We meet founder L. Ron Hubbard, the highly imaginative but mentally troubled science-fiction writer, and his tough, driven successor, David Miscavige. We go inside their specialized cosmology and language. We learn about the church's legal attacks on the IRS, its vindictive treatment of critics, and its phenomenal wealth. We see the church court celebrities such as Tom Cruise while consigning its clergy to hard labor under billion-year contracts. Through it all, Wright asks what fundamentally comprises a religion, and if Scientology in fact merits this Constitutionally-protected label. Brilliantly researched, compellingly written, Going Clear pulls back the curtain on one of the most secretive organizations at work today.
A New York Times Notable Book
A Best Book of the Year: The Washington Post, The Boston Globe, New York magazine, Slate, Chicago Tribune, Huffington Post, Newsday, Entertainment Weekly, People, The Week, Publishers Weekly, Kirkus Reviews
A GoodReads Reader's Choice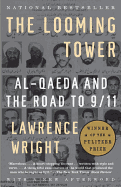 Available in: Paperback
This national bestseller and award-winning book is now available in paperback. A gripping narrative that spans five decades, "The Looming Tower" explains in unprecedented detail the rise of al-Qaeda and the intelligence failures that culminated in the attacks on 9/11.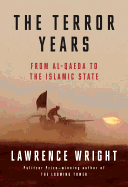 Available in: Hardcover
Several "pieces first published in The New Yorker recall the path terror in the Middle East has taken from the rise of al-Qaeda in the 1990s to the recent beheadings of reporters and aid workers by ISIS ... They include an ... impression of Saudi Arabia, a kingdom of silence under the control of the religious police; the Syrian film industry, then compliant at the edges but already exuding a feeling of the barely masked fury that erupted into civil war; [and] the 2006-11 Israeli-Palestinian conflict in Gaza, a study in disparate values of human lives. Others continue to look into al-Qaeda as it forms a master plan for its future, experiences a rebellion from within the organization, and spins off a growing web of terror in the world"--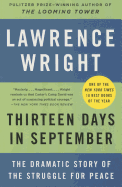 Available in: Paperback
"Originally published in hardcover in the United States by Alfred A. Knopf, a division of Penguin Random House LLC, New York, in 2014"--Title page verso.