Clayton Christensen
Books by Clayton Christensen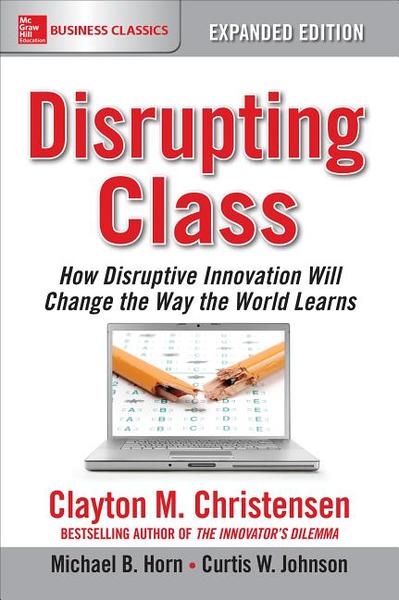 Available in: Paperback
THE BOOK THAT'S CHANGING THE FUTURE OF EDUCATION
"A brilliant teacher, Christensen brings clarity to a muddled and chaotic world of education."
―Jim Collins, bestselling author of Good to Great
"A terrific read; it must become a blueprint for educational transformation."
―Joel Klein, former Chancellor of the New York City Department of Education
Studies in neuroscience reveal that the way we learn doesn't always match up with the way we are taught. To stay competitive―academically, economically, and technologically―we need to apply the proven principles of disruptive innovation to our educational system. Disrupting Class will show you how to:
- Help more students succeed through customized learning
- Meet the demand for new technology, especially computers, in student-centric classrooms
- Use disruptive innovation to circumvent roadblocks that have stood in the way of reform
- Compete in the global classroom--and help students get ahead in the global market
Filled with fresh and surprising ideas, outside-the-box strategies, and straight-A success stories, Disrupting Class will make you rethink your understanding of intelligence, reevaluate your current school program, and reinvigorate your commitment to learning. The future is now. Class is in session.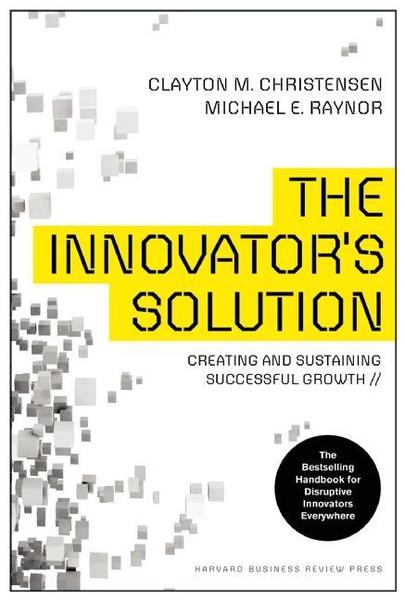 Available in: Hardcover
An innovation classic. From Steve Jobs to Jeff Bezos, Clay Christensen's work continues to underpin today's most innovative leaders and organizations. A seminal work on disruption--for everyone confronting the growth paradox. For readers of the bestselling The Innovator's Dilemma--and beyond--this definitive work will help anyone trying to transform their business right now. In The Innovator's Solution, Clayton Christensen and Michael Raynor expand on the idea of disruption, explaining how companies can and should become disruptors themselves. This classic work shows just how timely and relevant these ideas continue to be in today's hyper-accelerated business environment. Christensen and Raynor give advice on the business decisions crucial to achieving truly disruptive growth and propose guidelines for developing your own disruptive growth engine. The authors identify the forces that cause managers to make bad decisions as they package and shape new ideas--and offer new frameworks to help create the right conditions, at the right time, for a disruption to succeed. This is a must-read for all senior managers and business leaders responsible for innovation and growth, as well as members of their teams. Based on in-depth research and theories tested in hundreds of companies across many industries, The Innovator's Solution is a necessary addition to any innovation library--and an essential read for entrepreneurs and business builders worldwide.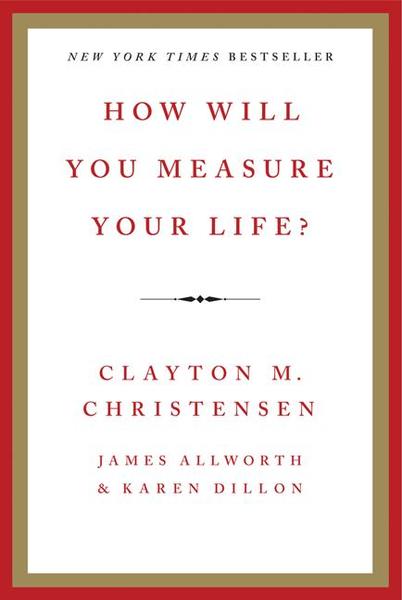 Available in: Hardcover
In this groundbreaking book, Christensen puts forth a series of questions about integrity, happiness, and relationships that he asks his students before they leave Harvard Business School. Fulll of inspiration and wisdom, it will help students, mid-career professionals, and parents.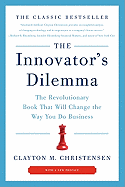 Available in: Paperback, Hardcover
This radical, national bestseller has transformed corporate America by proving that great companies can fail precisely because they do everything right. The author, a Harvard professor, then demonstrates how to avoid a similar fate as businesses race online into the 21st century.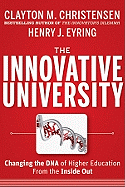 Available in: Hardcover
The Innovative University illustrates how higher education can respond to the forces of disruptive innovation, and offers a nuanced and hopeful analysis of where the traditional university and its traditions have come from and how it needs to change for the future. Through an examination of Harvard and BYU-Idaho as well as other stories of innovation in higher education, Clayton Christensen and Henry Eyring decipher how universities can find innovative, less costly ways of performing their uniquely valuable functions.
Offers new ways forward to deal with curriculum, faculty issues, enrollment, retention, graduation rates, campus facility usage, and a host of other urgent issues in higher education
Discusses a strategic model to ensure economic vitality at the traditional university
Contains novel insights into the kind of change that is necessary to move institutions of higher education forward in innovative ways
This book uncovers how the traditional university survives by breaking with tradition, but thrives by building on what it's done best.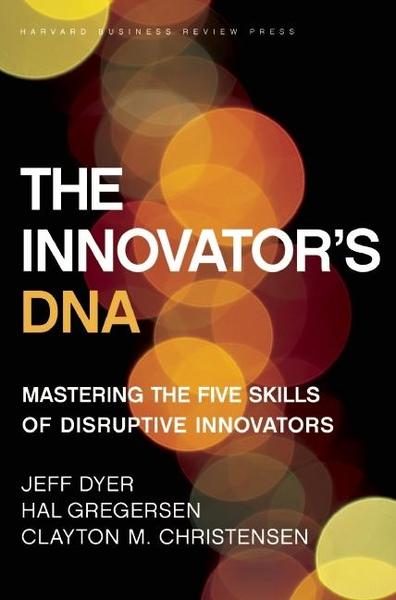 Available in: Hardcover
Master the discovery skills that distinguish innovative entrepreneurs and executives from ordinary managers. In "The Innovator's DNA," the authors identify five capabilities demonstrated by the best innovators.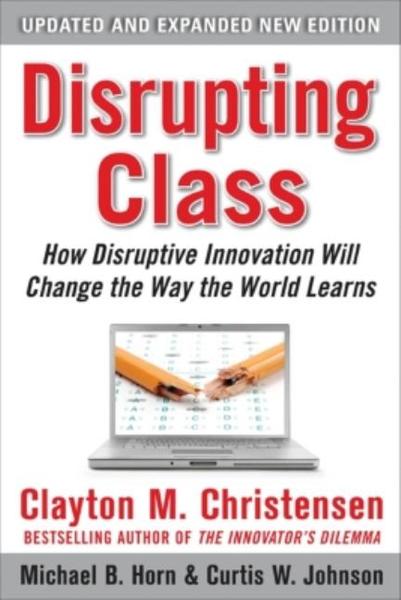 Available in: Hardcover
Christensen's groundbreaking bestselling work in education is now updated and expanded, including a new chapter on Christensen's seminal "Jobs to Be Done" theory applied to education.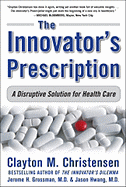 Available in: Hardcover
Christensen, the celebrated Harvard professor and "New York Times"-bestselling author, tackles two of the nation's most vital global issues: health care and innovation.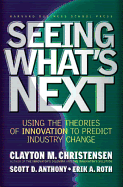 Available in: Hardcover
An internationally renowned innovation expert and his research partners present a groundbreaking framework for predicting outcomes in the evolution of any industry by using the theories of innovation to predict industry change.