Michael Pollan
Books by Michael Pollan
Available in: Hardcover
"When Michael Pollan set out to research how LSD and psilocybin (the active ingredient in magic mushrooms) are being used to provide relief to people suffering from difficult-to-treat conditions such as depression, addiction, and anxiety, he did not intend to write what is undoubtedly his most personal book. But upon discovering how these ... substances are improving the lives not only of the mentally ill but also of healthy people coming to grips with the challenges of everyday life, he decided to explore the landscape of the mind in the first person as well as the third"--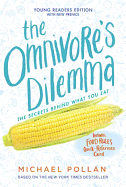 Available in: Paperback
"Includes 12 important food rules"--Jacket.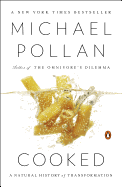 Available in: Paperback, Hardcover, Paperback Large Print
Original publication and copyright date: 2013.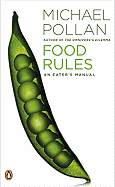 Available in: Paperback
From the bestselling author of "The Omnivore's Dilemma" and "In Defense of Food" comes this collection of simple, sensible, and easy to use rules--the perfect guide for anyone who would like to become more mindful of the food he or she eats. (Consumer Health)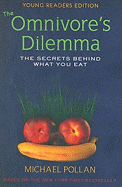 Available in: Paperback
"The New York Times" bestseller that s changing America s diet is now perfect for younger readers
What s for dinner? seemed like a simple question until journalist and supermarket detective Michael Pollan delved behind the scenes. From fast food and big organic to small farms and old-fashioned hunting and gathering, this young readers adaptation of Pollan s famous food-chain exploration encourages kids to consider the personal and global health implications of their food choices.
In a smart, compelling format with updated facts, plenty of photos, graphs, and visuals, as well as a new afterword and backmatter, "The Omnivore s Dilemma" serves up a bold message to the generation that needs it most: It s time to take charge of our national eating habits and it starts with you."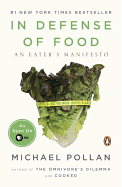 Available in: Paperback
From the author of the bestselling "The Omnivore's Dilemma" comes this bracing and eloquent manifesto that shows readers how they might start making thoughtful food choices that can enrich their lives and enlarge their sense of what it means to be healthy. (Consumer Health)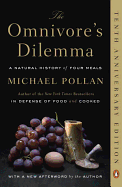 Available in: Paperback
Pollan writes about the ecology of the food humans eat and why--what it is, in fact, that we are eating. Discussing industrial farming, organic food, and what it is like to hunt and gather food, this is a surprisingly honest and self-aware account of the evolution of the modern diet.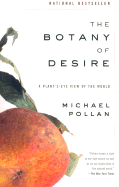 Available in: Paperback
Every schoolchild learns about the mutually beneficial dance of honeybees and flowers: the bee collects nectar and pollen to make honey and, in the process, spreads the flowers' genes. In "The Botany of Desire, " Pollan ingeniously demonstrates how people and domesticated plants have formed a similarly reciprocal relationship.