Jason Miller
Books by Jason Miller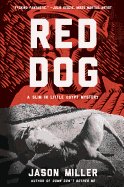 Available in: Paperback
Pit bull fighters, shadowy ne er-do-wells, and murder mark the second novel in Jason Miller s wry, darkly atmospheric Slim in Little Egypt series.
On a sultry summer night in the southern Illinois coal country of Little Egypt, the self-described redneck detective and former coal miner known as Slim is called upon by Sheldon and A. Evan Cleaves, a deeply weird backwoods father-son duo hoping to locate a missing dog. Slim is accustomed to searching for people, not pets, but he needs the bread to fix a busted air conditioner. And, after all, it s a missing pets case. What could go wrong?
Things go wrong. When the investigation soon leads to the Cleaveses redheaded pit bull and a dognapper with his head blown clean off, Slim, his brilliant daughter Anci, and their extended surrogate family are plunged into a deadly world of subterranean blood sport, wanton murder, and one-handed white supremacists . . . and all because Slim wanted to keep cool.
As bitingly funny as it is starkly violent, Red Dog takes readers on one hell of a ride through the darkest heart of rural America as it is today."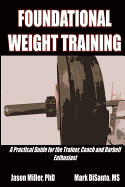 Available in: Paperback
As a strength coach, Weightlifting coach and professor I have been, and continue to be a part, of barbell sport and barbell training. I fell in love with the barbell when I was 12 years old after my father gave me his old 110lb set and I got my DP bench press. Since then the barbell has been a part of helping me achieve my goals of playing college football, aided in meeting my wife (I met her as a strength coach), is the basis for my income and has provided me an outlet in maintaining my own health and competitive outlet. The barbell has also been the foundation one of my passions, coaching the sport of weightlifting. As a young strength coach and now professor teaching other young coaches, I was always frustrated I could not find a book that was practical, and included many examples, in presenting how to build set and repetition schemes along with weekly and daily program. Even now there are not many books that actually provide practical and not just theoretical information. After recognizing the need for a practical text that any trainer, coach and barbell enthusiast could use, the authors constructed this book to: 1) provide some background theory on sets and repetition schemes along with weekly and daily training but, more importantly, 2) give practical examples of daily and weekly set and repetition programming strategies. This book is not intended as a text book but instead a quick reference for coaches, trainers and those that just love to lift. The main topics of this book include the theory behind the sets and repetition schemes and, more importantly, the practical application of theory with actual program examples including: wave training, accommodating resistance training (bands and chains), Anderson lifts, eccentric training, pyramidal loading schemes, velocity training, autoregulation and weekly programming ideas and strategies.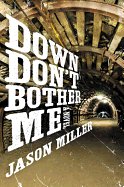 Available in: Paperback
"In the depths of the Knight Hawk, one of the last working collieries in downstate Illinois, the body of a reporter is found, his mini-recorder tied around his neck and a notepad stuffed in his mouth. The Knight Hawk's owner, Matthew Luster, isn't happy. He wants answers -- and he doesn't want the cops or any more press poking into his business. To protect himself and the operation, he turns to Slim, a mine employee with a reputation for "bloodhounding" -- finding lost souls when the police can't or won't. Luster needs Slim to locate a missing photographer named Beckett, a close associate of the victim ... who just happens to be his son-in-law."--Page 4 of cover.