Stephen King
Books by Stephen King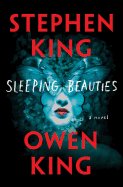 Available in: Hardcover
In this spectacular father/son collaboration, Stephen King and Owen King tell the highest of high-stakes stories: what might happen if women disappeared from the world of men? In a future so real and near it might be now, something happens when women go to sleep; they become shrouded in a cocoon-like gauze. If they are awakened, if the gauze wrapping their bodies is disturbed or violated, the women become feral and spectacularly violent; and while they sleep they go to another place... The men of our world are abandoned, left to their increasingly primal devices. One woman, however, the mysterious Evie, is immune to the blessing or curse of the sleeping disease. Is Evie a medical anomaly to be studied? Or is she a demon who must be slain? Set in a small Appalachian town whose primary employer is a women's prison, Sleeping Beauties is a wildly provocative, gloriously absorbing father/son collaboration between Stephen King and Owen King.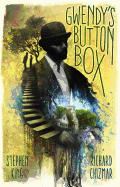 Available in: Hardcover
There are three ways up to Castle View from the town of Castle Rock: Route 117, Pleasant Road, and the Suicide Stairs. Every day in the summer of 1974 twelve-year-old Gwendy Peterson has taken the stairs, which are held by strong (if time-rusted) iron bolts and zig-zag up the cliffside. A stranger calls to Gwendy: "Hey, girl. Come on over here for a bit. We ought to palaver, you and me." On a bench in the shade sits a man in black jeans, a black coat like for a suit, and a white shirt unbuttoned at the top. On his head is a small neat black hat. The time will come when Gwendy has nightmares about that hat.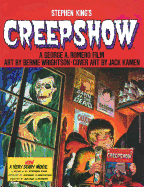 Available in: Paperback
Five scary tales written in comic book format.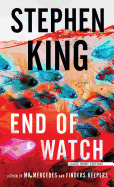 Available in: Mass Market Paperbound, Paperback - Large Print, Paperback, Hardcover
"In Room 217 of the Lakes Region Traumatic Brain Injury Clinic, something has awakened. Something evil. Brady Hartsfield, perpetrator of the Mercedes Massacre, where eight people were killed and many more were badly injured, has been in the clinic for five years, in a vegetative state. According to his doctors, anything approaching a complete recovery is unlikely. But behind the drool and stare, Brady is awake, and in possession of deadly new powers that allow him to wreak unimaginable havoc without ever leaving his hospital room. Retired police detective Bill Hodges, the unlikely hero of Mr. Mercedes and Finders Keepers, now runs an investigation agency with his partner, Holly Gibney -- the woman who delivered the blow to Hartsfield's head that put him on the brain injury ward. When Bill and Holly are called to a suicide scene with ties to the Mercedes Massacre, they find themselves pulled into a case that will put their lives at risk, as well as those of Bill's heroic young friend Jerome Robinson and his teenage sister, Barbara. Brady Hartsfield is back, and planning revenge not just on Hodges and his friends, but on an entire city." --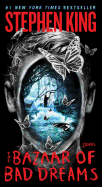 Available in: Mass Market Paperbound, Paperback - Large Print, Hardcover, Hardcover Large Print
"A collection that includes stories never before in print, never published in America, never collected and brand new--with the ... bones of interstitial autobiographical comments on when, why, and how Stephen King came to write each story"--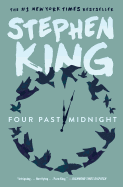 Available in: Paperback
The Bram Stoker Prize-winner for Best Fiction Collection four chilling novellas from Stephen King that will grab you and not let go ("The Washington Post"). Now available in paperback from Scribner for the first time.
With the recent success of the Hulu series "11/22/63" starring James Franco and the highly anticipated "The Dark Tower" movie in the works, Stephen King s brand is stronger than ever. This collection, nominated for a Locus Award, is guaranteed to keep readers awake long after bedtime, and features an introduction and prefatory notes to each novella by the author. Stephen King is a master storyteller, and you will never forget these stories, raves the "Seattle Times" about "Four Past Midnight."
"One Past Midnight" The Langoliers takes a red-eye flight from LA to Boston into a most unfriendly sky. Only eleven passengers survive, but landing in an eerily empty world makes them wish they hadn t. Something s waiting for them, you see.
"Two Past Midnight" Secret Window, Secret Garden enters the suddenly strange life of writer Mort Rainey, recently divorced, depressed, and alone on the shore of Tashmore Lake. Alone, that is, until a figure named John Shooter arrives, pointing an accusing finger.
"Three Past Midnight" The Library Policeman is set in Junction City, Iowa, an unlikely place for evil to be hiding. But for small businessman Sam Peebles, who thinks he may be losing his mind, another enemy is hiding there as well the truth. If he can find it in time, he might stand a chance.
"Four Past Midnight" The Sun Dog, a menacing black dog, appears in every Polaroid picture that fifteen-year-old Kevin Delevan takes with his new camera, beckoning him to the supernatural. Old Pop Merrill, Castle Rock s sharpest trader, aims to exploit The Sun Dog for profit, but this creature that shouldn t exist at all, is a very dangerous investment."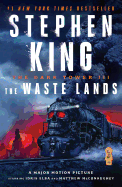 Available in: Paperback
Roland, the Last Gunslinger, and his companions--Eddie Dean and Susannah--cross the desert of damnation, drawing ever closer to the Dark Tower, a legion of fiendish foes, and revelations that could alter the world.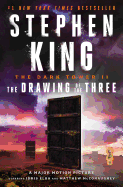 Available in: Paperback
Series numbering on title page and cover appears as a Roman numeral.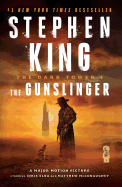 Available in: Paperback
"Soon to be a major motion picture"--Cover.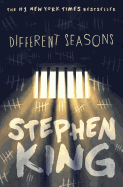 Available in: Mass Market Paperbound, Paperback
A "hypnotic" (The New York Times Book Review) collection of four novellas from Stephen King bound together by the changing of seasons, each taking on the theme of a journey with strikingly different tones and characters. The wondrous readability of his work, as well as the instant sense of communication with his characters, are what make Stephen King the consummate storyteller that he is, "hailed the Houston Chronicle about Different Seasons. This gripping collection begins with "Rita Hayworth and the Shawshank Redemption," in which an unjustly imprisoned convict seeks a strange and startling revenge--the basis for the Best Picture Academy Award-nominee The Shawshank Redemption. Next is "Apt Pupil," the inspiration for the film of the same name about top high school student Todd Bowden and his obsession with the dark and deadly past of an older man in town. In "The Body," four rambunctious young boys plunge through the facade of a small town and come face-to-face with life, death, and intimations of their own mortality. This novella became the movie Stand By Me. Finally, a disgraced woman is determined to triumph over death in "The Breathing Method."