Gregg Ward
Books by Gregg Ward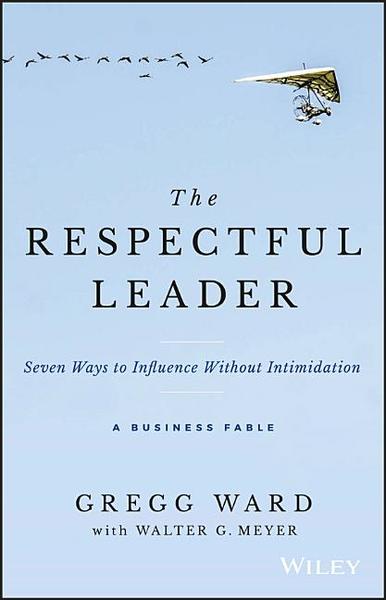 Available in: Hardcover
Boost morale and productivity by leading with respect
The Respectful Leader presents an engaging, thought-provoking lesson for companies seeking off-the-charts performance. Author Gregg Ward draws on 25 years of leadership consulting, coaching and training experience to reveal the secret to great results: respect. In this true-to-life business fable, he shares the story of Des Hogan, a CEO who discovers that disrespectful behavior on the part of his leadership team is eating away at his company's morale, productivity, and profits. At a loss for a solution, he meets Grace--a straight-shooting, self-described "little old lady" in the maintenance department. With her no-nonsense advice, he sets out to revamp the culture and turn his company around; but first, he has to turn inward and realize that his own behavior sets the tone for the company at every level. This enlightening, engaging and honest story will help you recognize and analyze your own behaviors and interactions, and show you how to create a winning culture based on leading with respect.
Intimidation, micro-management and insecurity do not drive top-level performance. True success is built on free-flowing, trusted, and open collaboration between departments, levels, and specialties. This book shows you how to build respect among the ranks--from the top down.
Learn the key respectful leadership behaviors that significantly impact morale
Learn how to adjust your own, and others', attitudes to boost productivity, teamwork, and profits
Benefit personally and professionally by leading from a place of mutual respect and consideration
People perform best when they feel valued and valuable. And, when they are respected for their experience, talents and skills, they'll become personally invested in outcomes--both short- and long-term--and consistently go the extra mile. Respectful leadership ignites passion, innovation, creativity, and efficiency, while control-based leadership and intimidation breeds complacency and mediocrity. Which environment would better serve your company? The Respectful Leader shows you how to achieve sustainable success with a simple behavioral paradigm shift.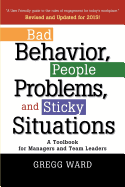 Available in: Paperback
Bad Behavior, People Problems and Sticky Situations is a clear, easy-to-use toolbook designed to help managers, supervisors and team leaders efficiently work through interpersonal problems and difficult situations, generate win-win solutions, and move forward with confidence. The first four chapters are practical "primers" on managing people, harassment, diversity and leadership- all written in Gregg Ward's engaging, information and personable style. Then, he introduces a raft of simple, down-to-earth, time-tested tools, many of which can be learned in less than five minutes. The rest of the book is packed with "real-life" case studies- all based on Ward's nearly 20 years of professional experience working with business, government and non-profit organizations.