Nick Petrie
Books by Nick Petrie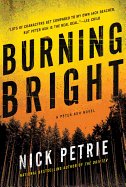 Available in: Hardcover
"LOTS OF CHARACTERS GET COMPARED TO MY OWN JACK REACHER, BUT PETRIE'S PETER ASH IS THE REAL DEAL."--Lee Child *An Entertainment Weekly Must List Pick In the new novel featuring war veteran Peter Ash, "an action hero of the likes of Jack Reacher or Jason Bourne" (Lincoln Journal-Star), Ash has a woman's life in his hands--and her mystery is stranger than he could ever imagine. War veteran Peter Ash sought peace and quiet among the towering redwoods of northern California, but the trip isn't quite the balm he'd hoped for. The dense forest and close fog cause his claustrophobia to buzz and spark, and then he stumbles upon a grizzly, long thought to have vanished from this part of the country. In a fight of man against bear, Peter doesn't favor his odds, so he makes a strategic retreat up a nearby sapling. There, he finds something strange: a climbing rope, affixed to a distant branch above. It leads to another, and another, up through the giant tree canopy, and ending at a hanging platform. On the platform is a woman on the run. From below them come the sounds of men and gunshots. Just days ago, investigative journalist June Cassidy escaped a kidnapping by the men who are still on her trail. She suspects they're after something belonging to her mother, a prominent software designer who recently died in an accident. June needs time to figure out what's going on, and help from someone with Peter's particular set of skills. Only one step ahead of their pursuers, Peter and June must race to unravel this peculiar mystery. What they find leads them to an eccentric recluse, a shadowy pseudo-military organization, and an extraordinary tool that may change the modern world forever.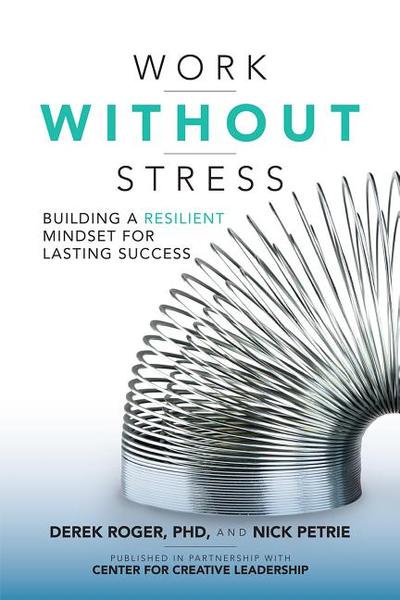 Available in: Hardcover
FORGET EVERYTHING YOU KNOW ABOUT STRESS.
If you're like most people, you probably think that stress is an inevitable part of life. The truth is: it's not. In a groundbreaking 30-year study, Dr. Derek Roger has discovered that everything we think we know about stress--and how we should "manage" it--is just plain wrong.
STRESS IS A CHOICE.
It is not a natural response to the pressures of work. It's a choice that you make, consciously or not, to worry and fret and agonize over the work you need to do--instead of just doing it.
WORK DOESN'T HAVE TO BE STRESSFUL FOR YOU TO BE SUCCESSFUL.
This book offers a radically different approach to stress. It's about being resilient. Flexible. Mentally awake and in the moment. It's about changing your mindset to keep things in perspective instead of adding fuel to the fire with negative thoughts. The techniques you'll find in this book are powerful, practical, and proven to work--without stress.

A revolutionary approach to preventing stress that is evidence-based, life-changing, and scientifically proven to work
Why do some people get stressed while others stay calm, cool, and collected under pressure? According to renowned stress researcher Dr. Derek Roger, the answer lies in resilience--your ability to cope with challenges and thrive under adversity--rather than ruminating and obsessing over them. In lab-controlled studies, he discovered that the key to "managing" stress is to stop it before it starts. To be resilient, flexible, and ready for anything.
The culmination of three decades of research, this book presents a practical and proven program of simple step-by-step techniques that you can use to:
- Adjust your mindset and work more efficiently
- Control your response to any kind of pressure
- Detach and let go of negative thoughts
- Put things in perspective and focus on what matters
- Develop a stress-free leadership style
- Build more resilient teams and organizations
- Give constructive feedback and communicate effectively
- Differentiate between caring (useful) and worrying (useless)
- Open your mind to new approaches and ideas
- Reach higher levels of success--without all the stress
Warning: This is not another stress management book. It's not about finding time to relax. It's about cultivating resilience--the ability to negotiate the rapids of life without being swept away. It's about reprogramming your emotional responses to high-pressure situations and breaking the self-defeating habits that do nothing but increase your levels of stress. In this book, you'll find case-by-case studies and day-to-day techniques to help you readjust your attitude from the moment you wake up. You'll discover essential tools for a stress-free life, including 3 questions to ask in a crisis, 4 steps to handle everyday pressures, and 8 behaviors that alleviate stress instantly. Best of all, the book shows you how to instill a no-stress approach to work in your fellow employees, throughout your organization.
Remember: You are not genetically programmed to experience stress. You have a choice. You can make your success the hard way--or you can Work Without Stress.