Steve Fisher
Books by Steve Fisher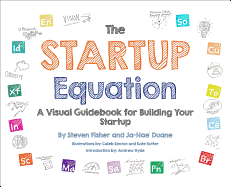 Available in: Paperback
Visualize Your Successful New Business
You have a great idea for a new business. Now what? How do you turn that great idea into a viable business? Leveraging visual tools, The Startup Equation leads you step by step through the decisions you need to make to find your perfect startup model. You'll learn things such as identifying your unique entrepreneurial type, creating a great product, building a great team, finding funding and scaling in addition to other elements essential to crafting a roadmap that fits you and your business.
Drawing from their extensive experience working with startups, entrepreneurs Steve Fisher and Ja-Naé Duane offer expert advice on dealing with the challenges and opportunities that accompany every type of new business. Using visual storytelling, they provide a much-needed blueprint to understanding the startup economy. The authors include illustrative business examples from companies such as TechStars and 500Startups, as well as interviews with over 40 entrepreneurs from across the globe.
Filled with insightful case studies, The Startup Equation is a vibrant, practical guide to creating a winning business model for any startup. By following the accessible visual roadmap within, you'll discover how to build your own successful business plan for your unique dream.
Steve Fisher is product designer, filmmaker, entrepreneur, and startup advisor. Ja-Naé Duane is an entrepreneur, researcher, startup advisor, and professor of entrepreneurship & innovation.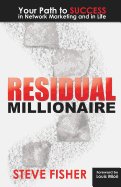 Available in: Paperback
Have you always wanted to have residual, passive, ongoing income, but didn't know how to get it? Do you want more out of life than just making money? Do you wonder what true success looks like and how you get there? That's what this book is about! Steve Fisher has built sales teams of over 65,000 associates and earned millions of dollars in network marketing. In Residual Millionaire, he has passed on 20 years of knowledge and experience. According to Jordan Alder, Network Marketing Millionaire and Author of the Amazon Best-Seller Beach Money, "Everything you need is contained in this book... from the mindset to the mechanics of building a business that will produce a residual income stream for years to come. I believe that anyone aspiring to be a professional network marketer must read Residual Millionaire." Residual Millionaire gives you a step-by-step guide to success in building residual income through network marketing and success in life. In this impactful book, you will learn: The power of belief The mindset it takes to succeed How to create significant residual income through network marketing Why you will have to fight for your freedom How to overcome objections How to get off to a great start and the value it brings How to master the invitation that can lead to millions What the Prospecting Pipeline is and how to fill it The importance of culture and how to create it How to use home meetings to build a winning team How to find and develop leaders The effects fitness can have on your success How your integrity either leads to success or the lack of it leads to failure What the Bible has to say about money and success The power of dreams"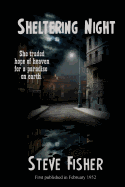 Available in: Paperback
She traded hope of heaven for a paradise on earth. She was a sprite, a witch, a perpetual temptation to every man, a soul searing torment to herself, and rough was the road she traveled. First published in February 1952.