Margaret Atwood
Books by Margaret Atwood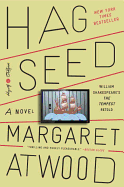 Available in: Paperback, Hardcover
Felix is at the top of his game as artistic director of the Makeshiweg Theatre Festival. His productions have amazed and confounded. Now he's staging a Tempest like no other: not only will it boost his reputation, it will heal emotional wounds. Or that was the plan. Instead, after an act of unforeseen treachery, Felix is living in exile in a backwoods hovel, haunted by memories of his beloved lost daughter, Miranda. And brewing revenge. After 12 years revenge finally arrives in the shape of a theatre course at a nearby prison. Here Felix and his inmate actors will put on his Tempest and snare the traitors who destroyed him. It's magic! But will it remake Felix as his enemies fall?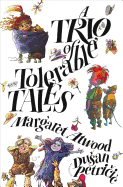 Available in: Hardcover
Wordplay and outrageous adventures rule the day in these three humorous stories from Margaret Atwood, with illustrations by Dusan Petricic. Now published together in a chapter book for the first time! In Rude Ramsay and the Roaring Radishes, Ramsay runs away from his revolting relatives and makes a new friend with more refined tastes. The second tale, Bashful Bob and Doleful Dorinda, features Bob, who was raised by dogs, and Dorinda, who does housework for relatives who don't like her. It is only when they become friends that they realize they can change their lives for the better. And finally, to get her parents back, Wenda and her woodchuck companion have to outsmart Widow Wallop in Wandering Wenda and Widow Wallop's Wunderground Washery. Young readers will become lifelong fans of Margaret Atwood's work and the kind of wordplay that makes these tales such rich fare, whether they are read aloud or enjoyed independently. These compelling stories of resourceful children are a lively introduction to alliteration.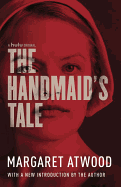 Available in: Paperback
Reprint. Originally published: New York: Anchor Books, 1998.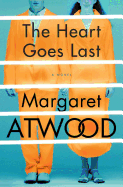 Available in: Paperback, Hardcover, Paperback - Large Print
"Stan and Charmaine are a married couple trying to stay afloat in the midst of an economic and social collapse. Job loss has forced them to live in their car, leaving them vulnerable to roving gangs. They desperately need to turn their situation around--and fast. The Positron Project in the town of Consilience seems to be the answer to their prayers. No one is unemployed and everyone gets a comfortable, clean house to live in--for six months out of the year. On alternating months, residents of Consilience must leave their homes and function as inmates in the Positron prison system. Once their month of service in the prison is completed, they can return to their 'civilian' homes"--Page 4 of cover.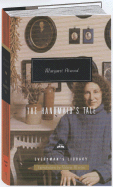 Available in: Paperback, Hardcover
Now a Hulu Original Series

The Handmaid's Tale is a novel of such power that the reader will be unable to forget its image and its forecast. Set in the near future, it describes life in what was once the United States and is now called the Republic of Gilead, a monotheocracy that has reacted to social unrest and a sharply declining birthrate by reverting to, and going beyond, the repressive intolerance of the original Puritans. The Handmaid's Tale is funny, unexpected, horrifying, and altogether convincing. It is at once scathing satire, dire warning, and a tour de force.