Dianna Booher
Books by Dianna Booher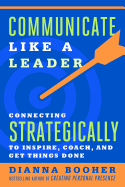 Available in: Paperback
Are you asking for what you want or just taking what you are given? Chances are, it's the latter. Linda Swindling will teach you how to ask outrageously--and get the results you want.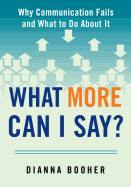 Available in: Paperback
An essential guidebook for honing business communication skills...

Communications expert Dianna Booher provides an essential nine-point checklist for success in the art of communication and persuasion--for building solid relationships, and for increasing credibility in the workplace. With lessons from politics, pop culture, business, family life, and current events, the book identifies common reasons that communicators fail to accomplish their goals, along with examples and analyses of messages that succeed and those that fail.
Available in: Paperback - Large Print
It may be difficult to define, but we all know presence when we encounter it. Someone walks into the room and people step aside. Heads turn. When those with presence speak, people listen. When they ask, people answer. When they lead, people follow. People with presence look confident and comfortable, speak persuasively, think clearly even under ...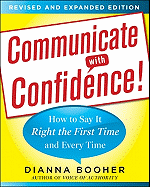 Available in: Paperback
The bestselling guide to mastering the art of workplace communicationrevised and expanded with important techniques for communicating in a professional manner on the newest digital platforms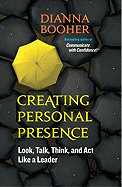 Available in: Paperback
Personal presence is difficult to define but easy to recognize. People with presence carry themselves in a way that turns heads. When they talk, people listen. When they ask, people answer. When they lead, people follow. Personal presence can help you get a date, a mate, a job, or a sale. It can help you lead a meeting, a movement, or an organization.
Presence is not something you re born with anyone can learn these skills, habits, and traits. Award-winning speaker and consultant Dianna Booher shows how to master dozens of small and significant things that work together to convey presence. She details how body language, manners, and even your surroundings enhance credibility and build rapport. You ll learn to use voice and language to demonstrate competence, deliver clear and memorable messages, and master emotions. You ll learn to think strategically, organize ideas coherently, and convey to others genuine interest, integrity, respect, and reliability.
Take her self-assessment to measure your progress. With Dianna Booher s expert, entertaining advice, you can have the same kind of influence as the most successful CEOs, celebrities, and civic leaders.
"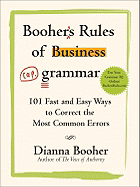 Available in: Paperback
Speak and Write Like a Polished Professional
"Dianna Booher nails it! The Memory Tips alone are worth the price of the book. This one's a gem."
--John Baldoni, author of Great Communication Secrets of Great Leaders and How Great Leaders Get Great Results
"Dianna Booher pulls off a deft and most impressive feat: In writing about tight, top-flight grammar, she shows those very same skills in abundance." --Louis R. Carlozo, features staff writer, Chicago Tribune
"This book seems to be most useful as a desk reference for individuals, but it will also be of interest to public libraries with collections that support career development."
--Library Journal
Does your client owe the principal or principle? Is your company moving forwards or forward? Do you have over ten years' experience, or more than ten years' experience?
Proper use of the written and spoken word determines whether or not you move ahead in your career. In Booher's Rules of Business Grammar, business communication guru Dianna Booher identifies the top 101 mistakes made in emails, presentations, and conversations every day. She briefly examines each one and explains what you need to know in order to avoid future mistakes. In addition, Booher includes effective "memory tricks" to reinforce comprehension and retention. In no time, you will learn how to:
Recognize and rectify embarrassing grammatical mistakes
Improve the clarity of what you say and write
Solidify your understanding through the use of "memory tricks"
Master the language-so you can focus on your business!
Whether you decide to skim it and correct a mistake a minute or read the whole book in a couple of hours, use Booher's Rules of Business Grammar to set yourself apart as an expert communicator.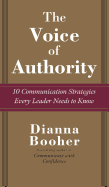 Available in: Hardcover
Convey Your Message Clearly, Credibly, and Competently!
Fortune 500 consultant Dianna Booher is one of the world's foremost authorities on public speaking and business communication. She has trained and consulted for some of the top executives in leading companies-and she has heard all the grumbling between departments about "the lack of communication" today. Using 10 clear-cut strategies, she will show you exactly what to say, how to say it, when to say it, and even how to present yourself credibly-all crucial elements in business today.
Be Complete. Be Consistent. Be Concerned. These rules-and the seven others Booher outlines in this book-sound simple enough. But these essentials of good communication mark the difference between failure and success for any business, career, or relationship. Even if your communication technology changes-from e-mail and voice mail to teleconferencing and blogging-the rules remain the same. You have to be credible as a communicator.
The Voice of Authority is loaded with practical tips to help you
Sell your ideas and expand your influence
Inspire and motivate others to be part of a winning team
Handle crises in a way that builds rather than destroys trust
Identify critical characteristics that increase your credibility
From the most routine messages to more sensitive "bad news" subjects, you'll be able to manage reactions, communicate with clout, and lead others with success.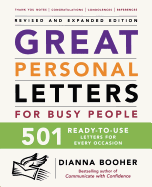 Available in: Paperback
Write the right letter or email--fast--with this handy reference guide
Since 1997, Dianna Booher's Great Personal Letters for Busy People has been the go-to reference for anyone who is just too busy to sit down and write. The completely revised edition of this successful book updates all the letters and notes, making them ready to use for any business, personal, or social situation.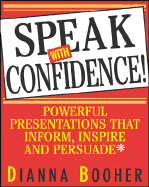 Available in: Paperback
Writing for sweaty-palmed beginners and seasoned execs alike, Booher delivers powerful, battle-tested strategies and tips guaranteed to transform even the most fainthearted presenter into a masterful communicator.
Available in: Paperback
"The Elements of Style" meets "the Miss Manners of memos" in the ultimate writing guide for the digital age. Accessible and inviting, this Web-savvy "how-to" book promises to transform anxious e-mail hacks and mediocre memo writers into eloquent electronic scribes in no time at all.
Available in: Paperback
A hands-on, easy-to-use guide for effective letter writing and business communications for the busy manager and executive. This is not a book of techniques on grammar, but rather a ready-to-use collection of more than 350 model letters, and with 1,600 different phrases.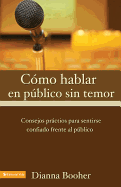 Available in: Paperback
Los cristianos necesitan ser oradores sin temor cuando presentan sus ideas a clientes, colegas y jefes en el trabajo, y cuando proclaman su fe y sus valores ante amigos y familiares en la iglesia y en otras situaciones que requieran hablar en publico. Este libro le ayudara a despojarse del miedo de hablar ante un grupo, y a cultivar un estilo de presentacion natural y animado para que pueda informar, inspirar o persuadir a los demas."