Robert W Bly
Books by Robert W Bly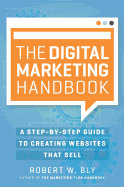 Available in: Paperback
Worldwide online retail sales totaled $1.9 trillion in 2016 and it's estimated that revenues will hit $4 trillion by 2020. Even a microscopic share of this market can make anyone rich, yet most everyone who tries to make money online fails. The Digital Marketing Handbook was written to help marketers of all skill levels -- from Fortune 1000 and SMBs to small business owners and solopreneurs -- take their websites from cost centers to profit centers.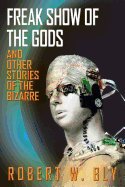 Available in: Paperback
Take a trip into the unknown with this collection of mind-expanding science fiction stories in the spirit of Ray Bradbury and The Twilight Zone. "Freak Show of the Gods" presents 33 encounters with the bizarre that uncover unsettling strangeness in the midst of everyday life, including: "Van Helsing's Last Stand" The vampire hunter and his great enemy have one last battle ... over book royalties, movie rights, and merchandising. "Early Retirement" An aging superhero discovers he cannot qualify for Social Security ... with tragic results for him and the city. "Tax Time" A genius inventor's plan to build a time machine can be stopped by only one force in the universe ... an IRS audit. "The Emancipation of Abraham Lincoln XL-3000" The Abraham Lincoln automaton at Disney World begs his creators to set him free. And 29 more strange, offbeat and bizarre tales.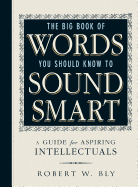 Available in: Paperback
The ultimate word book for aspiring intellectuals! The most compendious collection of words for aspiring scholars, this book helps you hold your own in intellectual discourse. Featuring 2,400 sophisticated, obscure, and obtuse terms, each page provides you with the definitions you need to know to lock academic horns with the clerisy. From antebellum and eleemosynary to impasto and putative, you will quickly master hundreds of erudite phrases that will improve your conversational elegance. Complete with definitions and sample sentences for each entry, The Big Book of Words You Should Know to Sound Smart will elevate your lexicon as you impress the susurration out of the perfervid hoi polloi.
Available in: Paperback
This book is a tongue-in-cheek guide to words that any well-educated, witty person should be able to drop into cocktail conversation. The reader is encouraged to toss off words such as disestablishmentarianism, descant, and autodidactic words that will make the user sound learned, intellectual, and wise. For those who want to improve the quality and sophistication of their speech and writing, this is the book to keep on the nightstand."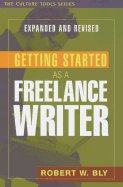 Available in: Paperback
This expanded edition goes beyond advice on making a living as a business writer to include the more creative forms of writing. There are new chapters on writing and selling poems, short stories, novels, and essays, plus a new section on cartooning.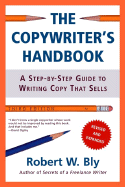 Available in: Paperback
Originally published: New York: Dodd, Mead, 1985.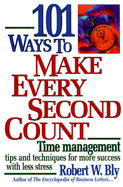 Available in: Paperback
Shows how to set priorities, create a useful schedule, overcome procrastination, and manage information to reduce stress on the job and in one's personal life.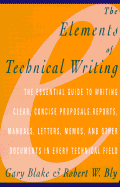 Available in: Paperback
This essential guidebook covers the fundamentals of writing for technical professions. The short, easy-to-use book outlines the major principles of technical writing and is filled with examples from real situations, as well as tips on writing reports and user manuals.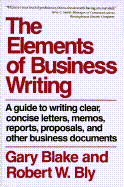 Available in: Paperback
Anyone who has ever had to write any business document, from interoffice memo to fifty-page proposal, will find this the single most effective tool for producing clear, concise, and persuasive prose. Equally useful to executives and support staff, it shows how to write clearly and powerfully, organize material and avoid errors and jargon.