Molly Fletcher
Books by Molly Fletcher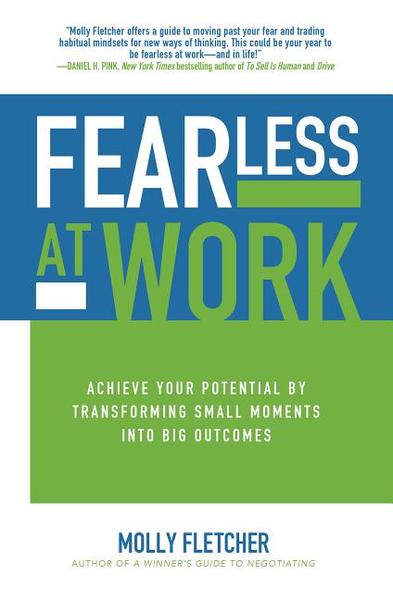 Available in: Hardcover
The winning game plan for channeling fear into world-class performance
Fear comes in all forms, but one thing is always true: Fear is an obstacle to success. Every successful person has overcome fear.
Hailed as "the female Jerry Maguire" by CNN, top sports agent-turned-entrepreneur Molly Fletcher knows all about performing under pressure. Talent, skill, and endurance may be necessary ingredients to athletic achievement, but Fletcher zeroes in on the one common trait that drives elite individuals and teams to unparalleled success: a winning, fearless mindset. Success isn't built in a day, so she guides you to recognize, seize, and shape the small moments that will make the greatest difference.
Filled with play-by-play insights and field-tested strategies―and anchored by inspiring stories from an all-star roster of sports and business leaders―Fearless at Work shows you how to:
- trade your self-defeating attitudes and self-imposed hurdles for a new outlook rooted in a sense of mission and purpose
- defeat toxic thinking, push beyond your comfort zone, embrace new challenges, and achieve your stretch goals
- prepare yourself to seize the moment when opportunity presents itself
- harness the heightened alertness that comes with fear to drive positive outcomes
- shrug off the fear of failure and not worry so much about what other people think, while gaining the confidence that comes from achieving meaningful change
It takes awareness, it takes work, and it takes determination--but in the end, conquering your fear is a choice. It's your choice to become Fearless at Work.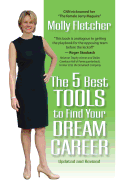 Available in: Paperback
Nicknamed "the female Jerry Maguire" by CNN, Molly Fletcher spent nearly two decades recruiting the top athletes, coaches and media personalities in the game. Fletcher's success as a female in an industry where there are more agents than athletes to represent is unprecedented. Though the odds were stacked against her, Fletcher uncovered the steps necessary to landing her dream career. In The 5 Best Tools to Find Your Dream Career, Fletcher offers practical, take-charge advice that will empower you to act as your own agent, land your dream job and achieve your best career. The book lays out a step-by-step guide and reveals the five tools you must develop to play in the big leagues of any industry.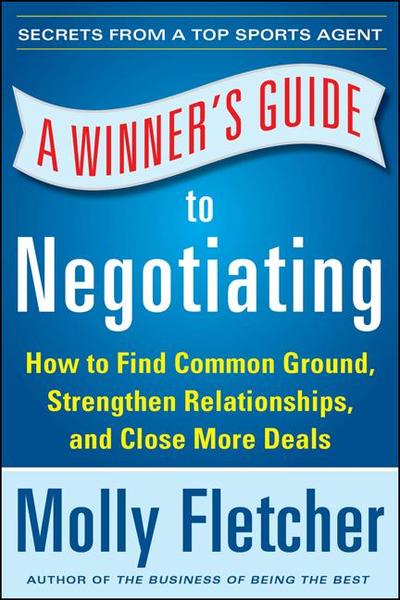 Available in: Paperback
The strategic guide to getting the most out of every negotiation from "the female Jerry Maguire" (CNN)
Effective negotiation is rooted in establishing trust and building relationships--one conversation at a time. In this practical guide, trailblazing sports agent Molly Fletcher reveals her proven approach to landing more than $500 million worth of deals throughout her career. It all comes down to doing five things well:
Setting the Stage
Finding Common Ground
Asking with Confidence
Embracing the Pause
Knowing When to Leave
Master these steps and you'll not only close more deals--you'll be setting yourself up for the next big one.
"A great negotiator and a great storyteller has mined her deep experience in one of the most pressurized arenas of American business. This book is a road map for anyone who wants to learn how to win negotiations of any kind." -- LARRY KRAMER, president and publisher of USA Today
"Negotiating well is indispensable to success. Whether from the stage or in this book, Molly will inspire you. A Winner's Guide to Negotiating will change your life by changing your conversations. A must-read for every business professional." -- DONNA FIEDOROWICZ, senior vice president at the PGA TOUR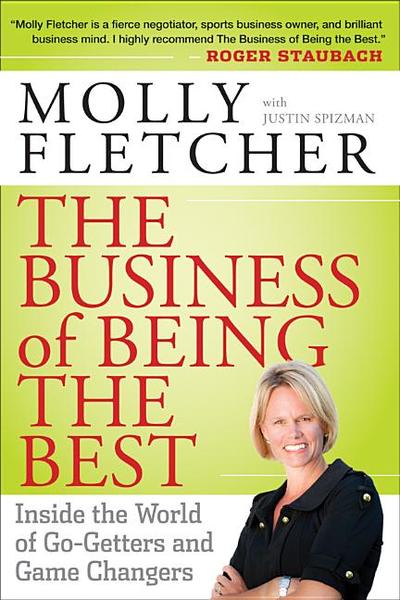 Available in: Hardcover
"How the very best get to--and stay at--the topFrom the arenas of professional sports to the boardrooms of major businesses, a thin slice of peak performers dominates every field. What is their secret to success? Few people know what drives these world-leaders like sports agent Molly Fletcher. Not only has Fletcher herself risen to the top of a tough, male-dominated field--CNN dubbed her "the female Jerry Maguire"--but she has also represented hundreds of successful athletes, coaches, and broadcasters in baseball, golf, basketball, and football. Her experience reveals exactly what it takes to play like "the best." Breaks success into accessible strategies like smart negotiation, likability, and personal brand-building Features interviews with such notables as Home Depot cofounder and Atlanta Falcons owner Arthur Blank, future Hall of Fame pitcher John Smoltz, and football legend Roger Staubach Connects high performance to values by showing how the best give back No matter what you do or what game you play, Fletcher's authoritative and inspirational look at the top 1 percent will help you win"--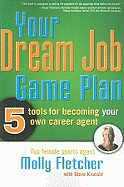 Available in: Paperback
A America's top female sports agent in a male-dominated industry, no one knows better than Molly Fletcher what it's like to score a dream job when the odds are against you. She offers practical, take-charge advice that will empower readers to discover and achieve their own ideal career. Written for people planning their future, searching for their first job, or considering a career change, Fletcher's book reveals the five tools one must develop to find their calling in the world of work. She gives a step-by-step guide for enhancing these tools and building a foundation for future success. Readers will also find engaging stories of other people who have done what's right (and sometimes what's wrong) in their job search and the working world.