Dr. Tim Irwin
Books by Dr. Tim Irwin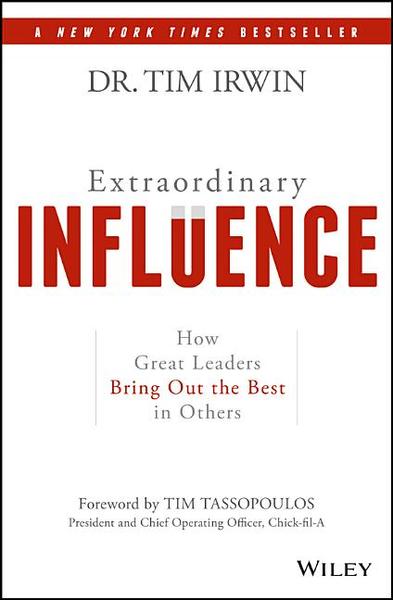 Available in: Hardcover
Anyone who has run a company, raised a family, lead an army, or coached a team struggles to find the key to help others excel and realize their potential. This book calls for a new approach to align workers with an organization's mission, strategy, and goals,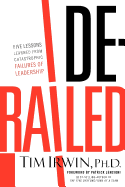 Available in: Paperback
A book for leaders and aspiring leaders of all levels by Tim Irwin, Ph.D.Derailedchronicles the collapse of six high-profile CEOs, the factors that drove their downfalls, and the lessons that we can learn to stay on track and avoid derailing our own lives and careers."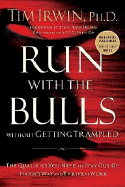 Available in: Hardcover
"[Run With the Bulls Without Getting Trampled shows] us how success in the workplace can be something more-but is never less-than the sum of our experiences, emotions, and intelligence. I really liked this book."
-Marcus Buckingham, International speaker and best-selling author, Now Discover Your Strengths and First, Break All the Rules "Run With the Bulls Without Getting Trampled is one of those books that really makes you want to be a better manager, a better leader, a better person. The stories are powerful, the anecdotes are right on the money, and the wisdom is so evident and clear."
-Pat Lencioni, Author, The Five Dysfunctions of a Team, and President, The Table Group "Run With the Bulls Without Getting Trampled grabbed me from page one and never let go. It's one of those rare business books full of fresh, original stories that inspire us to take a look at our three Cs: commitment, character, and competence."
-Ken Blanchard, Coauthor, The One Minute Manager(R) and Leading at a Higher Level "As a member of the senior White House staff and a veteran in banking and the executive search fields, I have interviewed thousands of highly successful people. In Run With the Bulls Without Getting Trampled, Dr. Tim Irwin nails the essential differences between those who do well and those who don't. If you want to know what it takes to make it in any endeavor, read this book!"
-J. Veronica Biggins, Senior Partner, Heidrick & Struggles "In this inspiring and adventure-filled book, Tim Irwin creatively weaves in stories from his own experiences with hard-hitting corporate examples. It's a great read for those willing to do the work required to experience their own spectacular results and enjoy success."
-Roger Staubach, Chairman/CEO, The Staubach Company and Super Bowl MVP
_____________
Run With the Bulls Without Getting Trampled features Tim Irwin's seven critical success factors as well as six common career derailers. With compelling real-life stories to launch each chapter, Irwin distills not only his experiences as a successful corporate psychologist but also what he has learned from others in thousands of interviews with senior executives. Inside you will also find how you can access free online self-assessment exercises and developmental resources.