Editors of Garden and Gun
Books by Editors of Garden and Gun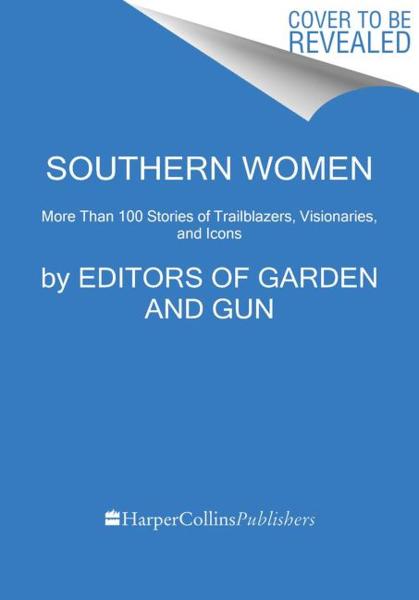 Available in: Hardcover
From the award-winning Southern lifestyle magazine Garden & Gun comes this rich collection of some of the South's most notable women.

For too long, the Southern woman has been synonymous with the Southern belle, a "moonlight and magnolias" myth that gets nowhere close to describing the strong, richly diverse women who have thrived because of--and in some cases, despite of--the South. No more. Garden & Gun's Southern Women: More than 100 Stories of Trail Blazers, Visionaries, and Icons obliterates that stereotype by sharing the stories of more than 100 of the region's brilliant women, groundbreakers who have by turns embraced the South's proud traditions and overcome its equally pervasive barriers and challenges.
Through interviews, essays, photos, and illustrations these remarkable chefs, musicians, actors, writers, artists, entrepreneurs, designers, and public servants will offer a dynamic portrait of who the Southern woman is now. The voices of bona fide icons such as Sissy Spacek, Leah Chase, and Loretta Lynn join those whose stories for too long have been overlooked or underestimated, from the pioneering Texas rancher Minnie Lou Bradley to the Gee's Bend, Alabama, quilter Mary Margaret Pettway--all visionaries who have left their indelible mark not just on Southern culture, but on America itself.
By reading these stories of triumph, grit, and grace, the ties that bind the sisterhood of Southern women emerge: an unflinching resilience and resourcefulness, an inherent love of the land, a singular style and wit. And while the wisdom shared may be rooted in the Southern experience, the universal themes are sure to resonate beyond the Mason-Dixon.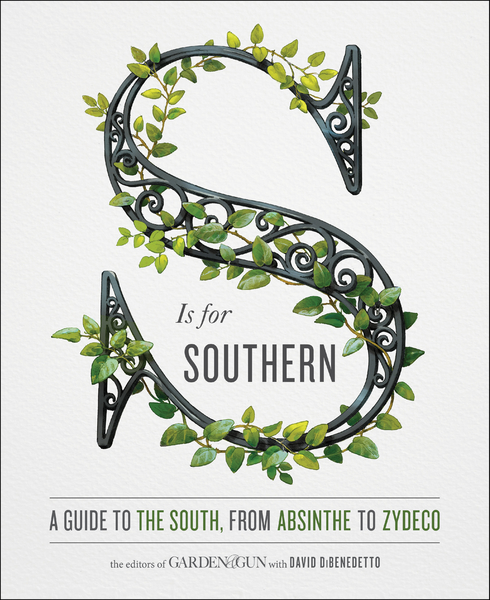 Available in: Hardcover
"From the editors of Garden & Gun, the award-winning magazine known as "The Soul of the South," comes an illuminating and entertaining compendium of Southern history and contemporary culture"--]cProvided by publisher.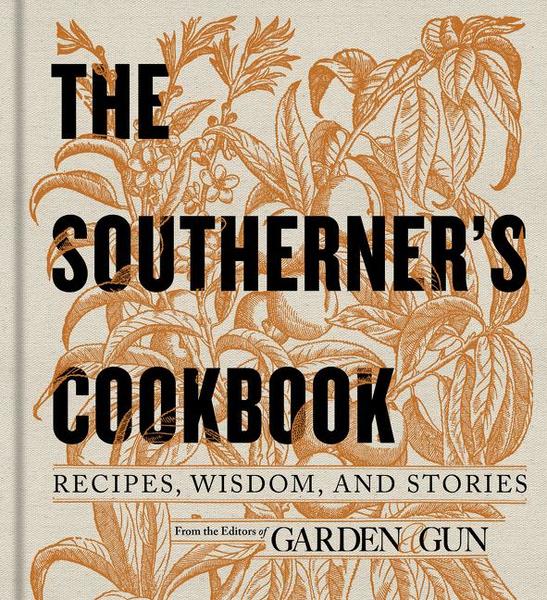 Available in: Hardcover
FromGarden & Gun the magazine that features the best of Southern cooking, dining, cocktails, and customs comes an heirloom-quality guide to the traditions and innovations that define today s Southern food culture, with more than 100 recipes and 4-color photography throughout.
From well-loved classics like biscuits and fried chicken to uniquely regional dishes such as sonker (Piedmont, North Carolina s take on cobbler) or Minorcan chowder (Florida s version of clam chowder), each recipe inThe Southerner s Cookbook tells a story about Southern food and its origins. With contributions from some of the South s finest chefs, a glossary of cooking terms, and essays from many of the magazine s most beloved writers, The Southerner s Cookbookis much more than simply a collection of recipes: it is a true reflection of the South s culinary past, present, and future
*Named one of Eater s Best New Cookbooks for Fall 2015**Selected as one of Vanity Fair s 18 Best New Cookbooks *"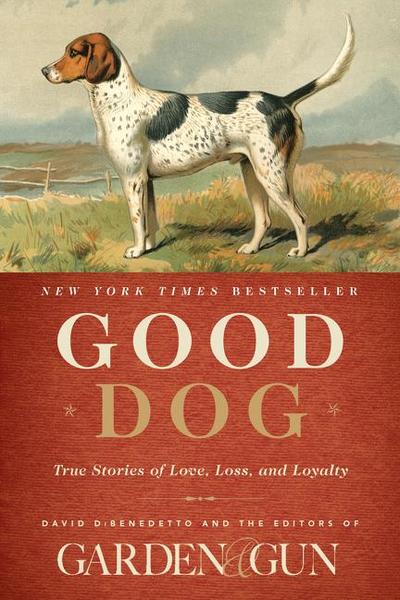 Available in: Hardcover
Inspired by Garden & Gun magazine s popular Good Dog column, a rich collection of true stories celebrating the unique relationship between humans and their canine companions, penned by some of today s top writers, including Jon Meacham, Roy Blount, Jr, Dominique Browning, and P.J. O Rourke.
When Garden & Gun magazine debuted a column aptly named Good Dog, it quickly became one of the publication s most popular features in print. Now, Editor-in-Chief David DiBennedetto (proud owner of a Boykin spaniel) and the editors of G&G have gathered the most memorable stories, as well as original pieces, in this collection of essays written by some of most notable dog owners in literature and journalism.
Good Dog offers memorable, beautifully written stories of dog ownership, companionship, friendship, and kinship. From the troublemakers who can t be fenced in to the lifelong companions who won t leave our sides, this poignant anthology showcases man s best friend through all of his most endearing and sometimes maddening attributes. By turns inspirational and humorous (just like the dogs we love), Good Dog is a must-have collection for dog lovers everywhere."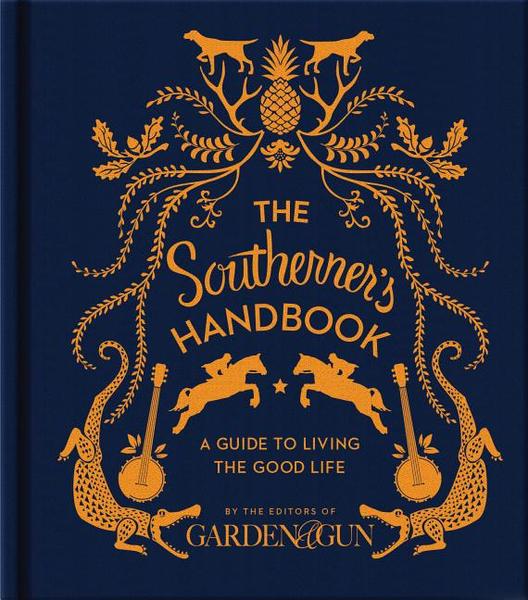 Available in: Hardcover
Whether you live below the Mason Dixon Line or just wish you did, The Southerner s Handbook is your guide to living the good life. Curated by the editors of the award-winning Garden & Gun magazine, this compilation of more than 100 instructional and narrative essays offers a comprehensive tutorial to modern-day life in the South.
From Food and Drink to Sporting & Adventure; Home & Garden to Style, Arts & Culture, you'll discover essential skills and unique insight from some of the South s finest writers, chefs, and craftsmen including the secretto perfect biscuits, how to wear seersucker, and to the right way to fall off of a horse.
You'll also find: Roy Blount Jr. on telling a great story; Julia Reed on the secrets of throwing a great party; Jonathan Miles on drinking like a Southerner; Jack Hitt on the beauty of cooking a whole hog; John T Edge on why Southern food matters; and much more.
As flavorful, authentic, and irresistible as the land and the people who inspire it, The Southerner's Handbook is the ultimate guide to being a Southerner (no matter where you live)."