Bill Press
Books by Bill Press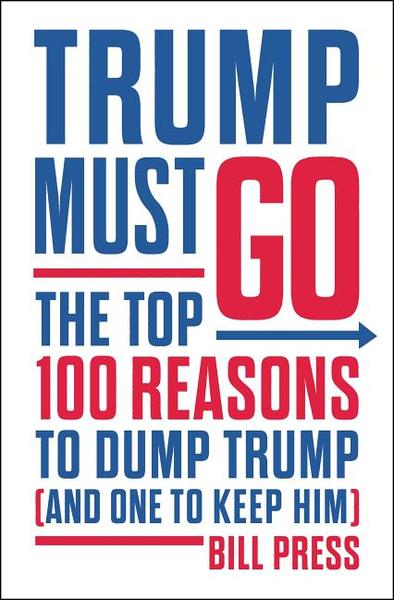 Available in: Hardcover
"I would give myself an A+" --Donald Trump, on his first 100 days in office.
Americans increasingly agree on one thing: Every day that Trump stays in office, he diminishes the United States and its people.
In Trump Must Go, TV and radio host Bill Press offers 100 reasons why Trump needs to be removed from office, whether by impeachment, the 25th Amendment, or the ballot box.
Beginning with the man himself and moving through Trump's executive action damage, Press covers Trump's debasement of the United States political system and degrading of the American presidency. Ranging from banning federal employees' use of the phrase "climate change," to putting down Haiti, El Salvador, and African nations as "shithole" countries, we have to wonder what he'll do next. He has a bromance with Putin that enables several meetings between Trump staffers and Russian officials, and he has a wrecking crew administration: Attorney General Jeff Sessions, Education Secretary Betsy DeVos, and Housing Secretary Ben Carson, to name a few. Extensive "executive time" marks Trump's calendar so he can golf, watch TV, and eat fast food. Trump has done it all...badly.
But, in a political climate where the world has learned to expect the unexpected, Press offers readers a twist: one reason not to ditch Donald Trump.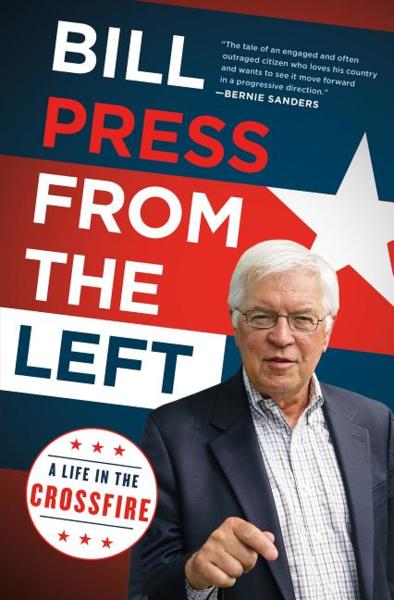 Available in: Hardcover
For special signed copies of the book, please use the following promotional page!
https://800ceoread.com/fromtheleft
A memoir of talk radio host and political commentator Bill Press.
The name Bill Press is synonymous with honest journalism, intelligent commentary, and progressive politics.
But based on where he came from, it's a wonder he didn't end up a Trump voter. He grew up in a blue-collar family in a small town in Delaware south of the Mason-Dixon line, where segregation was the rule. As a Catholic, he was taught that abortion, divorce, sex outside of marriage, and homosexuality were morally wrong: beliefs later reinforced in ten years of seminary studies for the priesthood. He was on his way to be a rock-ribbed conservative.
So what went right for him that he swerved so far to the left?
In From the Left, Press shows this gradual transformation, starting with two years of studies in Europe and a providential escape to California. From Sacramento he made his way to Southern California television and talk radio as a political commentator and liberal talk show host. Jumping to Washington and national cable TV, Press hosted Crossfire and The Spin Room on CNN, and Buchanan and Press on MSNBC. A member of the White House Press Corps and columnist for Tribune Media Services and The Hill, Press was an early supporter of Bernie Sanders and hosted two of the Senator's first presidential strategy sessions in his living room.
If you're already on the left, you'll cheer a fellow traveler. If not yet there, you soon will be.