Chip R. Bell
Chip R. Bell is a renowned keynote speaker and the author of several best-selling books including Take Their Breath Away, Managing Knock Your Socks off Service, Wired and Dangerous, The 9½ Principles of Innovative Service, Sprinkles: Creating Awesome Experiences through Innovative Service and his newest book, Kaleidoscope: Delivering Innovative Service That Sparkles. It won a 2017 Best Book Award in the business category at the American Book Fest after winning a silver medal from North American Book Awards. He has appeared live on CNN, CNBC, Bloomberg TV, Fox Business, ABC, NPR and his work has appeared in Fortune, Forbes, Entrepreneur, Inc. Magazine, CEO Magazine, Fast Company, Money Magazine and Businessweek. He can be reached at www.chipbell.com.
www.chipbell.com
Books by Chip R. Bell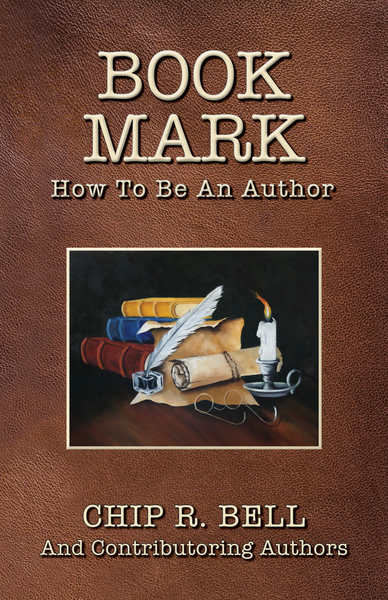 Available in: Hardcover
Have you dreamed of turning your writing into a published book? Book Mark will be your mentor and coach by offering real-world wisdom and concrete techniques from published authors who pursued that same dream and achieved award winning success. Written by Chip R. Bell, author of nine national and international best-selling books with the contributions of nine renowned, award-winning authors like Georgia Writers Hall of Fame inductee Terry Kay, national best-selling author Lisa McLeod, and Georgia Writers Association Author of the Year Alice Friman. This book is a must-have for anyone wanting to be a best-selling author!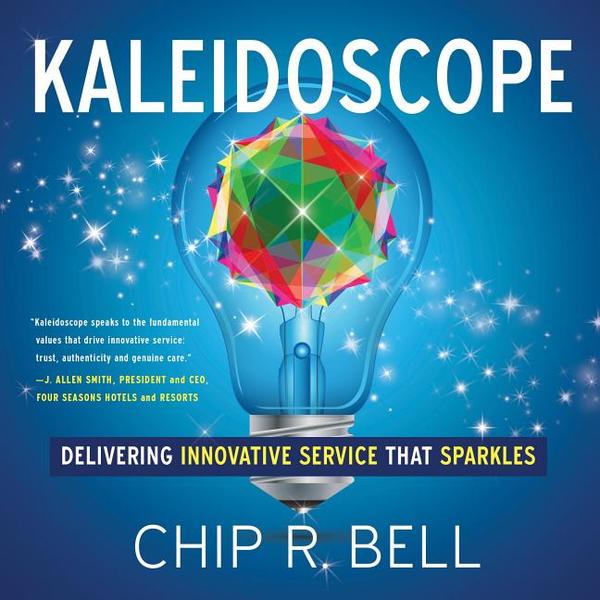 Available in: Hardcover
"Chip R. Bell focuses on the importance of delivering the 'core' of a service experience in a fashion that is value-unique, not just value-added. In his own words, 'Innovative service comes from your core; it evokes an experience of genuineness, a sense that its source is deep, not superficial'. This wonderful book offers powerful, practical advice, along with engaging stories of ways a novel service experience can also be one that is profound"--Back cover.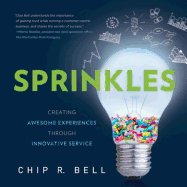 Available in: Hardcover
What makes a great cookie or cupcake special? Sprinkles!! Elevate your service from value-added to value-unique with "Sprinkles," by bestselling author Chip R. Bell. This amazing little book is full of compelling stories, breathtaking insights, and super-cool techniques that will provide you with the perfect recipe for how to attract and retain the loyalty of today's picky, fickle, and vocal customers.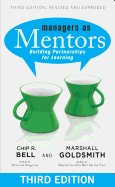 Available in: Paperback
NEW EDITION, REVISED AND UPDATED
Leaders Creating Leaders
This latest edition of the classic Managers as Mentors is a rapid-fire read that guides leaders in helping associates grow in today's tumultuous organizations. Thoroughly revised throughout with twelve new chapters, this edition places increased emphasis on the mentor acting as a learning catalyst with the protege rather than simply handing down knowledge.
As with previous editions, a fictional case study of a mentor-protege relationship runs through the book. But now this is augmented with interviews with six top US CEOs. New chapters cover topics such as the role of mentoring in spurring innovation and mentoring a diverse and dispersed workforce accustomed to interacting digitally. Also new to this edition is the Mentor's Toolkit, six resources to help in developing the mentor-protege relationship. This hands-on guide teaches leaders to be the kind of confident coaches integral to learning organizations.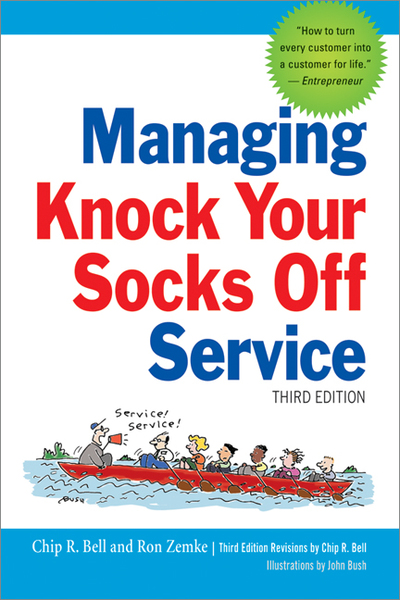 Available in: Paperback
In "Delivering Knock Your Socks Off Service", Ron Zemke gave service-providers a crash course in how to care for customers. Now Zemke and Chip Bell show managers how to make exemplary service "happen" in their organization--over and over again.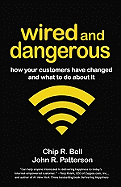 Available in: Paperback
In an era of economic stress, rapid change, and social networking, customers are distracted, disgruntled, and harder than ever to please. The authors provide a tested formula for restoring balance to the customer relationship by establishing what they call Service Calm.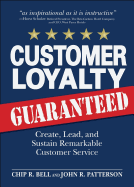 Available in: Paperback
'Customer Loyalty Guaranteed' shows leaders at all levels how to awaken the 'spirit to serve' in every employee. It includes the seven customer service personalities that build unbreakable customer loyalty and practices for maintaining remarkable service over the long-term.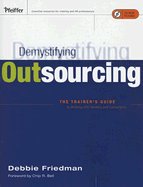 Available in: Paperback
Demystifying Outsourcing emphasizes the importance of building partnerships with consultants and vendors to achieve results. Training managers who utilize this resource will build their confidence and strengthen their outsourcing capabilities as they navigate complex outsourced projects.
As a comprehensive toolkit, the book takes the reader step by step through an outsourced initiative. Numerous stories bring the challenges of outsourcing to light. Practical tips and tools, and worksheets on the accompanying CD can be tailored easily to any project. Topics include: Current trends and guiding principles in outsourcingA strategic sourcing decision model to help managers make wise choices about what to outsource and what to retainIdentifying and selecting outsourcing partnersThe RFP process and contract negotiationsPositioning consultants and vendors in the organizationDesign, delivery and program evaluation of outsourced initiativesSpecial situations such as dealing with conflict, inheriting a consultant and working with multiple consultants and vendors
Debbie Friedman is Operating Vice President at Federated Department Stores, where she heads up the Federated Leadership Institute, a training function whose mission is to strengthen the leadership capabilities of the top 1,800 executives.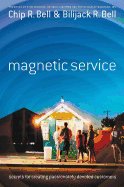 Available in: Paperback, Hardcover
The ideal customer defends, champions, forgives, and commits to a company or brand for the long term - but how can a business create such long-lasting loyalty? Chip and Bilijack Bell explain how in Magnetic Service, based on examples of real companies who have done just that. Written in a lively, accessible style, the book shows that loyalty comes not from allegiance to a product but from compelling experiences. Using case studies, the authors explain the concept of ""magnetic service"" that turns casual customers into loyal and enduring fans. The book unlocks the seven secrets of this phenomenon, from ""Focus on Customer Hopes, Not Just Needs"" to ""Add 'Charisma' to the Mix"" to ""Empower Customers Through Comfort.""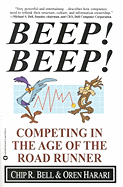 Available in: Paperback
This management handbook teaches readers how to outperform, outsmart and outrun your competition by successfully adapting to the changing business climate. The authors use the cartoon characters of Wile E. Coyote and the Road Runner as a metaphor for business managers seeking marketplace victories.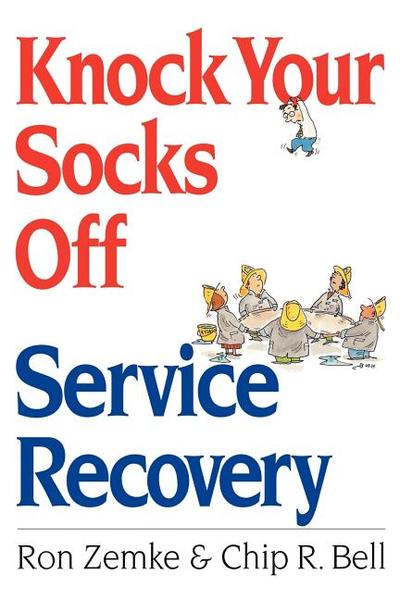 Available in: Paperback
Based on the popular, breezy approach of the Knock Your Socks Off Service series, the authors provide managers with an upbeat primer on creating a first-class recovery system--showing what it costs to lose customers and how little it can cost to win them back.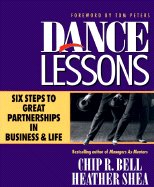 Available in: Hardcover
Organizations today are lean, agile, and focused, which means that partnerships are more crucial than ever to success. From outsourcing to strategic alliances, businesses depend on partners to help them meet marketplace challenges and achieve financial goals. But what does a good partnership depend on? There are many books that explain the organizational dynamics. But until now, no book has focused on the single most important component: the human factor.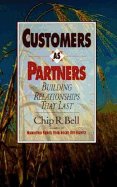 Available in: Hardcover
Chip R. Bell--author of the popular Managing ""Knock Your Socks Off"" Service--presents a clear blueprint for maximizing business success by enhancing customer loyalty and building lasting relationships. Each chapter includes an illustrative story and key principles. ""Excellent advice.""--Ken Blanchard.