Renee Mauborgne
Books by Renee Mauborgne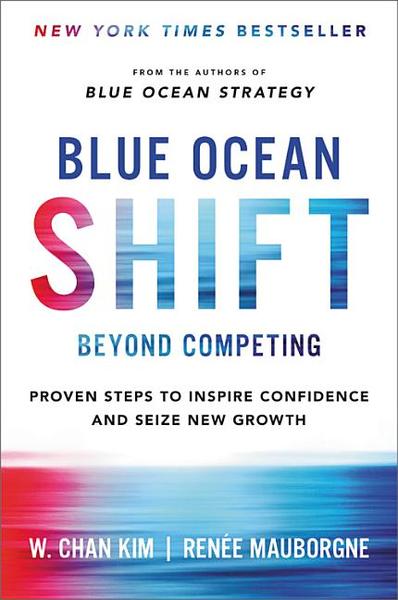 Available in: Hardcover
Drawing on more than a decade of new work, the authors demonstrate how to move beyond competing, inspire confidence, and seize new growth, discussing how to take an organization into an uncontested market space.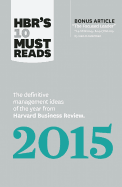 Available in: Paperback
A year s worth of management wisdom, all in one place.
We ve combed through ideas, insights, and best practices from the past year of Harvard Business Review to help you get up to speed fast on the freshest, most relevant thinking driving business today. With authors from Clayton Christensen to Roger Martin and company examples from Netflix to Unilever, this volume brings the most current and important management conversations to your fingertips.
This book will inspire you to:
Lead by focusing your attention on the right things
Import new management practices into your organization the right waywhether they come from other companies or across the globe
Better manage your organization sand your leaders time
Rethink vital functions such as HR and marketing
Move from a yearly planning cycle to building a winning strategy
Make long-term organizational decisions with an eye to national and global economic trends
This collection of best-selling articles includes:
Beware the Next Big Thing, by Julian Birkinshaw
The Capitalist s Dilemma, by Clayton M. Christensen and Derek Van Bever
The Focused Leader, by Daniel Goleman
The Big Lie of Strategic Planning, by Roger L. Martin
Contextual Intelligence, by Tarun Khanna
How Netflix Reinvented HR, by Patty McCord
Blue Ocean Leadership, by W. Chan Kim and Renee Mauborgne
The Ultimate Marketing Machine, by Marc de Swaan Arons, Frank van den Driest, and Keith Weed
Your Scarcest Resource, by Michael Mankins, Chris Brahm, and Gregory Caimi
How Google Sold Its Engineers on Management, by David A. Garvin
21st-Century Talent Spotting, by Claudio Fernandez-Araoz
"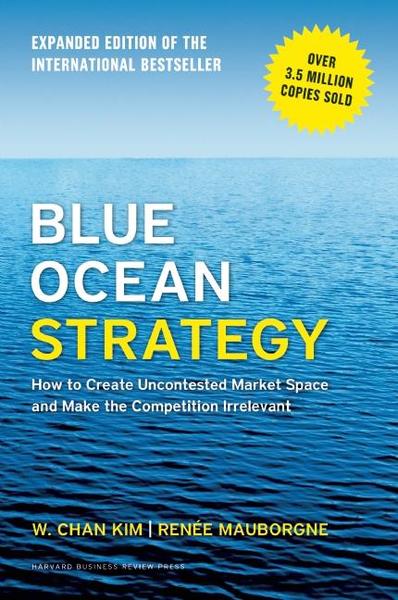 Available in: Hardcover
"With a new preface, fresh chapters, and updated case studies" --Back of jacket.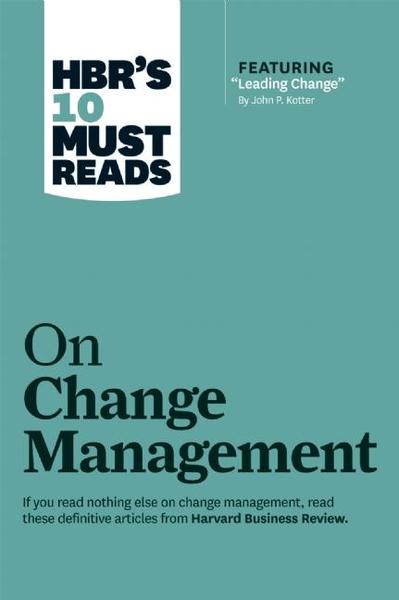 Available in: Paperback
Most company's change initiatives fail. Yours don't have to.
If you read nothing else on change management, read these 10 articles (featuring "Leading Change," by John P. Kotter). We've combed through hundreds of "Harvard Business Review" articles and selected the most important ones to help you spearhead change in your organization.
"HBR's 10 Must Reads on Change Management" will inspire you to:
- Lead change through eight critical stages
- Establish a sense of urgency
- Overcome addiction to the status quo
- Mobilize commitment
- Silence naysayers
- Minimize the pain of change
- Concentrate resources
- Motivate change when business is good
This collection of best-selling articles includes: featured article "Leading Change: Why Transformation Efforts Fail" by John P. Kotter, "Change Through Persuasion," "Leading Change When Business Is Good: An Interview with Samuel J. Palmisano," "Radical Change, the Quiet Way," "Tipping Point Leadership," "A Survival Guide for Leaders," "The Real Reason People Won't Change," "Cracking the Code of Change," "The Hard Side of Change Management," and "Why Change Programs Don't Produce Change."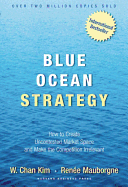 Available in: Hardcover
The global phenomenon, embraced by business worldwide and now published in more than 40 languages.
This international bestseller challenges everything you thought you knew about the requirements for strategic success.
Since the dawn of the industrial age, companies have engaged in head-to-head competition in search of sustained, profitable growth. They have fought for competitive advantage, battled over market share, and struggled for differentiation. Yet, as this influential and immensely popular book shows, these hallmarks of competitive strategy are not the way to create profitable growth in the future.
In the international bestseller "Blue Ocean Strategy," W. Chan Kim and Renee Mauborgne argue that cutthroat competition results in nothing but a bloody red ocean of rivals fighting over a shrinking profit pool. Based on a study of 150 strategic moves (spanning more than 100 years across 30 industries), the authors argue that lasting success comes not from battling competitors, but from creating "blue oceans"untapped new market spaces ripe for growth. Such strategic moves, which the authors call value innovation, create powerful leaps in value that often render rivals obsolete for more than a decade.
"Blue Ocean Strategy" presents a systematic approach to making the competition irrelevant and outlines principles and tools any company can use to create and capture their own blue oceans. A landmark work that upends traditional thinking about strategy, this bestselling business book charts a bold new path to winning the future.
Published by Harvard Business Review Press.
"