Ron Chernow
Books by Ron Chernow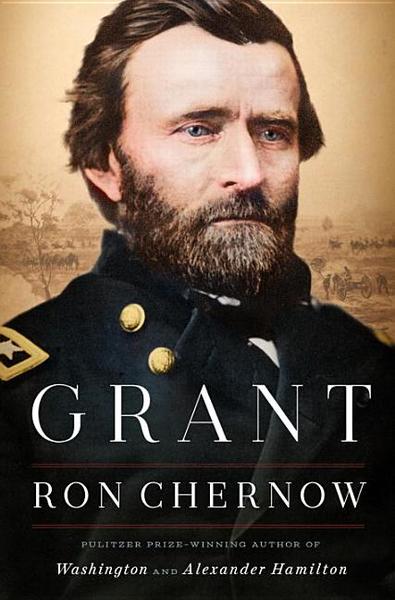 Available in: Hardcover
The #1 New York Times bestseller. Pulitzer Prize winner Ron Chernow returns with a sweeping and dramatic portrait of one of our most compelling generals and presidents, Ulysses S. Grant. Ulysses S. Grant's life has typically been misunderstood. All too often he is caricatured as a chronic loser and an inept businessman, or as the triumphant but brutal Union general of the Civil War. But these stereotypes don't come close to capturing him, as Chernow shows in his masterful biography, the first to provide a complete understanding of the general and president whose fortunes rose and fell with dizzying speed and frequency. Before the Civil War, Grant was flailing. His business ventures had ended dismally, and despite distinguished service in the Mexican War he ended up resigning from the army in disgrace amid recurring accusations of drunkenness. But in war, Grant began to realize his remarkable potential, soaring through the ranks of the Union army, prevailing at the battle of Shiloh and in the Vicksburg campaign, and ultimately defeating the legendary Confederate general Robert E. Lee. Along the way, Grant endeared himself to President Lincoln and became his most trusted general and the strategic genius of the war effort. Grant's military fame translated into a two-term presidency, but one plagued by corruption scandals involving his closest staff members. More important, he sought freedom and justice for black Americans, working to crush the Ku Klux Klan and earning the admiration of Frederick Douglass, who called him "the vigilant, firm, impartial, and wise protector of my race." After his presidency, he was again brought low by a dashing young swindler on Wall Street, only to resuscitate his image by working with Mark Twain to publish his memoirs, which are recognized as a masterpiece of the genre. With lucidity, breadth, and meticulousness, Chernow finds the threads that bind these disparate stories together, shedding new light on the man whom Walt Whitman described as "nothing heroic... and yet the greatest hero." Chernow's probing portrait of Grant's lifelong struggle with alcoholism transforms our understanding of the man at the deepest level. This is America's greatest biographer, bringing movingly to life one of our finest but most underappreciated presidents. The definitive biography, Grant is a grand synthesis of painstaking research and literary brilliance that makes sense of all sides of Grant's life, explaining how this simple Midwesterner could at once be so ordinary and so extraordinary.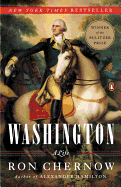 Available in: Paperback
In "Washington: a Life" celebrated biographer Ron Chernow provides a richly nuanced portrait of the father of our nation, dashing forever the stereotype of a stolid, unemotional man, and revealing an astute and surprising portrait of a canny political genius who knew how to inspire people.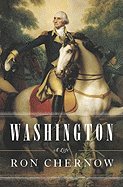 Available in: Hardcover, Paperback - Large Print
In "Washington: a Life" celebrated biographer Ron Chernow provides a richly nuanced portrait of the father of our nation, dashing forever the stereotype of a stolid, unemotional man, and revealing an astute and surprising portrait of a canny political genius who knew how to inspire people.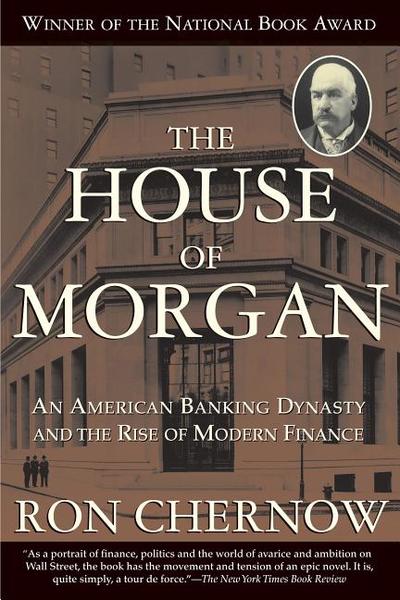 Available in: Paperback
Published to critical acclaim twenty years ago, and now considered a classic, The House of Morgan is the most ambitious history ever written about American finance. It is a rich, panoramic story of four generations of Morgans and the powerful, secretive firms they spawned, ones that would transform the modern financial world. Tracing the trajectory of J. P. Morgan's empire from its obscure beginnings in Victorian London to the financial crisis of 1987, acclaimed author Ron Chernow paints a fascinating portrait of the family's private saga and the rarefied world of the American and British elite in which they moved--a world that included Charles Lindbergh, Henry Ford, Franklin Roosevelt, Nancy Astor, and Winston Churchill. A masterpiece of financial history--it was awarded the 1990 National Book Award for Nonfiction and selected by the Modern Library as one of the 100 Best Nonfiction Books of the Twentieth Century--The House of Morgan is a compelling account of a remarkable institution and the men who ran it, and an essential book for understanding the money and power behind the major historical events of the last 150 years.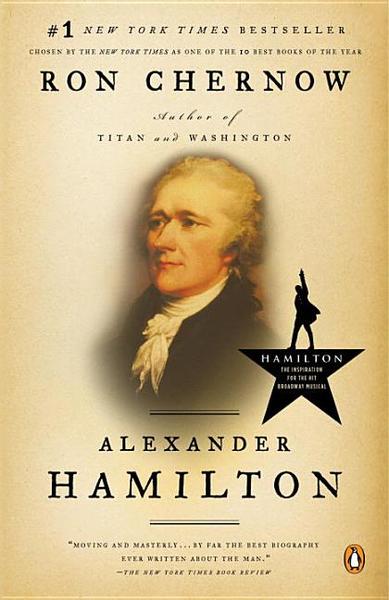 Available in: Paperback
The renowned author of "Titan," whom the "New York Times" has called "as elegant an architect of monumental histories as we've seen in decades," vividly recreates the whole sweep of Alexander Hamilton's turbulent life.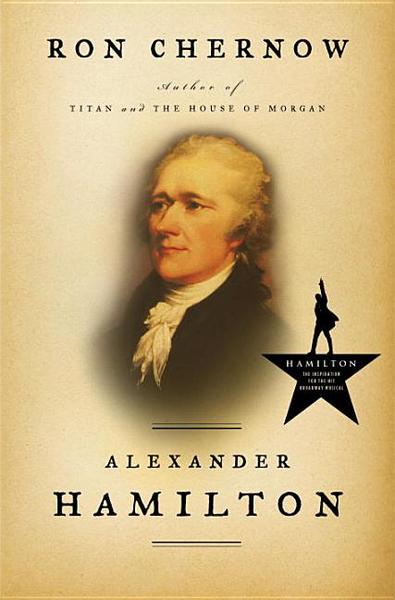 Available in: Hardcover
From National Book Award winner Ron Chernow comes a landmark biography of Alexander Hamilton, the Founding Father who galvanized, inspired, scandalized, and shaped the newborn nation.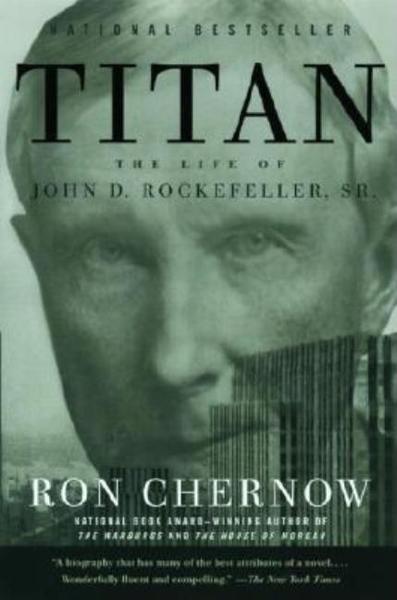 Available in: Paperback
National Book Critics Circle Award Finalist From the acclaimed, award-winning author of Alexander Hamilton here is the essential, endlessly engrossing biography of John D. Rockefeller, Sr.--the Jekyll-and-Hyde of American capitalism. In the course of his nearly 98 years, Rockefeller was known as both a rapacious robber baron, whose Standard Oil Company rode roughshod over an industry, and a philanthropist who donated money lavishly to universities and medical centers. He was the terror of his competitors, the bogeyman of reformers, the delight of caricaturists--and an utter enigma. Drawing on unprecedented access to Rockefeller's private papers, Chernow reconstructs his subjects' troubled origins (his father was a swindler and a bigamist) and his single-minded pursuit of wealth. But he also uncovers the profound religiosity that drove him "to give all I could"; his devotion to his father; and the wry sense of humor that made him the country's most colorful codger. Titan is a magnificent biography--balanced, revelatory, elegantly written.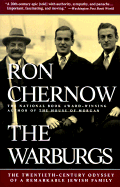 Available in: Paperback
This monumental biography of one of the world's great financial families--by the author of the National Book Award-winning The House of Morgan--is now available in paperback. Selling 43,000 copies in hardcover, this epic saga tells the enthralling story of a Jewish banking dynasty in pre-World War I Germany. Photos.