Lee Eisenberg
Books by Lee Eisenberg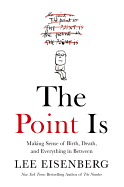 Available in: Hardcover
In this engaging and provocative new book, Lee Eisenberg, bestselling author of The Number, dares to tackle nothing less than what it takes to find enduring meaning and purpose in life.

He explains how from a young age, each of us is compelled to take memories of events and relationships and shape them into a one-of-a-kind personal narrative. In addition to sharing his own pivotal memories (some of them moving, some just a shade embarrassing), Eisenberg presents striking research culled from psychology and neuroscience, and draws on insights from a pantheon of thinkers and great writers-Tolstoy, Freud, Joseph Campbell, Virginia Woolf, among others. We also hear from men and women of all ages who are wrestling with the demands of work and family, ever in search of fulfillment and satisfaction. It all adds up to a fascinating story, delightfully told, one that goes straight to the heart of how we explain ourselves to ourselves-in other words, who we are and why.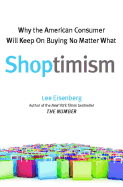 Available in: Paperback
In this smart, engaging book, Lee Eisenberg, best-selling author of" The Number: A Completely Different Way to Think about the Rest of Your Life," leads us on a provocative and entertaining tour of America's love/hate affair with shopping, a pursuit that, even in hard times, remains a true national pastime.
Why do we shop and buy the way we do? In a work that will explain much about the American character, Eisenberg chronicles the dynamics of selling and buying from almost every angle. Neither a cheerleader for consumption nor an anti-consumerist scold, he explores with boundless curiosity the vast machinery aimed at inducing us to purchase everything from hair mousse to a little black dress. He leads us, with understated humor, into the broad universe of marketing, retailing, advertising, and consumer and scientific research--an arsenal of powerful forces that combine to form what he calls "The Sell Side."
Through the rest of the book, Eisenberg leads us through the "Buy Side" -- a journey directly into our own hearts and minds, asking among other questions: What are we "really" looking for when we buy? Why are we alternately excited, guilt-ridden, satisfied, disappointed, and recklessly impulsive? What are our biases, need for status, impulses to self-express, that lead us individually to buy what we buy?
Are you a classic buyer (your "head" wants to do the right thing), or a "romantic" buyer (your "heart" just wants to have fun)? How do men and women differ in their attitudes towards shopping, and does the old cliche -- "Women shop, men buy" -- apply any longer?
Of special interest are the author's findings on the subject of What Makes a Good Buy? We all purchase things that we sooner or later regret, but what are the guidelines for making purchases that we'll never regret? What, for instance, defines the perfect gift?
Brimming with wit and surprise, "Shoptimism" will be delightful and instructive reading for anyone with a credit card and a healthy curiosity about American culture, through good times and bad. For here, in one vivid journey, is a memorable, panoramic portrait of our everyday self-delusions, desires, and dreams.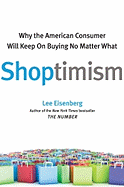 Available in: Hardcover
Bestselling author Eisenberg searches for a Universal Buy Theory that explains why people behave in rational and irrational ways when they shop.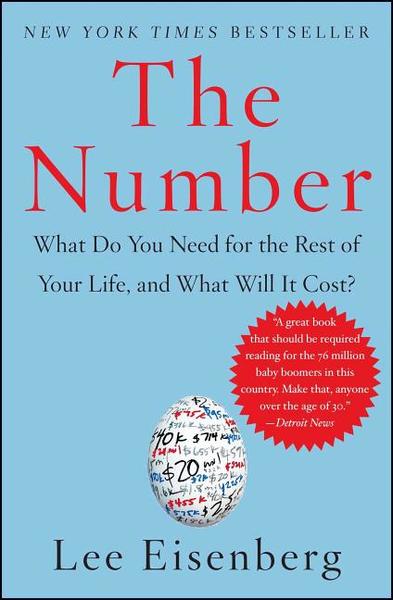 Available in: Paperback, Hardcover
Backed by imaginative reporting and insights, Eisenberg urges people to assume control and responsibility for their standard of living, and take greater aim on their long-term aspirations. Not an investment guide, this is a revealing look at common financial and emotional conflicts and how to control them.