Mike Schultz
Books by Mike Schultz
Available in: Hardcover
What do winners of major sales do differently than the sellers who almost won, but ultimately came in second place?
Mike Schultz and John Doerr, bestselling authors and world-renowned sales experts, set out to find the answer. They studied more than 700 business-to-business purchases made by buyers who represented a total of $3.1 billion in annual purchasing power. When they compared the winners to the second-place finishers, they found surprising results.
Not only do sales winners sell differently, they sell radically differently, than the second-place finishers.
In recent years, buyers have increasingly seen products and services as replaceable. You might think this would mean that the sale goes to the lowest bidder. Not true! A new breed of seller--the insight seller--is winning the sale with strong prices and margins even in the face of increasing competition and commoditization.
In Insight Selling, Schultz and Doerr share the surprising results of their research on what sales winners do differently, and outline exactly what you need to do to transform yourself and your team into insight sellers. They introduce a simple three-level model based on what buyers say tip the scales in favor of the winners:
Level 1 "Connect." Winners connect the dots between customer needs and company solutions, while also connecting with buyers as people.
Level 2 "Convince." Winners convince buyers that they can achieve maximum return, that the risks are acceptable, and that the seller is the best choice among all options.
Level 3 "Collaborate." Winners collaborate with buyers by bringing new ideas to the table, delivering new ideas and insights, and working with buyers as a team.
They also found that much of the popular and current advice given to sellers can damage sales results. Insight Selling is both a strategic and tactical guide that will separate the good advice from the bad, and teach you how to put the three levels of selling to work to inspire buyers, influence their agendas, and maximize value. If you want to find yourself and your team in the winner's circle more often, this book is a must-read.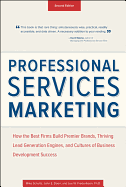 Available in: Hardcover
A proven approach to revenue-generating marketing and client development
"Professional Services Marketing" is a fully field-tested and research-based approach to marketing and client development for professional services firms. The book, now in its "Second Edition," covers five key areas that are critical for firms that want to grow and become more profitable: creating a marketing and growth strategy; establishing a brand and reputation; implementing a marketing communications program; executing lead generation strategies; and developing business by winning new clients. You will also read real-world case studies that illustrate major points, as well as quotes and stories from well-respected professionals in the industry. The "Second Edition" features new research and updates throughout, including new chapters on social media and online marketing, as well as new case studies and interviews Authors Mike Schultz and John E. Doerr are the coauthors of the "Wall Street Journal" and "Inc. Magazine" bestseller "Rainmaking Conversations" and "Professional Services Marketing"; Lee W. Frederiksen is coauthor of "Online Marketing for Professional Services" Will be widely promoted via multiple online routes and direct mail marketing
Firms of any size can use this proven approach to marketing and client development to attract new clients and grow their professional service businesses.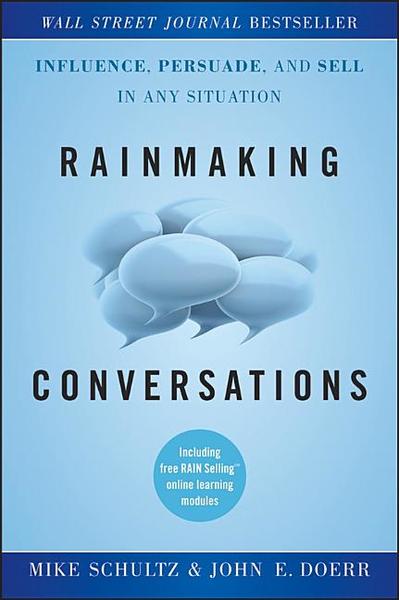 Available in: Hardcover
"Includes free RAIN selling online learning modules"--Jacket.