Eric Jensen
Books by Eric Jensen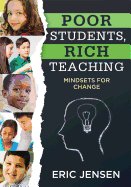 Available in: Paperback
Discover practical and research-based strategies to ensure all students, regardless of circumstance, are college and career ready. This thorough resource details the necessary but difficult work that teachers must do to establish the foundational changes essential to positively impact students in poverty. Organized tools and resources are provided to help teachers effectively implement these essential changes.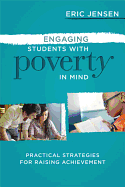 Available in: Paperback
Drawing from research, experience, and real school success stories, this galvanizing book explores engagement as the key factor in the academic success of economically disadvantaged students.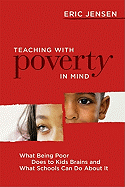 Available in: Paperback
Eric Jensen, author of Teaching with the Brain in Mind, examines how poverty hurts children, families, and communities across the United States and demonstrates how educators can improve the academic achievement and life readiness of economically disadvantaged students.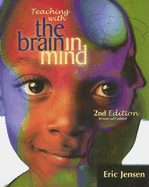 Available in: Paperback
This completely revised and updated ASCD best-seller is loaded with ideas for how to improve student achievement and create a more effective classroom by applying brain research to your teaching. Renowned author and educator Eric Jensen translates the latest scientific findings into effective instructional strategies, including: Why to start every class with opening activities that put students into receptive states. How to tempt students to focus more attention on learning tasks. Why to use compelling questions, personal stories, controversies, and celebrations in your teaching. How seating, room temperature, lighting, and noise affect learning. Why making your classroom a more positive social experience improves achievement.