Andrew McAfee
Books by Andrew McAfee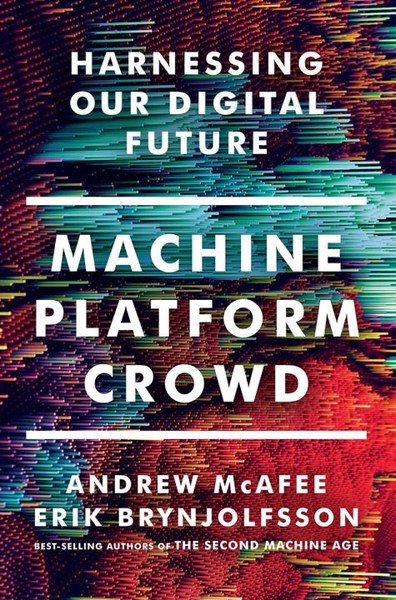 Available in: Hardcover
MIT's Andrew McAfee and Erik Brynjolfsson explore the trifecta of disruption that technology is bringing to our lives—artificial intelligence (machines), platforms and crowds. What is the impact on the workplace? On education? On leadership, from corporations to government? As in their highly praised The Second Machine Age, McAfee and Brynjolfsson approach this complex topic with directness, insight and clarity.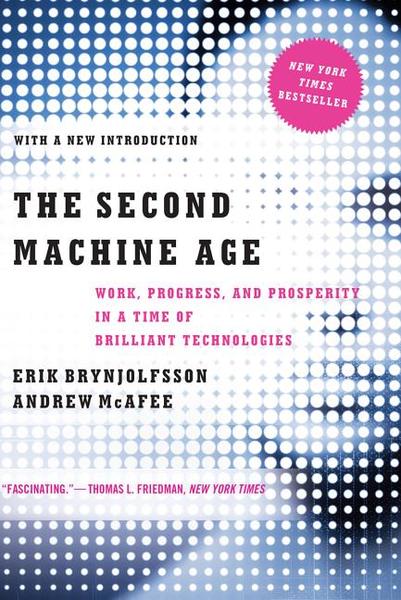 Available in: Paperback, Hardcover
In The Second Machine Age MIT's Erik Brynjolfsson and Andrew McAfee--two thinkers at the forefront of their field--reveal the forces driving the reinvention of our lives and our economy. As the full impact of digital technologies is felt, we will realize immense bounty in the form of dazzling personal technology, advanced infrastructure, and near-boundless access to the cultural items that enrich our lives.
Amid this bounty will also be wrenching change. Professions of all kinds--from lawyers to truck drivers--will be forever upended. Companies will be forced to transform or die. Recent economic indicators reflect this shift: fewer people are working, and wages are falling even as productivity and profits soar.
Drawing on years of research and up-to-the-minute trends, Brynjolfsson and McAfee identify the best strategies for survival and offer a new path to prosperity. These include revamping education so that it prepares people for the next economy instead of the last one, designing new collaborations that pair brute processing power with human ingenuity, and embracing policies that make sense in a radically transformed landscape.
A fundamentally optimistic book, The Second Machine Age alters how we think about issues of technological, societal, and economic progress.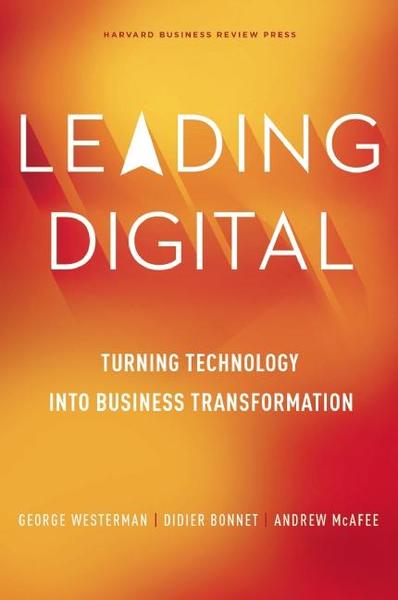 Available in: Hardcover
Become a Digital Master--No Matter What Business You're In If you think the phrase "going digital" is only relevant for industries like tech, media, and entertainment--think again. In fact, mobile, analytics, social media, sensors, and cloud computing have already fundamentally changed the entire business landscape as we know it--including your industry. The problem is that most accounts of digital in business focus on Silicon Valley stars and tech start-ups. But what about the other 90-plus percent of the economy? In Leading Digital, authors George Westerman, Didier Bonnet, and Andrew McAfee highlight how large companies in traditional industries--from finance to manufacturing to pharmaceuticals--are using digital to gain strategic advantage. They illuminate the principles and practices that lead to successful digital transformation. Based on a study of more than four hundred global firms, including Asian Paints, Burberry, Caesars Entertainment, Codelco, Lloyds Banking Group, Nike, and Pernod Ricard, the book shows what it takes to become a Digital Master. It explains successful transformation in a clear, two-part framework: where to invest in digital capabilities, and how to lead the transformation. Within these parts, you'll learn: - How to engage better with your customers
- How to digitally enhance operations
- How to create a digital vision
- How to govern your digital activities The book also includes an extensive step-by-step transformation playbook for leaders to follow. Leading Digital is the must-have guide to help your organization survive and thrive in the new, digitally powered, global economy.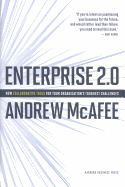 Available in: Hardcover
In just a few years, Web 2.0 communities have demonstrated astonishing levels of innovation, knowledge accumulation, collaboration, and collective intelligence. Now, leading organizations are bringing the Web's novel tools and philosophies inside, creating Enterprise 2.0.
Available in: Paperback
This is the first casebook to focus on operations and evaluate the operational side of an organisation's E-business transformation.