Dean M Schroeder
Books by Dean M Schroeder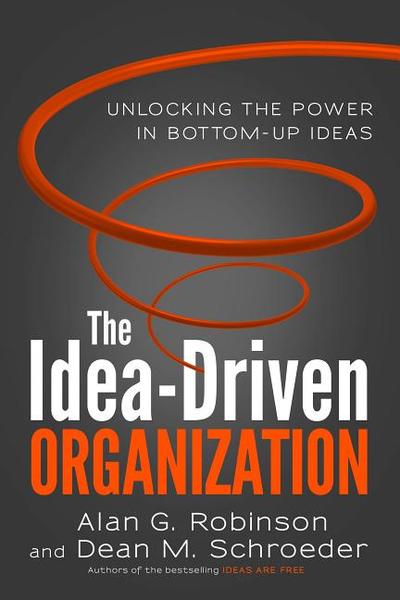 Available in: Hardcover
Too many organizations are overlooking, or even suppressing, their single most powerful source of growth and innovation. And it's right under their noses. The frontline employees who interact directly with your customers, make your products, and provide your services have unparalleled insights into where problems exist and what improvements and new offerings would have the most impact. In this follow-up to their bestseller Ideas Are Free, Alan G. Robinson and Dean M. Schroeder show how to align every part of an organization around generating and implementing employee ideas and offer dozens of examples of what a tremendous competitive advantage this can offer. Their advice will enable leaders to build organizations capable of implementing 20, 50, or even 100 ideas per employee per year. Citing organizations from around the world, they explain what's needed to put together a management team that can lead the type of organization that embraces grassroots ideas and describe the strategies, policies, and practices that enable them. They detail exactly how high-performing idea processes work and how to design one for your organization.
There's constant pressure today to do more with less. But cutting wages and benefits and pushing people to work harder with fewer resources can go only so far. Ironically, the best solution resides with the very people who have been bearing the brunt of these measures. With Robinson and Schroeder's advice, you can unleash a constant stream of great ideas that will strengthen every facet of your organization.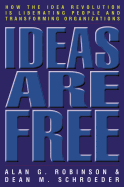 Available in: Paperback, Hardcover, Paperback Large Print
A worker in one of Europe's largest wireless communication companies showed his manager how to repair an error that was costing the company $30 million per year. A secretary at Grapevine Canyon Ranch proposed a simple change to pull the company's website to the top of search engines. These are just two of many examples in ""Ideas Are Free that highlight the single best resource in a company--those frontline employees who can see those telling little details that escape managers. Based on extensive research with hundreds of companies around the world and in every major field, this practical book shows how to draw the most useful ideas from frontline employees and, in the process, significantly improve the atmosphere--and success quotient--of any organization.