Farai Chideya
Books by Farai Chideya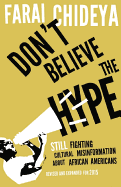 Available in: Paperback
First published in 1995, Farai Chideya's "Don't Believe the Hype" became an instant classic, filling an enormous gap in what was then an emergent field and going on to sell more than 50,000 copies. Chideya exposed the various ways that media bias created and upheld inaccurate and harmful stereotypes about African Americans, and she succeeded in debunking those myths with an accessible, thoroughly researched handbook, its title inspired by the famous Public Enemy song.
Now, after achieving national fame as a respected commentator on NPR, CNN, and ABC News, Chideya returns to this seminal text, offering a completely revised and updated twentieth-anniversary edition. She once again exposes the persistent reality of media bias against black America, even as new media formats proliferate and diversity rises in newsrooms, on television, and in film. This new edition highlights biased news coverage of black athletes, disaster victims, and police violence, among other subjects, with updated statistical information offering accurate counterpoints. Now a new generation of readers can benefit from a fresh, frank approach to looking at race, media, power, and culture.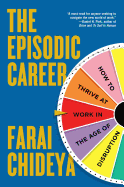 Available in: Hardcover
Find your most rewarding place in today's economy. Award-winning author, researcher, and analyst Farai Chideya offers a practical guide to the ways in which work in America is changing and how you can navigate today's volatile job market. Since the Great Recession of 2007-2009, America's work landscape has changed dramatically. Many people experienced long-term unemployment that eroded their savings, and the globalized economy means that not just jobs but entire career tracks are created and destroyed in front of our eyes. We're living in an age of rapid disruption where we can barely adjust to one new reality before a new new reality comes along. So how are we supposed to live a rewarding life--working fulfilling, stable jobs that also cover our monthly expenses--in such a chaotic economy? In The Episodic Career, Farai Chideya explores the landscape of employment in America. Profiling the rich, the poor, and people from every strata in between, Chideya seeks to understand the many kinds of work we do--for example, not just job fields, but whether we seek to build institutions or seek social change while earning money. In addition, Chideya provides a self-diagnostic tool to help you find your work/life "sweet spot." You'll see how different types of people have navigated their careers and forged their own paths even in times of hardship. As a young reporter at Newsweek, CNN, and ABC, Chideya realized that her working-class Baltimore childhood and factors like Ivy League education affected how people viewed her, and she takes a frank look at stereotypes, employment discrimination, and how to create healthy workplaces. Ultimately, she asks how we as a country can sustain the American Dream. Knowledge of the workplace is power over your career. The Episodic Career provides the big-picture vision of the world economy, as well as the particulars of salary, family, health, and lifestyle that you need to thrive in a rapidly changing world.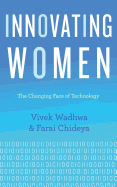 Available in: Paperback
From one of Time Magazine's "Forty Most Influential Minds in Technology" comes an essential collection of candid, first-hand accounts of women in technology.

Women in technology are on the rise in both power and numbers, and now it's more important than ever to not lose that momentum, to "lean in" and close the gender gap. Although they make up half of the population, only 14% of engineers in the United States are women. They take the seeds of technological advancement and build something life-changing, potentially life-saving. The future of technology depends on the full and active participation of women and men working together, and it is vital that women are both educated and encouraged to go into the tech sectors.

Hailed by Foreign Policy Magazine as a "Top 100 Global Thinker," professor, researcher, and entrepreneur Vivek Wadhwa, alongside award-winning journalist Farai Chideya, set out to collect anecdotes and essays from global leaders, sharing how their experiences in innovative industries frame the future of entrepreneurship. With interviews and essays from hundreds of women in STEM fields, including Google[X] VP Megan Smith, venture capitalist Heidi Roizen, Patriarch Partners CEO Lynn Tilton, and entrepreneur and technology executive Kim Polese, Innovating Women offers fresh perspectives on the challenges that women face, the strategies that they employ in the workplace, and how an organization can succeed or fail in its attempts to support the career advancement of women.