Jon Gordon
Books by Jon Gordon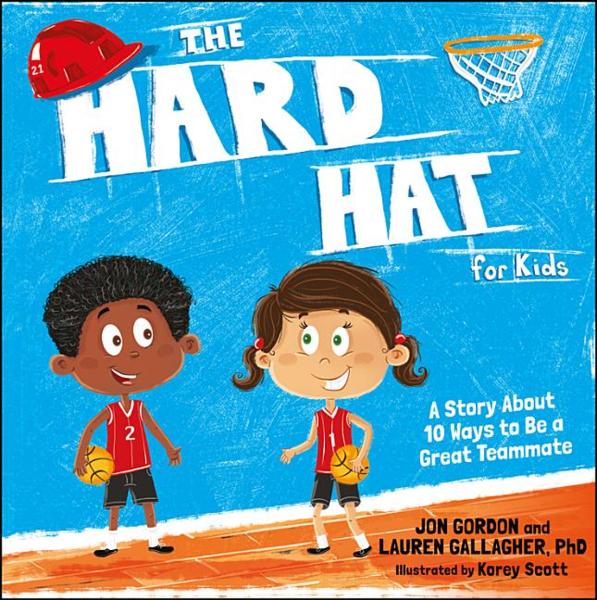 Available in: Hardcover
Mickey knows she is the best basketball player on the fifth-grade team, but needs her grandfather's help to figure out how to be the best teammate.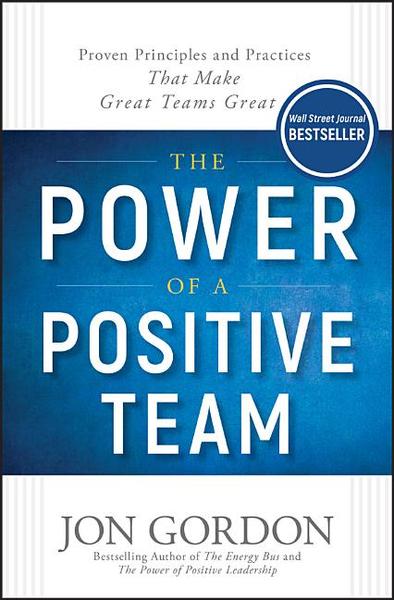 Available in: Hardcover
A book about teams to help teams become more positive, united and connected.
Worldwide bestseller -- the author of The Energy Bus and The Power of Positive Leadership shares the proven principles and practices that build great teams - and provides practical tools to help teams overcome negativity and enhance their culture, communication, connection, commitment and performance.
Jon Gordon doesn't just research the keys to great teams, he has personally worked with some of the most successful teams on the planet and has a keen understanding of how and why they became great. In The Power of a Positive Team, Jon draws upon his unique team building experience as well as conversations with some of the greatest teams in history in order to provide an essential framework, filled with proven practices, to empower teams to work together more effectively and achieve superior results.
Utilizing examples from the writing team who created the hit show Billions, the National Champion Clemson Football team, the World Series contending Los Angeles Dodgers, The Miami Heat and the greatest beach volleyball team of all time to Navy SEAL's, Marching bands, Southwest Airlines, USC and UVA Tennis, Twitter, Apple and Ford, Jon shares innovative strategies to transform a group of individuals into a united, positive and powerful team.
Jon not only infuses this book with the latest research, compelling stories, and strategies to maintain optimism through adversity... he also shares his best practices to transform negativity, build trust (through his favorite team building exercises) and practical ways to have difficult conversations--all designed to make a team more positive, cohesive, stronger and better.
The Power of a Positive Team also provides a blueprint for addressing common pitfalls that cause teams to fail--including complaining, selfishness, inconsistency, complacency, unaccountability--while offering solutions to enhance a team's creativity, grit, innovation and growth.
This book is meant for teams to read together. It's written in such a way that if you and your team read it together, you will understand the obstacles you will face and what you must do to become a great team. If you read it together, stay positive together, and take action together you will accomplish amazing things TOGETHER.
Available in: Paperback
A Road Map for living and implementing the 10 Principles of The Energy Bus
The Energy Bus Field Guide is your roadmap to fueling your life, work and team with positive energy. The international bestseller The Energy Bus has helped millions of people from around the world shift to a more positive outlook; the story of George and Joy bus driver has resonated with people from all walks of life, each with their own individual vision of "success." This guide is designed as a practical companion to help you live and share the ten principles every day, with real, actionable steps you can immediately put into practice in your life, work, team and organization.
Navigate the twists and turns that sabotage success.
Cultivate positive energy and bring out the best in your team.
Create a compelling vision for your life and team.
Cultivate positivity and remove negativity from your life and organization.
Learn how every day people and organizations utilized the Energy Bus to create amazing success and results.
Filled with insightful questions, practical action steps, best practices and inspiring case studies you'll be equipped to energize yourself and your team in new and powerful ways. Whether it's a family team, work team, sports team, or school team, everyone benefits from getting on the bus.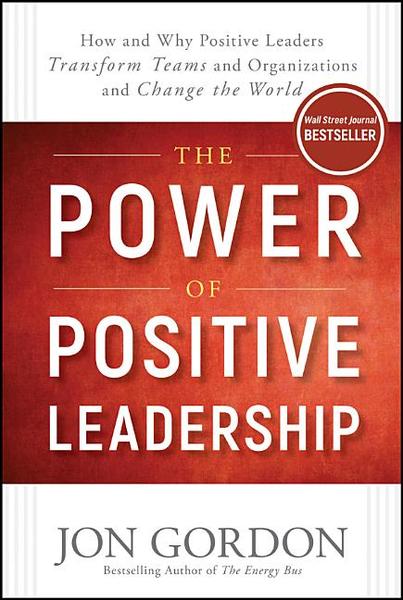 Available in: Hardcover
"Since writing the mega best seller The Energy Bus, Jon Gordon has worked and consulted with leaders who have transformed their companies, organizations and schools, won national championships and are currently changing the world. He has also interviewed some of the greatest leaders of our time and researched many positive leaders throughout history and discovered their paths to success. In this pioneering book Jon Gordon shares what he has learned and provides a comprehensive framework on positive leadership filled with proven principles, compelling stories, practical ideas and practices that will help anyone become a positive leader. There is a power associated with positive leadership and you can start benefiting yourself and your team with it today."--Provided by publisher.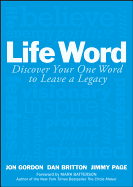 Available in: Hardcover
Discover your Life Word!
In One Word that will Change your Life authors Jon Gordon, Dan Britton, and Jimmy Page helped readers discover their yearly word to live with more intention, focus and purpose. Now with Life Word they help readers discover a word that will significantly impact their life and legacy.
Life Word reveals a simple, powerful tool to help you identify the word that will inspire you to live your best life while leaving your greatest legacy. In the process you'll discover your why which will help show you the way to live with a renewed sense of power, purpose and passion.
The authors walk you step-by-step through the process of discovering your Life Word and share an action plan with the most successful ways to live and share it. If you're ready to live with more clarity, confidence and courage and leave a lasting legacy, let's get started!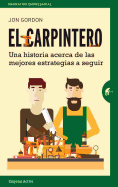 Available in: Paperback
Michael wakes up in the hospital with a bandage on his head and fear in his heart. The stress of building a growing business caused him to collapse while on a morning jog. When Michael finds out the man who saved his life is a Carpenter, he visits him and quickly learns that he is more than just a Carpenter; he is also a builder of lives, careers, people, and teams.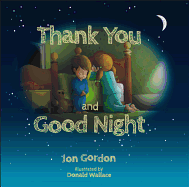 Available in: Hardcover
A little boy and girl go on an all-night adventure where they explore people, places and things for which they are thankful.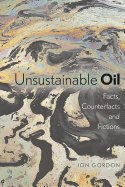 Available in: Paperback
Groundbreaking study of theoretical, political, and environmental issues around the culture and ethics of petroculture.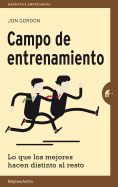 Available in: Paperback
Training Camp is an inspirational story filled with invaluable lessons on bringing out the best in yourself and your team. The story follows Martin, an un-drafted rookie trying to make it in the NFL. Hes spent his whole life proving to critics that a small guy with a big heart can succeed against all odds. After spraining his ankle, Martin thinks his dream is lost.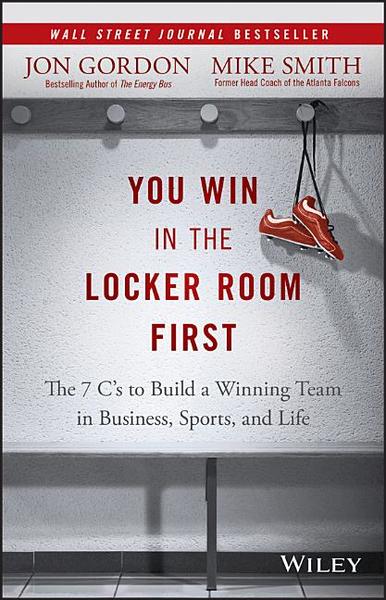 Available in: Hardcover
NFL head coach Mike Smith lead one of the most remarkable turnarounds in NFL history. In the season prior to his arrival in 2008, the Atlanta Falcons had a 4-12 record and the franchise had never before achieved back-to-back winning seasons. Under Smith's leadership, the Falcons earned an 11-5 record in his first season and would go on to become perennial playoff and Super Bowl contenders earning Smith AP Coach of year in 2008 and voted Coach of Year by his peers in 2008, 2010 and 2012.
You Win in the Locker Room First draws on the extraordinary experiences of Coach Mike Smith and Jon Gordon--consultant to numerous college and professional teams--to explore the seven powerful principles that any business, school, organization, or sports team can adopt to revitalize their organization.
Step by step, the authors outline a strategy for building a thriving organization and provide a practical framework that give leaders the tools they need to create a great culture, lead with the right mindset, create strong relationships, improve teamwork, execute at a higher level, and avoid the pitfalls that sabotage far too many leaders and organizations.
In addition to sharing what went right with the Falcons, Smith also transparently shares what went wrong his last two seasons and provides invaluable lessons leaders can take away from his victories, success, failures and mistakes.
Whether it's an executive leadership team of a Fortune 500 company, a sports team, an emergency room team, military team, or a school team successful leaders coach their team and develop, mentor, encourage, and guide them. This not only improves the team, it improves the leaders and their relationships, connections, and organization.
You Win in the Locker Room First offers a rare behind-the-scenes look at one of the most pressure packed leadership jobs on the planet and what leaders can learn from these experiences in order to build their own winning team.
Available in: Hardcover
A charming, illustrated story to help children be their best
Training Camp for Kids is an illustrated children's adaptation of Jon Gordon's engaging business fable, Training Camp. The book focuses on the story of Marty, who sprains his ankle while playing soccer. While his ankle heals, Coach Ken teaches Marty lessons in positivity, teamwork, and the importance of always trying your best. Children will learn that they have unique gifts and talents, and that being positive, working hard, and being a great team member are the keys to being their best in any endeavor they pursue. While Training Camp is a book about a soccer player, the lessons and takeaways are valuable to all children as they navigate their way through school, activities, clubs, and their social life. Children will learn to:
Identify their own talents and build confidence from their strengths
See the value in hard work and reap the benefits of effort
Work as part of a team whether in a classroom, sport, or play setting
Learn to overcome challenges and become stronger through adversity
Training Camp for Kids is an engaging story that speaks clearly to children and provides a helpful tool for parents looking to raise confident, positive, hard working kids.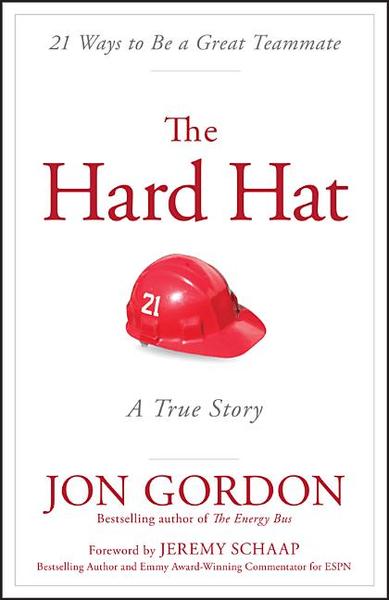 Available in: Hardcover
"Great teammates don't just impact you today; they impact you for the rest of your life. From the moment Jon Gordon heard about George Boiardi and the Hard Hat he was intrigued and captivated. Over the years he visited George's coaches, attended several "21 Dinners" held in his honor, met his family, talked to his teammates and observed how he inspired all who knew him. The Hard Hat is an unforgettable true story about a selfless, loyal, joyful, hard-working, competitive, and compassionate leader and teammate, the impact he had on his team and program and the lessons we can learn from him. The book features: A True Story about George Boiardi, his Team and their Legacy. 21 Lessons to be a Great Teammate Insights from George's Teammates and Coaches that Bring the Lessons to Life. 21 Exercises to help you Build a Great Team Infused with practical insights and life changing lessons, The Hard Hat will inspire you to be the best teammate you can be and to build a great team. *100% of author's royalties go to support the Mario St. George Boiardi Foundation"--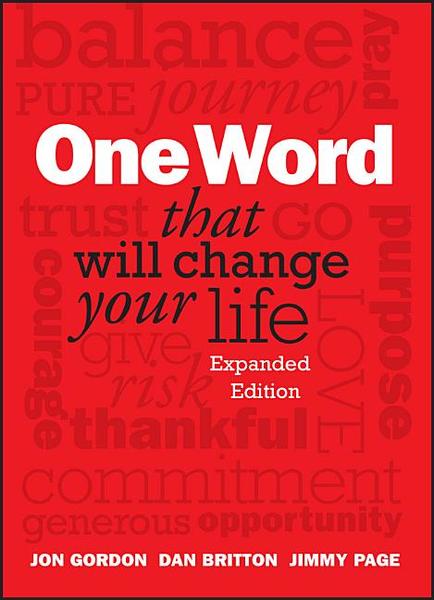 Available in: Hardcover
There's a word
meant for you.
When you Find it, live it, and share it... Your life will become more Exciting and purposeful than ever.
"One Word is a great little book that conveys a profoundly simple idea. Discover your One Word for the year, own it, live it, and experience its impact on your life. One word for this book: Priceless!"
--Ken Blanchard, coauthor of The One Minute Manager(R) and Leading at a Higher Level
"My wife and I read One Word and we loved it! My favorite word for this book is Powerful! Read it today and discover the power of One Word!"
--Lou Holtz former Head Coach of the University of Notre Dame