Lior Arussy
Books by Lior Arussy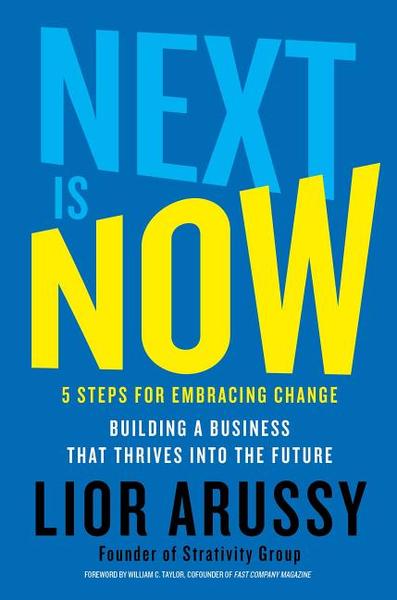 Available in: Hardcover
One of the world's leading authorities on customer-centric business transformation, Lior Arussy delivers results--so when Fortune 500 companies see potentially disruptive change on their horizon, Arussy is the person they call. Founder and CEO of the global consulting firm, Strativity Group, he's led more than 700,000 employees to embrace the drastic and continual change that is now their everyday reality--and thrive through it all. The old business model of adapting to change for continued success is dead. Change is the new normal. There are no more periods of stability and predictability. There is only change. This continuous upheaval can undercut morale, decrease productivity and decimate profits, or it can be a game-changing opportunity. Arussy illuminates the path to opportunity. He helps corporate leaders and their employees view change as an opportunity to become invested, drive that change, and achieve more success and job satisfaction than if change were simply implemented from the top down. Based on his experience working one-on-one with major corporate clients like Mercedes-Benz, Royal Caribbean Cruises, Thomson Reuters, HSBC and other Fortune 500 clients, Arussy shares his five-step Future Ready Impact program, and guides change impacted employees and business owners from a victim mentality to one of participation and ownership. As Stephen Cannon, the former president and CEO of Mercedes-Benz USA, raves, "For anyone interested in building a thriving business, Lior Arussy's insights provide actionable steps to integrate into your plans for achieving success.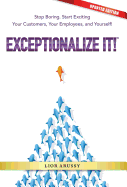 Available in: Hardcover
Why is exceptionalism so important now? Thee answer is quite simple. You have no other choice. Meeting expectations is no longer sufficient. Doing your job is not a reason to keep you as an employee. Customers expect exceptional experiences. Managers demand exceptional performance. And ultimately, your commitment to excellence requires it. This is a manifesto of how to rise up to the exceptional performance within organizations and us as individuals. It is a wake-up call to stop accepting mediocrity and average performance. And yes, these pages will be a mirror that may reveal an inconvenient truth. While respecting your achievements to date, staying relevant requires you to constantly examine the simple question: Are You Exceptional?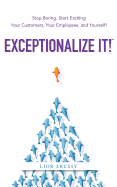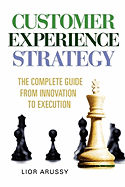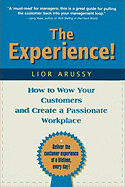 Available in: Hardcover
Describes the journey of a frustrated call center manager who discovers hidden secrets about delivering the most outrageously pleasing customer experiences by empowering his staff to be passionate about their work.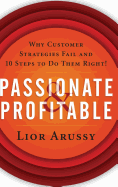 Available in: Hardcover
"I've always said that education without execution is just entertainment - and Lior illustrates this beautifully in his book. It is important to learn HOW to implement a successful Customer focus strategy and you need knowledge and process to do it well. Read this book and learn."--
Tim Sanders, Author of "Love is The Killer App"
"Lior brings original thought to the world of business, ideas drawn from reality, based on solid observations with the clear objective of helping people make money. Read this and profit."--Jerry Vass, Author of "Soft Selling in A Hard World" and President Vass Consulting
"You might not like this book. It's not filled with easy shortcuts and feel-good platitudes. BUT, when you're ready to walk the walk and not just talk the talk) about treating your customers right and growing your business, Lior's book is a fine place to start down that rarely-followed, very profitable path."--Seth Godin Author, Purple Cow & Free Prize Inside
"Lior Arussy is a true customer advocate. This book is a must-read for anyone who knows that the only sustainable competitive advantage is to create a unique and meaningful customer experience."--Ginger Conlon, Editor-in-Chief, CRM magazine
According to Strativity's 2003 CEM global study, 45% of executives surveyed do not believe they deserve the customer's loyalty. Following a decade of customer-centric books, the market is in a state of crises with over 50% customer focused projects fail. Passionate and Profitable is a new book that takes a critical look at the state of the companies' commitment to customers and exposes the fatal mistakes companies make and the lip service they pay to their customers.
Full of examples and statistics, Passionate and Profitable argues that customer strategies success depends on making serious tough choices and not cosmetic works. It is those tough trade offs that will help companies unleash their passion for customers and in return, increase their profitability and sales.