Rich Mc Keown
Books by Rich Mc Keown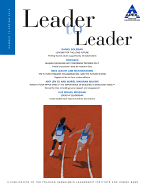 Available in: Paperback
Get insightful articles on leadership, management, and strategy written by today's leaders with this award-winning journal. Brought to you by the Frances Hesselbein Leadership Institute, Leader to Leader brings together a peerless selection of world-class executives, best-selling management authors, top consultants, and respected social thinkers. Leader to Leader poses provocative questions that challenge your leadership assumptions and provides compelling evidence powerful enough to change your leadership thinking while offering thoughtful analysis of complex leadership issues.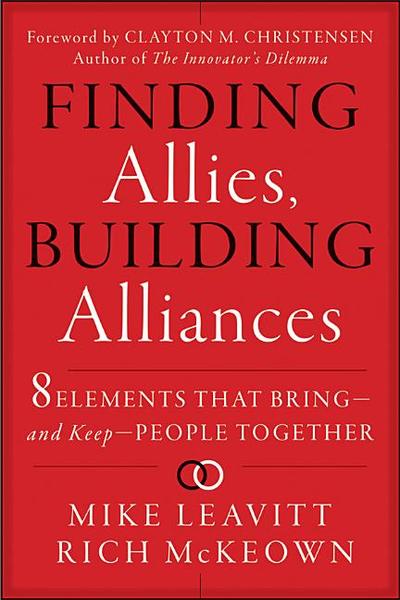 Available in: Hardcover
From Governor and White House cabinet member Mike Leavitt: how to find collaborative solutions to the greatest challenges
Your business challenges extend far beyond you and your firm, to the competitors within your industry and the regulators outside it. Finding solutions to larger issues requires cooperation between diverse stakeholders, and in this rapidly changing world, only those able to adapt and network successfully will produce fast, competitive solutions.
How can leaders successfully bridge divides and turn competitors into collaborators? Leavitt and McKeown explain how a well-chosen network can become a powerful alliance. Whether you're launching a new partnership, or rehabilitating one already in progress, Finding Allies, Building Alliances will help you find workable solutions to the most complex problems.
Written by Mike Leavitt, former Governor of Utah who brought the 2002 Winter Olympics to Salt Lake City, former US Secretary of Health and human services, and former head of the EPA; with his former Chief of Staff and business partner Rich McKeown, co-founder of Leavitt Partners
Includes a framework of 8 elements that will help any leader foster and maintain an effective, productive collaborative venture
Shows how better collaboration can not only solve problems, but boost the competitiveness and resilience in all sectors
Finding Allies, Building Alliances is essential reading for any business leader looking for transformative solutions and a sustainable future.