Barbara Ehrenreich
Books by Barbara Ehrenreich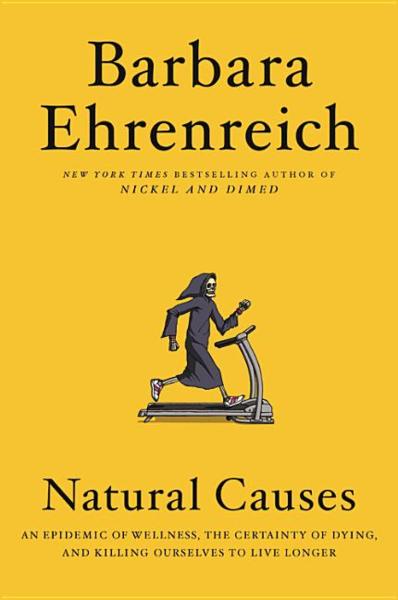 Available in: Hardcover
Offers insight into healthcare practices, identifying the cellular sources of aging and illness and revealing that aggressive treatments provide an illusion of control and survivability at the cost of life quality.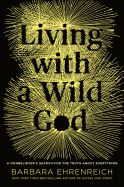 Available in: Paperback, Hardcover
From the "New York Times" bestselling author of "Nickel and Dimed" comes a brave, frank, and exquisitely written memoir that will change the way you see the world.
Barbara Ehrenreich is one of the most important thinkers of our time. Educated as a scientist, she is an author, journalist, activist, and advocate for social justice. In LIVING WITH A WILD GOD, she recounts her quest-beginning in childhood-to find "the Truth" about the universe and everything else: What's really going on? Why are we here? In middle age, she rediscovered the journal she had kept during her tumultuous adolescence, which records an event so strange, so cataclysmic, that she had never, in all the intervening years, written or spoken about it to anyone. It was the kind of event that people call a "mystical experience"-and, to a steadfast atheist and rationalist, nothing less than shattering.
In LIVING WITH A WILD GOD, Ehrenreich reconstructs her childhood mission, bringing an older woman's wry and erudite perspective to a young girl's impassioned obsession with the questions that, at one point or another, torment us all. The result is both deeply personal and cosmically sweeping-a searing memoir and a profound reflection on science, religion, and the human condition. With her signature combination of intellectual rigor and uninhibited imagination, Ehrenreich offers a true literary achievement-a work that has the power not only to entertain but amaze.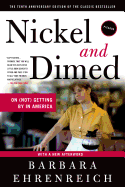 Available in: Paperback, Prebound-Glued
In 1998, Ehrenreich was inspired in part by the rhetoric surrounding welfare reform, which promised that a job--any job--can be the ticket to a better life. She left her home, took the cheapest lodgings she could find, and accepted whatever jobs she was offered.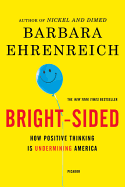 Available in: Paperback, Hardcover
With the mythbusting powers for which she is acclaimed, Ehrenreich exposes the downside of America's penchant for positive thinking. On a personal level, it leads to self-blame; on a national level, it's ushered in an era of irrational optimism resulting in disaster. This is Ehrenreich at her provocative best.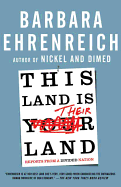 Available in: Paperback
In her first work of satirical commentary, "The Worst Years of Our Lives," Barbara Ehrenreich skewered the Reagan era. Now she brilliantly dissects one of the cruelest decades in memory-the 2000s-in which she finds a nation scarred by deepening inequality, corroded by distrust, and shamed by its official cruelty.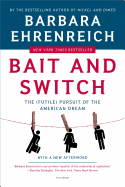 Available in: Paperback
The bestselling author of "Nickel and Dimed" goes back undercover to enter the world of the white-collar unemployed. As Ehrenreich discovers, there are few social supports for these newly disposable workers--and little security even for those who have jobs.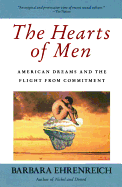 Available in: Paperback
No description provided