Eugene Field
Books by Eugene Field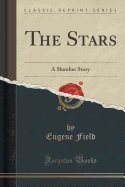 Available in: Paperback
Excerpt from The Stars: A Slumber Story He was a Homer to the children. He revelled in their pleasures. His. Tender strains in praise of childhood were but the outbursts of his own boyish heart He himself was a boy, and all men and women who called him friend were his boy and girl friends. About the Publisher Forgotten Books publishes hundreds of thousands of rare and classic books. Find more at www.forgottenbooks.com This book is a reproduction of an important historical work. Forgotten Books uses state-of-the-art technology to digitally reconstruct the work, preserving the original format whilst repairing imperfections present in the aged copy. In rare cases, an imperfection in the original, such as a blemish or missing page, may be replicated in our edition. We do, however, repair the vast majority of imperfections successfully; any imperfections that remain are intentionally left to preserve the state of such historical works.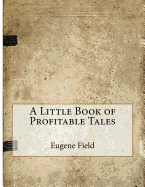 Available in: Paperback
Notice: This Book is published by Historical Books Limited (www.publicdomain.org.uk) as a Public Domain Book, if you have any inquiries, requests or need any help you can just send an email to publications@publicdomain.org.uk This book is found as a public domain and free book based on various online catalogs, if you think there are any problems regard copyright issues please contact us immediately via DMCA@publicdomain.org.uk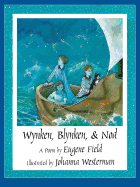 Available in: Paperback
""This classic bedtime poem appears in a newly illustrated edition. . . . Westerman's minutely detailed watercolors depict a Dutch landscape where three children, dressed in nightclothes, and a cat set sail in a wooden shoe. The luminosity of the moonlit sea is captured in muted shades of blue that create a soothing mood for the dramatic verse.""--""School Library Journal."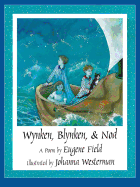 Available in: Hardcover
In this bedtime poem, three fishermen in a wooden shoe catch stars in their nets of silver and gold.