Smith
Books by Smith
Available in: Paperback
The true story of the life of Michael Drayton might be told to, vindicate the poetic traditions of the olden time. A child-poet wandering in fay-haunted Arden, or listening to the harper that frequented the fireside of Polesworth Hall where the boy was a petted page, later the honoured almoner of the bounty of many patrons, one who "not unworthily," as Tofte said, "beareth the name of the chiefest archangel, singing after this soule-ravishing manner," yet leaving but "five pounds lying by him at his death, which was satis viatici ad coelum"-is not this the panorama of a poetic career? But above all, to complete the picture of the ideal poet, he worshipped, and hopelessly, from youth to age the image of one, woman.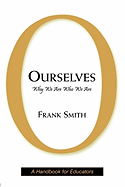 Available in: Paperback
Smith delves into how we come to terms with ourselves, with other people, and with the world in general. His book aims to describe the scope and limits for how we can be seen to think, learn, understand, and remember - but not to 'explain' such behaviour by recourse to hypothetical inner entities.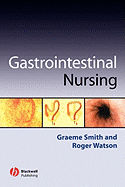 Available in: Paperback
Many nurses work as specialist practitioners within several areas of gastrointestinal medicine, including inflammatory bowel disease, stoma care, nutrition, endoscopy and counselling. There has been a steady increase in nurse-led services and gastrointestinal nursing is an expanding area. This comprehensive text lays the foundation by reviewing the anatomy and physiology underlying common conditions before covering the pathophysiology of clinical features, causes, investigation and management. Underlying this approach will be the specific nursing aspects of caring for patients with gastrointestinal conditions, covering psychosocial factors and issues such as the measurement of health related quality of life.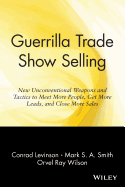 Available in: Paperback
"Follow the wisdom contained in this powerful volume and your treasury will grow and grow. I learned plenty." -- Og Mandino, author The Greatest Salesman in the World "The Guerrilla Group has done it again! Guerrilla Trade Show Selling is the definitive book on how to sell more, faster and easier at trade shows. It is loaded with practical, proven principles, methods and techniques that anyone can use to double, triple and quadruple their revenues at any trade show they attend." -- Brian Tracy, author The Psychology of Achievement. "Guerrilla Trade Show Selling is pure platinum for anyone who has to or wants to effectively work the trade show floor. It's loaded with practical, down-to-earth ideas worth thousands of dollars to anyone who reads and implements its great advice." -- Dr. Tony Alessandra, author The Platinum Rule. "More about trade shows and sales techniques than I ever knew existed. The authors actually turn exhibiting into a profit center!" -- Alan Weiss, PhD, author Million Dollar Consulting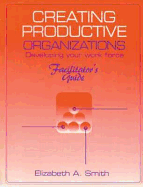 Available in: Paperback
Creating Productive Organizations is an interactive manual that challenges and encourages readers to assess and develop a clear vision of their areas of competence and interest in order to enhance productivity. This facilitator's guide offers solutions and addresses the challenges associated with motivating team members.