Tim Berry
Books by Tim Berry
Available in: Paperback
No description provided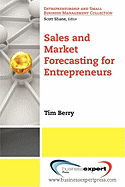 Available in: Paperback
An organizational strategy and business plan may begin with an engaging product or service concept. It may end with a creative investment funding strategy. But at its heart, its very core, a business plan must address the fundamental operating principles of management accounting from a pragmatic "nuts and bolts" perspective. This book will focus on the fundamental steps of business planning within a managerial accounting framework, those being: (a) the business model, (b) volume and process flow, (c) product and service costing, (d) revenue and pricing, and (e) investment value. It will also use the core principles of risk management to address challenges that inevitably arise whenever situations fail to unfold according to plan.
Available in: Paperback
Three weeks? Can you really start a business in three weeks? Yes, you can. Tim Berry, business planning expert and principal author of Business Plan Pro, the country's bestselling business plan software, and Sabrina Parsons, co-founder of Palo Alto Software UK, unveil a new, more innovative business landscape and show you how to streamline your startup using the fastest resource in the worldthe internet. Eliminate the exhausting, time-consuming legwork involved in traditional startup plans, and instead fast track your business using a wealth of online tools and services. Berry and Parsons help you build your business step by step, including establishing your business plan, making your business legal, financing your venture, hiring your staff and moreusing online tools and resources at every stage. Discover how easy it is to reach your dream of opening your own business faster than you ever thought possible. Let the countdown beginyou're just 3 weeks away from opening the doors to your new business!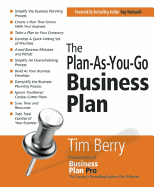 Available in: Paperback
The principal author of Business Plan Pro, the country's bestselling business plan software, simplifies the business planning process and reveals how to create business plans that grow with the business. Providing adequate guidance for every situation and every stage of business, readers are trained to ignore the traditional, formal cookie-cutter plans that other business planning resources offer and to focus on tailoring a plan to their company; allowing them to literally plan as they go and to, ultimately, steer their business ahead while saving time. Clear-cut instructions help business owners quickly build the type of plan that works for themone that helps them take total control of their business, improve profits, raise capital, operate a profitable enterprise, and stay ahead of the competition. Very comprehensive, yet easy-to-understand, this business tool offers more than just the nuts and bolts of writing a business planthe author also provides invaluable insight through real-life examples illustrating key points and avoidable mistakes as well as cutting-edge information for the 21st century entrepreneur. This guide is designed to be a reliable tool for those entering into the world of starting and owning their own business.