Chris Guillebeau
Books by Chris Guillebeau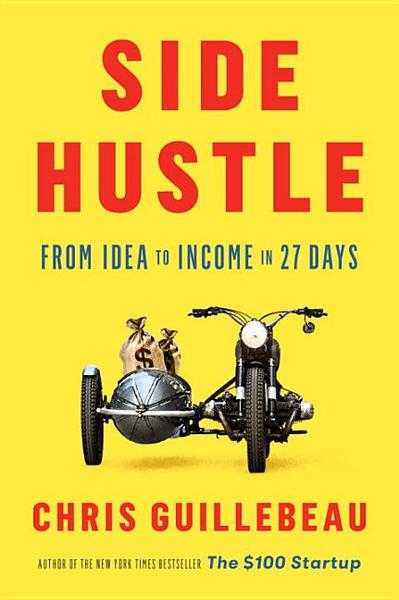 Available in: Hardcover
A guide to launching a profitable entrepreneurial venture in less than a month shares practical exercises and inspiring stories about how to plan, launch, and refine a side business with minimal revenue and without having to quit a full-time job.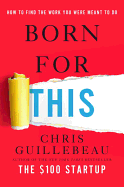 Available in: Hardcover
Have you ever met someone with the perfect job? To the outside observer, it seems like they've won the career lottery--that by some stroke of luck or circumstance they've found the one thing they love so much that it doesn't even feel like work--and they're getting paid well to do it. In reality, their good fortune has nothing to do with chance. There's a method for finding your perfect job, and Chris Guillebeau, the bestselling author of The $100 Startup, has created a practical guide for how to do it--whether within a traditional company or business, or by striking out on your own. Finding the work you were "born to do" isn't just about discovering your passion. Doing what brings you joy is great, but if you aren't earning a living, it's a hobby, not a career. And those who jump out of bed excited to go to work every morning don't just have jobs that turn their passions into paychecks. They have jobs where they also can lose themselves for hours in the flow of meaningful work. This intersection of joy, money, and flow is what Guillebeau will help you find in this book. Through inspiring stories of those who have successfully landed their dream career, as well as actionable tools, exercises, and thought experiments, he'll guide you through today's vast menu of career options to discover the work perfectly suited to your unique interests, skills, and experiences. You'll learn how to:
- Hack the job of your dreams within a traditional organization by making it work for you
- Find not only your ideal work but also your ideal working conditions
- Create plans that will allow you to take smarter career risks and "beat the house" every time
- Start a profitable "side hustle" and earn extra cash on top of your primary stream of income
- Escape the prison of working for someone else and build a mini-empire as an entrepreneur
- Become a rock star at any creative endeavor by creating a loyal base of fans and followers Whichever path you choose, this book will show you how to find that one job or career that feels so right, it's like you were born to do it.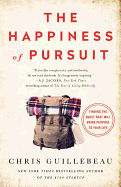 Available in: Paperback, Hardcover
A remarkable book that will both guide and inspire, "The Happiness of Pursuit "reveals how anyone can bring meaning into their life by undertaking a quest.
When he set out to visit all of the planet s countries by age thirty-five, compulsive goal seeker Chris Guillebeau never imagined that his journey s biggest revelation would be how "many "people like himself exist each pursuing a challenging quest. And, interestingly, these quests aren t just travel-oriented. On the contrary, they re as diverse as humanity itself. Some involve exploration; others the pursuit of athletic or artistic excellence; still others a battle against injustice or poverty or threats to the environment.
Everywhere that Chris visited he found ordinary people working toward extraordinary goals, making daily down payments on their dream. These questers included a suburban mom pursuing a wildly ambitious culinary project, a DJ producing the world s largest symphony, a young widower completing the tasks his wife would never accomplish, and a teenager crossing an entire ocean alone - as well as a do-it-yourselfer tackling M.I.T. s computer-science course, a nerd turning himself into real-life James Bond, and scores of others writing themselves into the record books.
The more Chris spoke with these strivers, the more he began to appreciate the direct link between questing and long-term happiness -- how going after something in a methodical way enriches our lives -- and he was compelled to complete a comprehensive study of the phenomenon and extract the best advice. In "The Happiness of Pursuit "he draws on interviews with hundreds of questers, revealing their secret motivations, their selection criteria, the role played by friends and family, their tricks for solving logistics, and the importance of documentation.
Equally fascinating is Chris examination of questing s other side, including questers acute awareness of mortality, their struggle against monotony, and their wistful feelings once a quest has succeeded. What happens "after" the summit is climbed, the painting hung, the endurance record broken, the at risk community saved?
A book that challenges each of us to take control to make our lives" "be "about" something while at the same time remaining clear-eyed about the commitment -- "The Happiness of Pursuit "will inspire readers of every age and aspiration. It s a playbook for making your life count."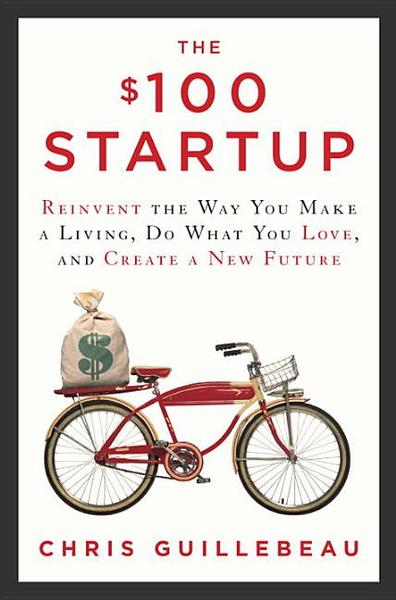 Available in: Hardcover
Guillebeau shows readers how to lead a life of adventure, meaning, and purpose while eschewing typical employment. He profiles 50 of the most intriguing case studies of how people turned their personal passions into monetization opportunities.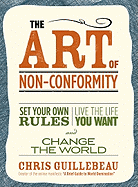 Available in: Paperback
Based on Guillebeau's popular online manifesto "A Brief Guide to World Domination," this work explains to readers how to set their own rules, live the life they want, and change the world.