Harry M. Jansen Kraemer Jr.
HARRY M. JANSEN KRAEMER Jr. is a professor of management and strategy at Northwestern University's Kellogg School of Management, where he teaches in the MBA and the Executive MBA programs. He is an executive partner with Madison Dearborn Partners, one of the largest private equity firms in the United States, where he consults with CEOs and other senior executives of companies in MDP's extensive portfolio. Kraemer is the former chairman and chief executive officer of Baxter International Inc., a multibillion-dollar global health care company, and the author of "From Values to Action." For more information, please visit www.harrykraemer.org.
Books by Harry M. Jansen Kraemer Jr.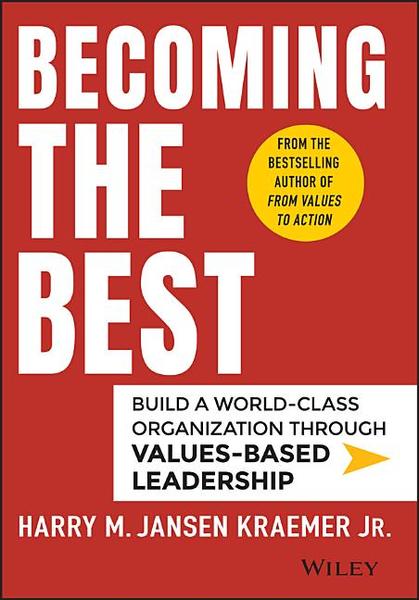 Available in: Hardcover
What does it mean in practice to be a values-based leader?When faced with real situations, how can you be your best self andcreate best teams--while also being a best partner withcustomers and vendors, a best investment for your stakeholders, anda best citizen making a difference in the world? It's a tall order, but these are the expectations for world-class organizationstoday.
In his bestselling book From Values to Action, HarryKraemer showed how self-reflection, balance, true self-confidence, and genuine humility are the traits of today's most effectiveleaders. In Becoming the Best, his highly anticipatedfollow-up, Kraemer reveals how, in practical terms, anyone canapply these principles to become a values-based leader and to helpcreate values-based organizations.
Drawing on his own experiences as the former CEO and chairman ofBaxter International, as well as those of other notable leaders andorganizations, Kraemer lays out a pathway for understanding theprinciples and putting them into practice, showing specifically, how to:
Use self-reflection to become your "best self" as you leadyourself and others more effectively
Create a "best team" that understands and appreciates whatthey're doing, and why
Forge "best partnerships" through win/win collaboration withvendors and customers that enhance the end user's experienceSupport the mission, vision, and values of the organization togenerate returns that distinguish a "best investment"
Make a difference in the world beyond the organization bybecoming a "best citizen"
Powerful case studies from Campbell's Soup, Ernst & Young, Target, Northern Trust, and many others demonstrate the fourprinciples of values-based leadership in action and show howthinking beyond the corporation can trigger positive outcomes forboth the company and the world.
Regardless of level or job title, individuals can make adifference in their organization and beyond by embodying theessential traits of a great leader. Becoming the Best offersa definitive, actionable guide to show anyone how to apply inpractice the principles of values-based leadership personally andprofessionally, making it an indispensable manual for the new waveof better leaders.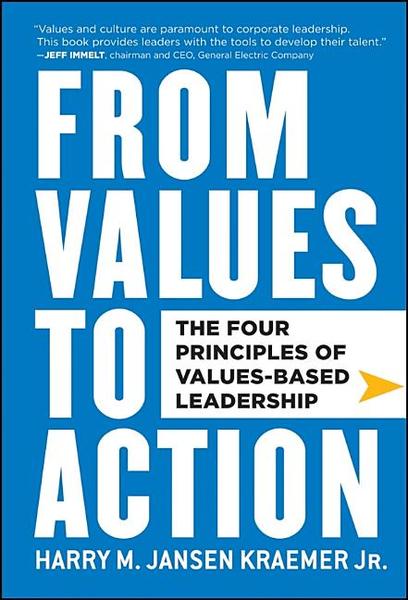 Available in: Hardcover


Respected former CEO, professor, and speaker examines what it takes to become a values-based leader
In this highly-anticipated book, Harry Kraemer argues that today's business environment demands values-based leaders who, in "doing the right thing," deliver outstanding and lasting results. The journey to becoming a values-based leader starts with self-reflection. He asks, "If you are not self-reflective, how can you know yourself? If you do not know yourself, how can you lead yourself? If you cannot lead yourself, how can you lead others?" Kraemer identifies self-reflection as the first of four principles that guide leaders to make choices that honor their values and candidly recounts how these principles helped him navigate some of the toughest challenges he faced in his career.
Offers a framework for adopting the principles of values-based leadership?self-reflection, balance, true self-confidence, and genuine humility?to lead organizations effectively
Based on Kraemer's popular Kellogg MBA course on values-based leadership
A recognized expert in values-based leadership, Kraemer is a sought after speaker on the subject
Lively and engaging, Kraemer's book comes at a critical time when true leadership in every facet of society is desperately needed.
BusinessEconomicsFinance