Bob Stahl
Books by Bob Stahl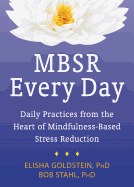 Available in: Paperback
Stress takes a serious toll on health, leading to anxiety, depression, weight gain, and even disease. In the tradition of A Mindfulness-Based Stress Reduction Workbook, Bob Stahl and Elisha Goldstein present daily MBSR practices that readers can use every day to stay grounded in the here and now. Drawing on the ancient wisdom of mindfulness, MBSR Every Day is the only book that helps readers integrate MBSR into their daily lives--leading to better stress management, personal inspiration and fulfillment, and awareness of each moment.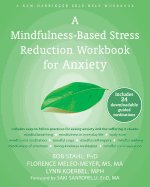 Available in: Paperback
Anxiety is one of the most prevalent mental health issues faced by society today. In The Mindfulness-Based Stress Reduction Workbook for Anxiety, three MBSR experts provide powerful mindfulness meditations and exercises to help sooth anxiety, understand common triggers, and live more fully in the moment.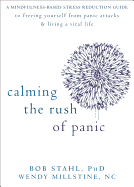 Available in: Paperback
Do you constantly feel anxious? Do you have panic attacks that make you feel as though you are about to lose control? You are not alone. In fact, anxiety disorders are among the most common mental health conditions faced by our society. Perhaps you've tried therapy or medication and have not found any real, lasting relief for your symptoms. So where do you go from here?
"Calming the Rush of Panic" will introduce you to the practices of mindfulness-based stress reduction (MBSR)--a proven-effective meditational method developed by Jon Kabat-Zinn--as a way to work through episodes of panic. After an informative introduction to MBSR, you will be guided through a number of exploratory practices and meditations to transform your panic into peace." Each chapter in the book contains informational background on the topic, guided meditations, and up to 10 practices that let you put the information and skills you will learn into action.
The book promotes mindfulness-based practices and exercises to help you deal with the physical, emotional, and mental effects of panic, and inside you will learn foundational MBSR meditation practices, including mindful breathing, sitting meditation, and loving-kindness meditation. If your fear response is out of sync with the situations you find yourself in, this book will show you that your thoughts are just thoughts--they are just one part of you.
This quick, accessible book is the first to use an MBSR approach to specifically target panic attacks and panic disorder, and its goal is to show you what exists beyond your panic--a life filled with a greater sense of calm, connection, and happiness.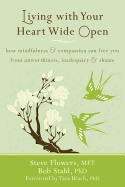 Available in: Paperback
In Living with Your Heart Wide Open, Steve Flowers, a prominent mindfulness-based stress reduction (MBSR) teacher, and Bob Stahl, author of the bestselling Mindfulness-Based Stress Reduction Workbook, help readers use mindfulness to move past the universal feelings of shame and self-loathing and develop greater confidence and self-esteem.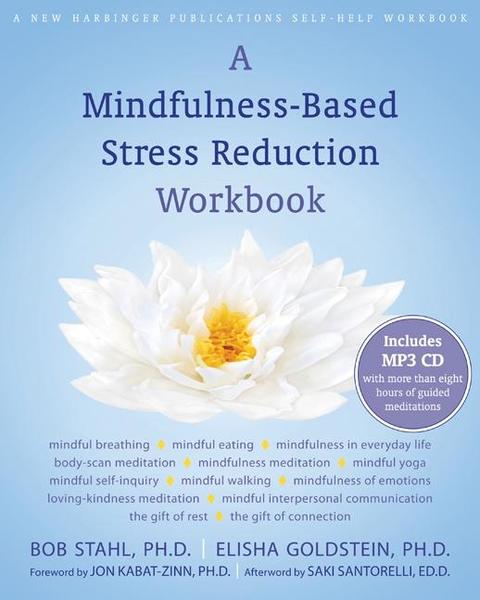 Available in: Paperback
In A Mindfulness-Based Stress Reduction Workbook, two mindfulness-based stress reduction (MBSR) experts present a step-by-step, eleven-week program for effective stress reduction based on the concepts in Jon Kabat-Zinn's groundbreaking Full Catastrophe Living.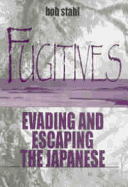 Available in: Hardcover
" When the Japanese Imperial Forces invaded the Philippine Islands at the onset of World War II, they quickly rounded up Allied citizens on Luzon and imprisoned them as enemy aliens. These captured civilians were treated inhumanely from the start, and news of the atrocities committed by the enemy soon spread to the more remote islands to the south. Hearing this, many of the expatriates living there refused to surrender as their islands were occupied. Fugitives, based on the memoir of Jordan A. Hamner, tells the true story of a young civilian mining engineer trapped on the islands during the Japanese invasion. Instead of surrendering, he and two American co-workers volunteered their services to the Allied armed forces engaged in the futile effort to stave off the enemy onslaught. When the overwhelmed defenders surrendered to the invaders, the three men fled farther into the disease-ridden mountainous jungle. After nearly a year of nomadic wandering, they found a derelict, twenty-one foot long lifeboat in a secluded coastal bay. Hoping to sail to freedom in Australia, the trio converted the craft into a sailboat, and called it the "Or Else." They would make it to Australia -- or else. With only a National Geographic magazine map of the Malacca Islands for navigation, Hamner, his two compatriots, and two Filipino crewmen sailed their unseaworthy craft fifteen hundred nautical miles over seas controlled by the Japanese navy, touching land only briefly to replenish meager rations or evade enemy vessels. After thirty perilous days at sea, marked by nearly disastrous encounters with hostile islanders, imminent starvation, and tropical storms, the desperate fugitives reached the welcome shores of Australia.