Jacqueline Woodson
Books by Jacqueline Woodson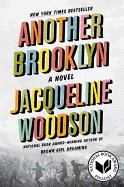 Available in: Paperback, Hardcover, Hardcover - Large Print
For August, running into a long-ago friend sets in motion resonant memories, and transports her to a time and place she thought she had mislaid: 1970s Brooklyn, where friendship was everything.
August, Sylvia, Angela, and Gigi shared confidences as they ambled their neighborhood streets, a place where the girls believed that they were amazingly beautiful, brilliantly talented, with a future that belonged to them.
But beneath the hopeful promise there was another Brooklyn, a dangerous place where grown men reached for innocent girls in dark hallways, where mothers disappeared, where fathers found religion, and where madness was a mere sunset away.
Jacqueline Woodson's Another Brooklyn heartbreakingly illuminates the formative period when a child meets adulthood--when precious innocence meets the all-too-real perils of growing up. In prose exquisite and lyrical, sensuous and tender, Woodson breathes life into memories, portraying an indelible friendship that united young lives.
Another Brooklyn is an enthralling work of literature from one of our most gifted novelists.
Available in: Paperback, Hardcover
Writer Jacqueline Woodson tells the story of her childhood in free verse.

Available in: Paperback
Beloved multi-award-winning author Jacqueline Woodson tells a timeless story set during World War II
Ada Ruth's mama must go away to Chicago to work, leaving Ada Ruth and Grandma behind. It's war time, and women are needed to fill the men's jobs. As winter sets in, Ada Ruth and her grandma keep up their daily routine, missing Mama all the time. They find strength in each other, and a stray kitten even arrives one day to keep them company, but nothing can fill the hole Mama left. Every day they wait, watching for the letter that says Mama will be coming on home soon. Set during World War II, "Coming On Home Soon"has a timeless quality that will appeal to all who wait and hope.
* "Woodson and Lewis tell a moving historical story of longing and separation. [The] period and place are wonderfully specific; the yearning is timeless." "Booklist," starred review"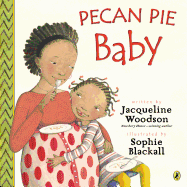 Available in: Paperback, Hardcover
Gia is tired of hearing about the new baby. What's going to happen to Gia's nice, cozy life with Mama once it's born? Woodson and Blackall have created a heartwarming story for kids adjusting to the idea of a new family member. Full color.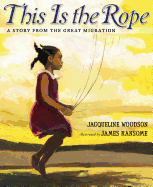 Available in: Hardcover
A rope passed down through the generations frames an African-American family's story as they journey north to New York City from the rural south during the time of the Great Migration. Full color.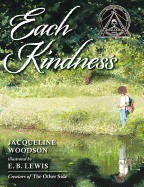 Available in: Hardcover
When Ms. Albert teaches a lesson on kindness, Chloe realizes that she and her friends have been wrong in making fun of new student Maya's shabby clothes and refusing to play with her. Full color.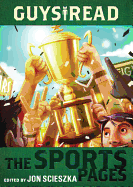 Available in: Paperback
A collection of sports stories featuring everything from fighting to friendship, set everywhere from the tennis court to the hockey rink. Includes stories by Gordon Korman, Chris Rylander, Dan Gutman, and others.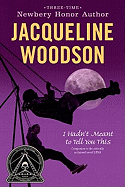 Available in: Paperback
Twelve-year-old Marie is a leader among the popular black girls in Chauncey, Ohio, a prosperous black suburb. She isn't looking for a friend when Lena Bright, a white girl, appears in school. Yet they are drawn to each other because both have lost their mothers. And they know how to keep a secret. For Lena has a secret that is terrifying, and she's desperate to protect herself and her younger sister from their father. Marie must decide whether she can help Lena by keeping her secret...or by telling it.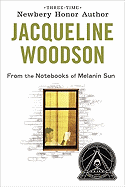 Available in: Paperback
Three-time Newbery Honor author Jacqualine Woodson explores race and sexuality through the eyes of a compelling narrator
Melanin Sun has a lot to say. But sometimes it's hard to speak his mind, so he fills up notebooks with his thoughts instead. He writes about his mom a lot--they're about as close as they can be, because they have no other family. So when she suddenly tells him she's gay, his world is turned upside down. And if that weren't hard enough for him to accept, her girlfriend is white. Melanin Sun is angry and scared. How can his mom do this to him--is this the end of their closeness? What will his friends think? And can he let her girlfriend be part of their family?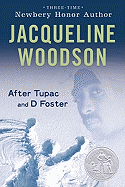 Available in: Paperback
A Newbery Honor Book
The day D Foster enters Neeka and her best friend s lives, the world opens up for them. Suddenly they re keenly aware of things beyond their block in Queens, things that are happening in the world like the shooting of Tupac Shakur and in search of their Big Purpose in life. When all too soon D s mom swoops in to reclaim her, and Tupac dies, they are left with a sense of how quickly things can change and how even all-too-brief connections can touch deeply.
Includes a Discussion Guideby Jacqueline Woodson
"A slender, note-perfect novel." The Washington Post
"The subtlety and depth with which the author conveys the girls' relationships lend this novel exceptional vividness and staying power." "Publishers Weekly"
"Jacqueline Woodson has written another absorbing story that all readers especially those who have felt the loss of a friendship will identify with." "Children's Literature"
"Woodson creates a thought-provoking story about the importance of acceptance and connections in life." "VOYA""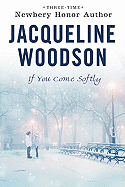 Available in: Paperback
A new love is special and rare, but the world around Ellie and Miah doesn't see it like that. All they see is race: Miah is black and Ellie is Jewish. Will their love survive? An ALA Best Book for Young Adults. A BCCB Blue Ribbon Book.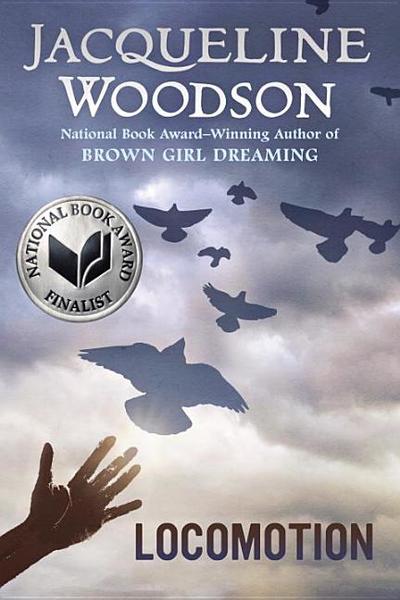 Available in: Paperback
Through his own poetry, 11-year-old Lonnie Collins shares his heartbreak over his late parents and his love for his younger sister Lili, separated from him when they were placed in foster care. A 2003 National Book Award Finalist and a Coretta Scott King Honor Book.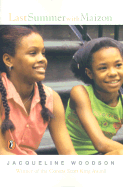 Available in: Paperback
From the award-winning author of "Miracle's Boys" comes a story of Margaret and Maizon, two friends who become separated by tragic circumstances.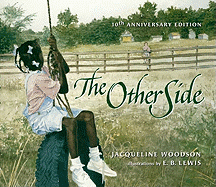 Available in: Hardcover
Clover wonders why a fence separates the black side of town from the white side. When Annie, a white girl from the other side, begins to sit on the fence, Clover grows more curious as to why the fence is there. Illustrations.