Martha Mendoza
Books by Martha Mendoza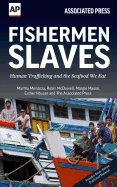 Available in: Paperback
Winner of the Pulitzer Prize for Public Service and the Goldsmith Prize. Are we reaping the benefits of modern slavery? From the fish we eat to the gold we buy, slavery and human trafficking affect many facets of everyday life. In "Fishermen Slaves: Human Trafficking and the Seafood We Eat" The Associated Press explores human exploitation during the beginnings of the 21st century. AP coverage highlights the breadth of forced labor and trafficking in regions ranging from Southeast Asia to the United States. Rooted in religion, discrimination and poverty, AP journalists unveil a world of desperation and profit, often with little hope of escape. These are the stories of the oppressed around the world as told through AP reports and photographs.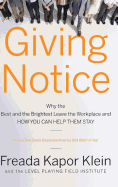 Available in: Hardcover
A groundbreaking book that offers approaches for changing the hidden biases in the workplace This is an eye-opening examination of the causes and dynamics of bias in the workplace, offering a psychological, political, and societal analysis of the actual cost of bias to the bottom line. The authors make the hurdles that women and minorities face in the workplace as personal to the reader as they are to those who face them. Giving Notice is filled with sensible approaches for solving the current imbalance and challenges us to rethink unconscious ideas about stereotypes and commonly accepted business practices. Freada Kapor Klein (San Francisco, CA) is an internationally noted consultant and diversity expert. She has been quoted in the New York Times, Chicago Tribune, Los Angeles Times, Washington Post, and on the Today show, Nightline, and NBC Nightly News. Kimberly Allers (Bayshore, NY) was a writer at Fortune magazine and is a frequent guest speaker at professional development and women-oriented seminars. Martha Mendoza (Santa Cruz, CA) is a national writer for the Associated Press. She won a Pulitzer Prize for investigative reporting.