Sheryl Sandberg
Books by Sheryl Sandberg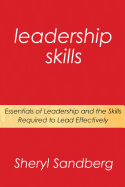 Available in: Paperback

Leadership Skills: Essentials of Leadership and the Skills Required to Lead Effectively
Are leaders born or made? No one is ever born a leader, but you can become a leader. To become an effective leader in whatever leadership role or capacity, there are leadership qualities or leadership characteristics you need to lead effectively. Communication skills and negotiating skills may be just some of the qualities of a good leader.
In this book, the author shares some of the most powerful insights that will help you to become a visionary and inspiring leader in whatever spectrum of leadership.
Leadership Skills: Essentials of Leadership and the Skills Required to Lead Effectively
Tags: leadership skills, leadership, lead, leader, leaders, leading, effective leadership, leadership qualities, leadership characteristics, business leadership, women in leadership, john Maxwell, creativity, decision making, making ideas happen, leadership styles, inspiring people, inspiring leaders, leadership advice, leadership development, leadership training, good leadership skills, leadership quotes, leadership definition, effective leadership skills, good leadership qualities, inspiring action, women's leadership, on leadership, situational leadership, leadership books, best leadership books, books on leadership, qualities of a good leader, qualities of a leader, team leader skills, managerial skills, communication skills, team leadership, leadership traits, visionary leadership, leadership academy, transactional leadership, authentic leadership, educational leadership, adaptive leadership, leadership vs management, time management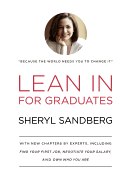 Available in: eBook, Hardcover
The #1 best seller, expanded and updated exclusively for graduates entering the workforce

This extraordinary edition of Lean In, by Sheryl Sandberg, chief operating officer of Facebook and coauthor of Option B, with Adam Grant, includes a letter to graduates from Sandberg and six additional chapters from experts offering advice on finding and getting the most out of a first job; resume writing; best interviewing practices; negotiating your salary; listening to your inner voice; owning who you are; and leaning in for millennial men.

In 2013, Sheryl Sandberg's Lean In became a massive cultural phenomenon and its title became an instant catchphrase for empowering women. The book soared to the top of best-seller lists both nationally and internationally, igniting global conversations about women and ambition. This enhanced edition provides the entire text of the original book updated with more recent statistics and features a passionate letter from Sandberg encouraging graduates to find and commit to work they love. A combination of inspiration and practical advice, this new edition will speak directly to graduates and, like the original, change lives.
New Material for the Graduates Edition:
- A Letter to Graduates from Sheryl Sandberg
- Find Your First Job, by Mindy Levy (Levy has more than twenty years of experience in all phases of organizational management and holds degrees from Wharton and Penn)
- Negotiate Your Salary, by Kim Keating (Keating is the founder and managing director of Keating Advisors)
- Man Up: Millennial Men and Equality, by Kunal Modi (Modi is a consultant at McKinsey & Company and a recent graduate of the Harvard Kennedy School and Harvard Business School)
- Let's Lean In Together, by Rachel Thomas (Thomas is the president of The Sheryl Sandberg & Dave Goldberg Family Foundation)- Own Who You Are, by Mellody Hobson (Hobson is the president of Ariel Investments)
- Listen to Your Inner Voice, by Rachel Simmons (Simmons is cofounder of the Girls Leadership Institute)
- 12 Lean In stories, short essays by readers around the world who have been inspired by Sandberg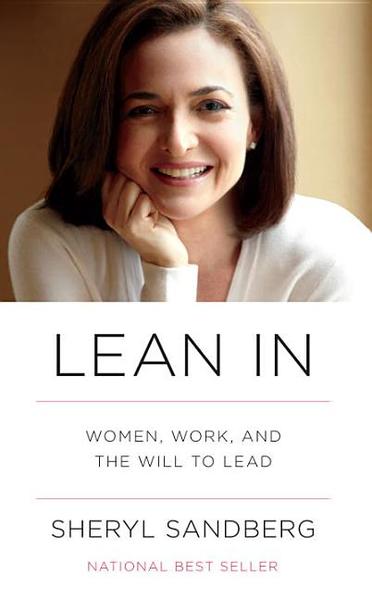 Available in: Hardcover, eBook, Paperback
Sandberg--Facebook COO, ranked eighth on Fortune's list of the 50 Most Powerful Women in Business--has become one of America's most galvanizing leaders. She urges women to take risks and seek new challenges, to find work that they love, and to remain passionately engaged.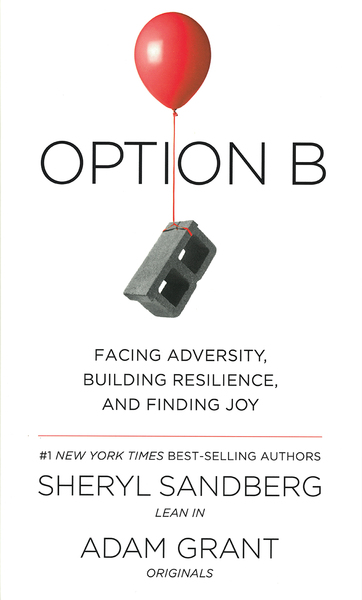 Available in: Hardcover, Paperback - Large Print
"Resilience comes from deep within us and from support outside us. Even after the most devastating events, it is possible to grow by finding deeper meaning and gaining greater appreciation in our lives. Option B illuminates how to help others in crisis, develop compassion for ourselves, raise strong children, and create resilient families, communities, and workplaces. Many of these lessons can be applied to everyday struggles, allowing us to brave whatever lies ahead"--Dust jacket flap.