Rebecca R Merrill
Books by Rebecca R Merrill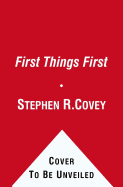 Available in: Paperback
FIRST THINGS FIRST HELPS YOU UNDERSTAND WHAT'S MOST IMPORTANT EVERY DAY...
Stephen R. Covey and the Merrills have shown millions of readers how to balance the demands of a schedule with the desire for fulfillment. Now the principles they introduced in "First Things First" are distilled for everyday reading. Let "First Things First Every Day" be your guide to the rich relationships, the inner peace, and the confidence that come from knowing where you're headed, and why.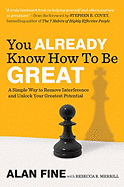 Available in: Hardcover
Fine reveals his simple and proven approach to achieving breakthrough performance through an amazing process called G.R.O.W. (Goal, Reality, Options, Way Forward).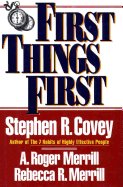 Available in: Paperback
Covey applies the proven wisdom of his phenomenal bestsellers, "The Seven Habits of Highly Effective People" and "Principle-Centered Leadership", to a new time-management approach based on life values. Exercises, diagrams, and real-life examples throughout.