Joanne Lipman
Joanne Lipman is Chief Content Officer of Gannett, the publishing company which owns USA Today. She began her career at the Wall Street Journal, where she was the first woman to become Deputy Managing Editor and supervised coverage that won three Pulitzer Prizes. She was also the founding editor-in-chief of Condé Nast Portfolio magazine and portfolio.com. She lives in New York City.
Books by Joanne Lipman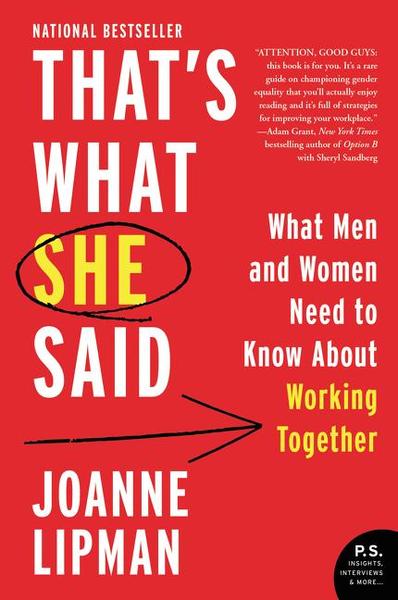 Available in: Hardcover, Paperback
Outlines anecdotal solutions for harmonious working relationships between the sexes, citing the unique contributions of professional women and how their male counterparts can implement a healthier business culture that bridges gender gaps.