Jon Gordon
Books by Jon Gordon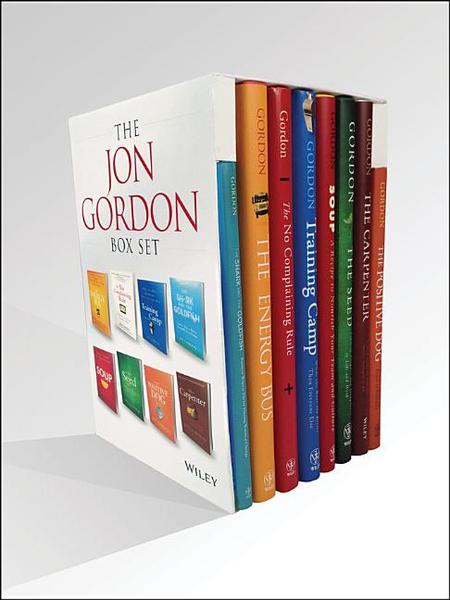 Available in: Hardcover
Inspiring fables to bring out the best in yourself and yourteam
The fables included in The Jon Gordon Box Set haveinspired readers around the world. For the first time, eight of JonGordon's most engaging and powerful fables are together in onelimited edition box set. The collection will fuel your life, work, and team with vision, passion, positivity, and purpose. Gordon'smasterful storytelling and meaningful messages makes the set aperfect gift for professional colleagues, students, and familiesalike.
Jon Gordon has worked closely with numerous Fortune 500companies, professional and college sports teams, hospitals, andleaders in business and education to develop positive and highperforming teams. His empowering messages are captured in thetimeless fables included in this limited edition box set:
The Energy Bus: 10 Rules to Fuel Your Life, Work, and Teamwith Positive Energy
Training Camp: What the Best Do Better Than EveryoneElse
The No Complaining Rule: Positive Ways to Deal withNegativity at Work
The Shark and the Goldfish: Positive Ways to Thrive DuringWaves of Change
Soup: A Recipe to Nourish Your Team and Culture
The Seed: Finding Purpose and Happiness in Life andWork
The Positive Dog: A Story About the Power ofPositivity
The Carpenter: A Story About the Greatest Success Strategiesof All
This powerful and inspiring collection of fables frombestselling author Jon Gordon features lessons and insight thatwill empower you to make positive changes in your professional andpersonal life.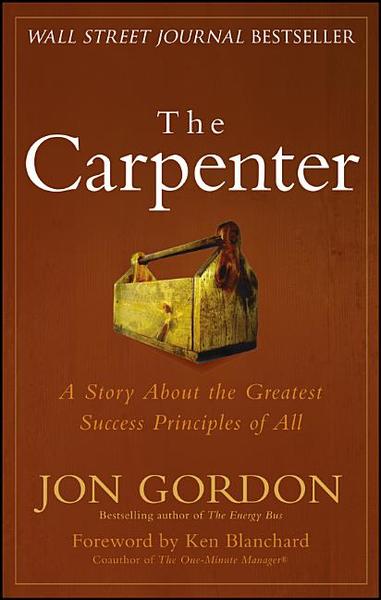 Available in: Hardcover
Bestselling author Jon Gordon returns with his most inspiring book yet--filled with powerful lessons and the greatest success strategies of all.
Michael wakes up in the hospital with a bandage on his head and fear in his heart. The stress of building a growing business, with his wife Sarah, caused him to collapse while on a morning jog. When Michael finds out the man who saved his life is a Carpenter he visits him and quickly learns that he is more than just a Carpenter; he is also a builder of lives, careers, people, and teams.
As the Carpenter shares his wisdom, Michael attempts to save his business in the face of adversity, rejection, fear, and failure. Along the way he learns that there's no such thing as an overnight success but there are timeless principles to help you stand out, excel, and make an impact on people and the world.
Drawing upon his work with countless leaders, sales people, professional and college sports teams, non-profit organizations and schools, Jon Gordon shares an entertaining and enlightening story that will inspire you to build a better life, career, and team with the greatest success strategies of all.
If you are ready to create your masterpiece, read The Carpenter and begin the building process today.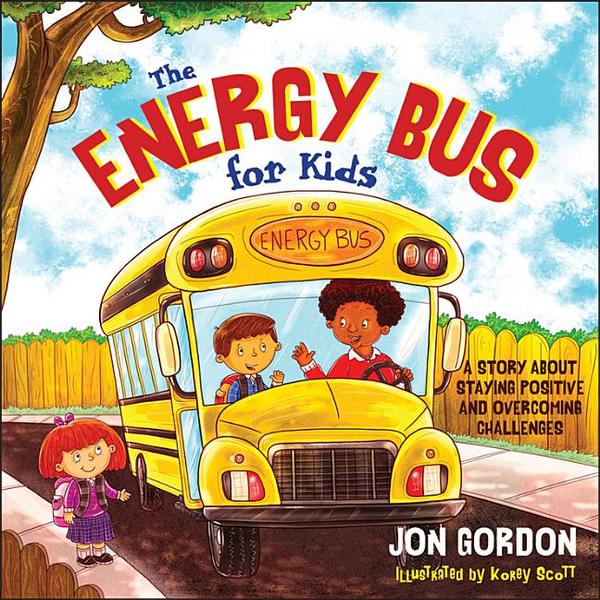 Available in: Hardcover
An illustrated adaptation of the bestselling business fable, "The Energy Bus," teaches children the benefits of staying positive.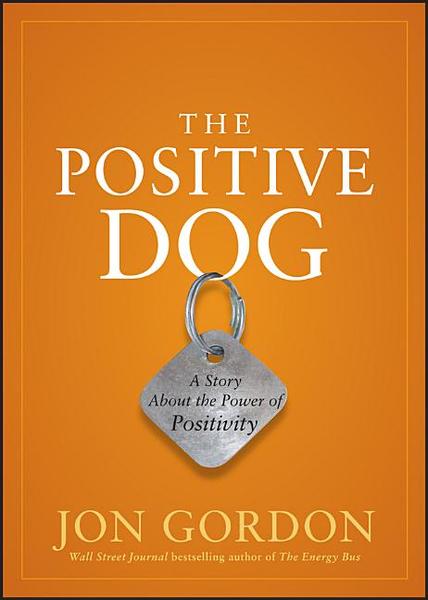 Available in: Hardcover
An inspirational fable about a negative dog that guides readers to use positivity to reach goals in this delightfully illustrated business story.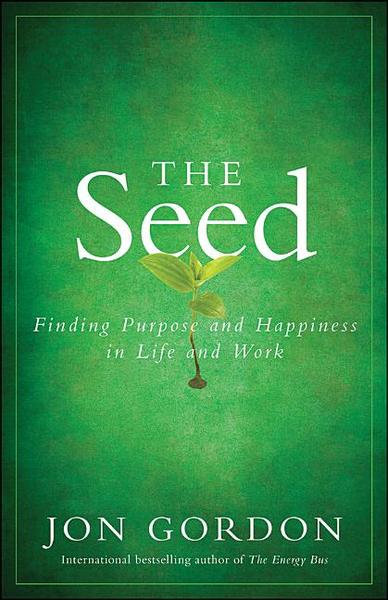 Available in: Hardcover
This business fable by the bestselling author of "The Energy Bus" and "Soup" explains how to embark on a quest for meaning and passion behind work.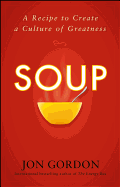 Available in: Hardcover
Why it matters who's stirring the pot
Soup offers an inspirational business fable that explains the "recipe" you can use to create a winning culture and boost employee morale and engagement. The story follows Nancy, the newly anointed CEO of America's Favorite Soup Company. She has been brought in to reinvigorate the brand and bring success back to a company that has lost its flavor and profit and has fallen on hard times. Fatefully, while eating lunch at a local soup shop, Nancy discovers the key ingredients to unite, engage, and inspire her team and create a culture of greatness.
From the bestselling author of The Energy Bus, The No Complaining Rule, and Training Camp
Find out how culture drives behavior, behavior drives habits, and habits deliver results
Create relationships that are the foundation upon which successful careers and winning teams are built
Features quick takeaways you can use to invest in your people, build trust, create unity, and enhance engagement
A turnaround tale like few others, Soup will inspire you to work in your own company to unleash the passion that delivers superior results.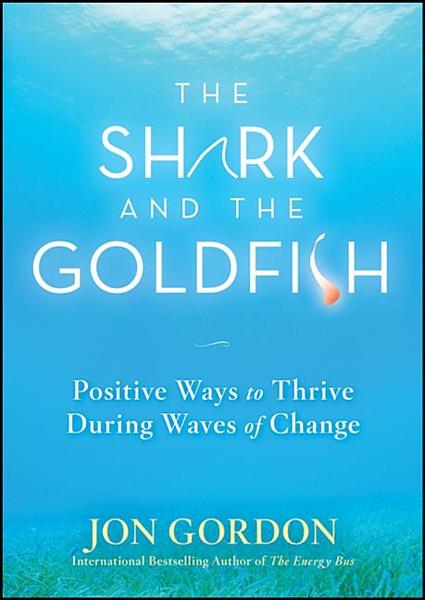 Available in: Hardcover
"The Shark and the Goldfish" is a business fable that teaches valuable lessons on the importance of working hard, maintaining a locus of control, and focusing on positive choices instead of negative voices.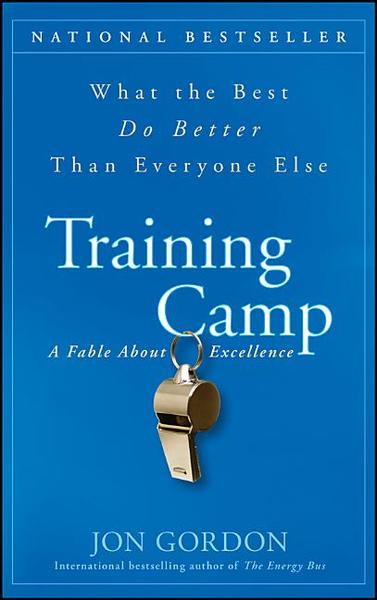 Available in: Hardcover
In the spirit of his international bestseller "The Energy Bus," Gordon returns with another inspirational business fable filled with invaluable lessons and insights on bringing out the best in leaders and teams.
Available in: Hardcover
Sharing the simple yet profound message that negativity and complaining are sabotaging the people, culture, and success of far too many organizations, this book provides a powerful solution that works--a seven-day no complaining fast.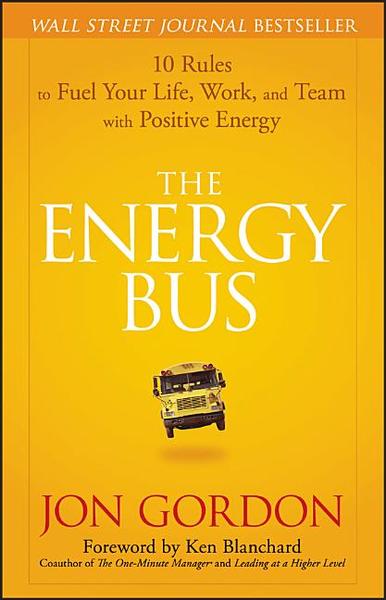 Available in: Hardcover, Paperback Large Print, Compact Disc
Negative attitudes in the workplace cost businesses billions of dollars every year, but solutions are hard to come by. "The Energy Bus" is a business fable designed to shows readers how to find their inner motivation and pass that inspiring energy on to others.