Fred Kofman
Books by Fred Kofman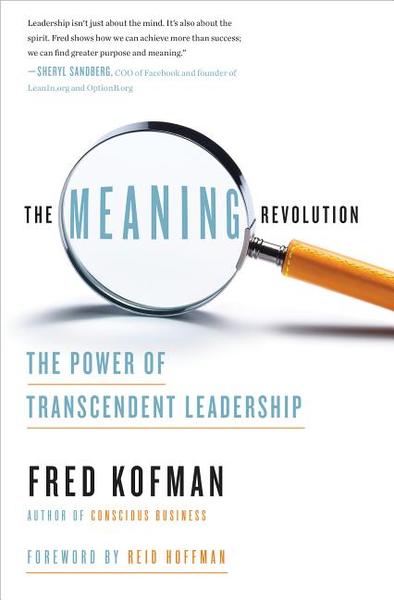 Available in: Hardcover
Bringing together economics and business theory, communications and conflict resolution, family counseling and mindfulness mediation, the vice president of LinkedIn claims that the biggest driver of motivation is the chance to serve a larger purpose beyond our careers and ourselves.
Available in: Hardcover
Excerpt from Collusion in Hierarchical Agency Regarding external financial audits, most firms are legally required by the sec to perform them annually. One implication of this paper is that this annual requirement might not be Optimal. About the Publisher Forgotten Books publishes hundreds of thousands of rare and classic books. Find more at www.forgottenbooks.com This book is a reproduction of an important historical work. Forgotten Books uses state-of-the-art technology to digitally reconstruct the work, preserving the original format whilst repairing imperfections present in the aged copy. In rare cases, an imperfection in the original, such as a blemish or missing page, may be replicated in our edition. We do, however, repair the vast majority of imperfections successfully; any imperfections that remain are intentionally left to preserve the state of such historical works.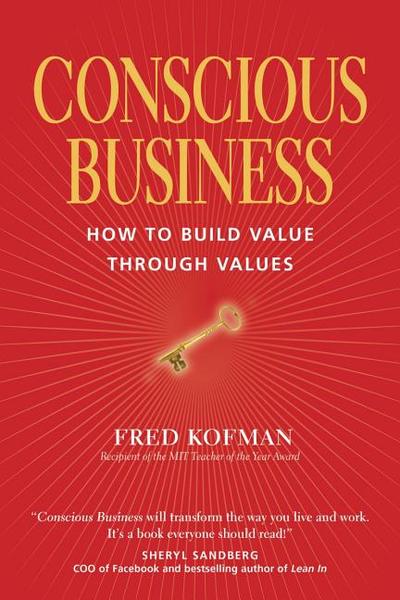 Available in: Paperback
**Winner of the 2009 Nautilus Gold Award** Consciousness is the main source of organizational greatness. Conscious business, explains Fred Kofman, means finding your passion and expressing your essential values through your work. A conscious business seeks to promote the intelligent pursuit of happiness in all its stakeholders. It produces sustainable, exceptional performance through the solidarity of its community and the dignity of each member."Conscious Business" presents breakthrough techniques to help you achieve: Unconditional responsibility how to become the main character of your lifeUnflinching integrity how to succeed beyond successAuthentic communication how to speak your truth, and elicit others' truthsImpeccable commitments how to coordinate actions with accountabilityRight leadership how being, rather than doing, is the ultimate source of excellenceA conscious business fosters personal fulfillment in the individuals, mutual respect in the community, and success in the organization, teaches Fred Kofman. "Conscious Business" is the definitive resource for achieving what really matters in the workplace and beyond.Contents Chapter 1: Conscious Business Chapter 2: Unconditional Responsibility Chapter 3: Essential Integrity Chapter 4: Ontological Humanity Chapter 5: Authentic Communication Chapter 6: Constructive Negotiation Chapter 7: Impeccable Coordination Chapter 8: Emotional Mastery Chapter 9: Entering the Market with Helping Hands Excerpt Consciousness is the ability to experience reality, to be aware of our inner and outer worlds. It allows us to adapt to our environment and act to promote our lives. All living beings possess consciousness, but human beings have a unique kind. Unlike plants and other animals, we can think and act beyond instinctual drives and conditioning. We can be autonomous (from the Greek, self-governing ). While this autonomy is a possibility, it is not a given. We must develop it through conscious choices. To be conscious means to be awake, mindful. To live consciously means to be open to perceiving the world around us, to understand our circumstances, and to decide how to respond to them in ways that honor our needs, values, and goals. To be unconscious is to be asleep, mindless. To live unconsciously means to be driven by instincts and habitual patterns. Have you ever driven down the highway on cruise control, engaged in a conversation or daydreaming, only to realize you missed your exit? You didn't literally lose consciousness, but you dimmed your awareness. Relevant details, such as your location and the actions needed to reach your goal, receded from the forefront of your mind. Your eyes were open, but you didn't see. This is a poor way to drive and an even poorer way to live. Praise Consciousness has a real and deep business impact. Learning how to work in full congruence with our values has inspired every person in my tem to be a better professional and a better human being. Sheryl Sandberg, Chief Operating Officer, Facebook Fred has been a true partner in our efforts to build a conscious organization, helping us move from aspiration to implementation. His advice is never easy, but always worthwhile. Eugenio Beaufrand, Vice President, Microsoft Latin America "Conscious Business "translates the tools of organizational learning into day-to-day business applications. Both at Chrysler and DTE Energy, Fred's work has allowed us to shift our culture faster, but with much greater sustainability than any other effort. David Meador, Senior Vice President of Finance, Detroit Edison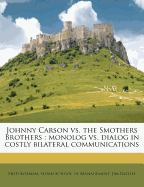 Available in: Paperback
This is a reproduction of a book published before 1923. This book may have occasional imperfections such as missing or blurred pages, poor pictures, errant marks, etc. that were either part of the original artifact, or were introduced by the scanning process. We believe this work is culturally important, and despite the imperfections, have elected to bring it back into print as part of our continuing commitment to the preservation of printed works worldwide. We appreciate your understanding of the imperfections in the preservation process, and hope you enjoy this valuable book.