Jason Selk
Books by Jason Selk
Available in: Hardcover
"One of the ten best leadership books so far this year."--Bloomberg Following up the popular peak performance book Organize Tomorrow Today, a new plan to motivate, set priorities and lead any team to optimal achievement Watch a triumphant speech after a sports championship or business milestone and you'll almost always hear some variation of this catchphrase: "It couldn't have happened without the great team we have." It doesn't matter if you're the owner of a 10,000-employee Fortune 500 company or running a small business, you're a part of a team. With a combined 50 years of experience building, managing, advising, and troubleshooting teams in both the business and sports worlds, Jason Selk and Tom Bartow now reveal the common DNA that links the highest performing teams. In Organize Your Team Today, Selk and Bartow show how it takes collective mental toughness to win, developed only through a clear understanding of the goals, limitations, roles and personalities on your team. Great leaders respect and embrace channel capacity, Selk and Bartow explain, which means they don't overload their teams with blizzards of tasks and responsibilities. They bust the "focus" and "relationship" fallacies, as those words are meaningless for teams unless they are byproducts of activities that really matter. And Selk and Bartow teach how to manage expectations, since doing so creates a level of respect between the leader and the team--and among the team members--that is a catalyst for peak achievement.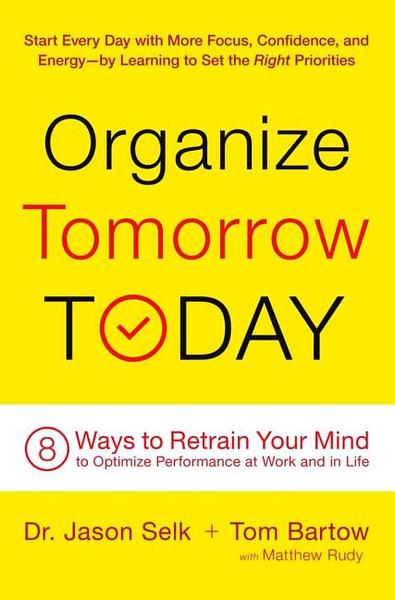 Available in: Paperback, Hardcover
In the spirit of business/self-help hits such as Darren Hardy's The Compound Effect, a simple formula for productivity and success, from a prominent sports psychologist and a star business coach who join forces to offer seven fundamental skills for improving your habits and achieving peak performance in work and life.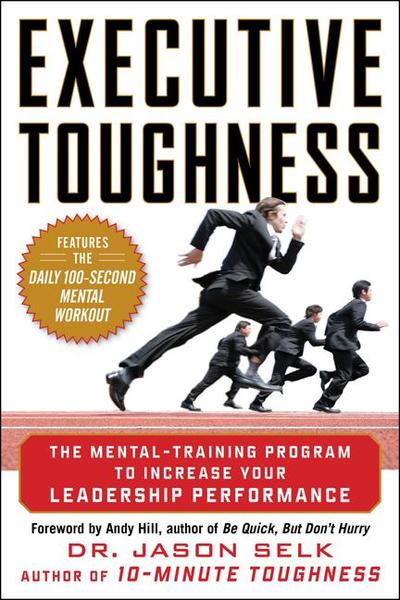 Available in: Hardcover
"Executive Toughness" is a step-by-step game plan for building the mental toughness required to achieve goals that benefit the individual and his or her organization, while still maintaining a healthy work-life balance.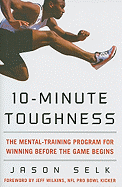 Available in: Hardcover
"10-Minute Toughness is a solid mental training program. In fact I feel it is the best of its kind. . . . [It's] what the title says: ten minutes a day that connects your talents and abilities to the outcome you're seeking. As a retired NFL player looking forward, I can see as many applications for the toughness Jason Selk's program brought out of me in the business world as there were on the football field."
--Jeff Wilkins, Former NFL Pro Bowl Kicker
"The mental side of the game is extremely important. 10-Minute Toughness helps the players develop the mental toughness needed for success; it really makes a difference."
--Walt Jocketty, General Manager of the 2006 World Champion St. Louis Cardinals
"Jason Selk has spent a tremendous amount of time and energy developing effective mental-training programs and coaches workshops. He is truly committed to helping individuals and teams to perform at their very best, when it really counts."
--Peter Vidmar, Olympic Gold Medalist
Mental training is a must for high performance both on the field and off. But simply hoping for mental toughness isn't going to build any mind muscles. You need a proven routine of daily exercises to get you where you want to go. 10-Minute Toughness is your personal coach for boosting brainpower and achieving a competitive edge in whatever game you play. With quickness and ease, you'll learn how to master your own mind and psych out your opponents using personalized techniques from one of America's most successful sport psychology consultants. Like no other program available, the 10-Minute Toughness (10-MT) routine gets you ready for the competition in just ten minutes a day.