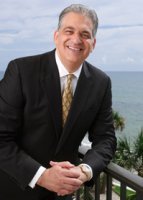 Bob Burg
Bob Burg shares information on topics vital to the success of today's businessperson. He speaks for corporations and associations internationally, including fortune 500 companies, franchises, and numerous direct sales organizations.
Bob regularly addresses audiences ranging in size from 50 to 16,000 — sharing the platform with notables including today's top thought leaders, broadcast personalities, Olympic athletes and political leaders including a former United States President.
The Go-Giver, a The Wall Street Journal and BusinessWeek Bestseller, has sold over 500,000 copies. Since its release it has consistently stayed in the top 25 on 800ceoread's Business Book Bestsellers List. It has been translated into 21 languages and is Bob's fourth book to sell over 250,000 copies.
Bob is an advocate, supporter and defender of the Free Enterprise system, believing that the amount of money one makes is directly proportional to how many people they serve.
He is also an unapologetic animal fanatic and serves as a member of the Board of Trustees of Furry Friends Adoption and Clinic in Jupiter, Florida.
http://www.burg.com/
Books by Bob Burg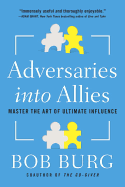 Available in: Paperback, Hardcover, eBook
The bestselling co-author of The Go-Giver offers new insights into what it means to be truly influential
Faced with the task of persuading someone to do what we want, most of us expect resistance. We see the other person as an adversary and often resort to coercion or manipulation to get our way. But while this approach might bring us short-term results, it leaves people with a bad feeling about themselves and about us. At that point, our relationship is weakened and our influence dramatically decreased. There has to be a better way.
Drawing on his own experiences and the stories of other influential people, communication expert Bob Burg offers five simple principles of what he calls Ultimate Influence the ability to win people to your side in a way that leaves everyone feeling great about the outcome. In the tradition of Dale Carnegie's How to Win Friends and Influence People, Burg offers a tried-and-true framework for building alliances at work, at home, and anywhere else you seek to win people over.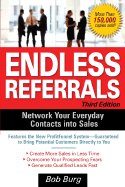 Available in: Paperback, eBook
Available in: eBook, Hardcover
Updated with a new introduction, author Q&A, and a foreword by Arianna Huffington.
Available in: eBook, Hardcover
(Previously published as It's Not About You)
Available in: Compact Disc, Hardcover, eBook
"The Go-Giver" took the business world by storm with its message that giving is the simplest, most fulfilling, and most effective path to success. Now, the authors offer this practical follow-up in which giving becomes the cornerstone of an effective approach to selling.