William C Taylor
Books by William C Taylor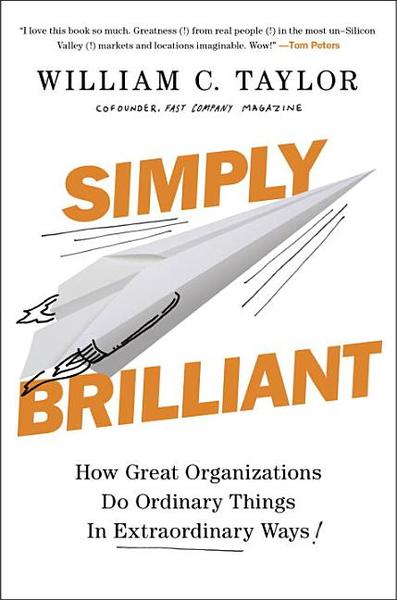 Available in: Hardcover
There's no such thing as an average or old-fashioned business, just average or old-fashioned ways to do business. In fact, the opportunity to reach for extraordinary may be most pronounced in settings that have been far too ordinary for far too long.
Far away from Silicon Valley, in familiar, traditional, even unglamorous fields, ordinary people are unleashing extraordinary advances that amaze customers, energize employees, and create huge economic value. Their secret? They understand that the work of inventing the future doesn't just belong to geeks designing mobile apps and virtual-reality headsets, or to social-media entrepreneurs hoping to launch the next Facebook. Some of today's most compelling organizations are doing brilliant things in simple settings such as retail banks, office cleaning companies, department stores, small hospitals, and auto dealerships.
William C. Taylor, cofounder of Fast Company and best-selling author of Practically Radical, traveled thousands of miles to visit these hotbeds of simple brilliance and unearth the principles and practices behind their success. He offers fascinating case studies and powerful lessons that you can apply to do ordinary things in extraordinary ways, regardless of your industr yor profession. Consider, for instance, how...
-Miami Beach's dazzling 1111 Lincoln Road reimagined the humble parking garage as a high-profile public space that hosts weddings, yoga classes, and celebrity gatherings.
-USAA, the financial-services giant that provides soldiers and their families with insurance and banking products, inspires frontline employees to deliver legendary service by immersing them in military culture.
-Pal's Sudden Service, a fast-food chain with a cult following, serves up burgers and fries with such speed and accuracy that companies from other industries pay to learn from its astonishing discipline.
-Lincoln Electric, a manufacturer based in Euclid, Ohio, dominates its ultracompetitive markets with a fierce devotion to quality and productivity. But the key to its prosperity is a share-the-wealth model that gives everybody a sense of security and a piece of the action. It has maintained a strict no-layoff pledge since 1958.
As Taylor writes: The story of this book, its message for leaders who aim to do something important and build something great, is both simple and subversive: In a time of wrenching disruptions and exhilarating advances, of unrelenting turmoil and unlimited promise, the future is open to everybody. The thrill of breakthrough creativity and breakaway performance . . . can be summoned in all sorts of industries and all walks of life, if leaders can reimagine what's possible in their fields. Simply Brilliant shows you how."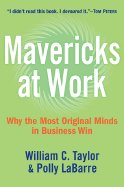 Available in: Hardcover
Profiles successful entrepreneurs who are promoting their companies by challenging outdated practices, revealing how they have developed large-scale ideas, promoted products and services of high value, and consistently increased their own knowledge bases.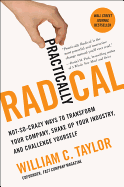 Available in: Paperback, Hardcover
"The most powerful and instructive change manual you'll ever read. It will persuade and inspire you to change your business, your work, and maybe your life."--Daniel H. Pink, bestselling author of A Whole New Mind
In Practically Radical, William C. Taylor, the New York Times bestselling co-author of Mavericks at Work offers a refreshing, rigorous new look at pragmatic ways to shake things up and make positive change in difficult times. Anything but your typical business book, Practically Radical is a must-own for small business owners and CEOs, for managers at all levels, and innovators and entrepreneurs of every stripe.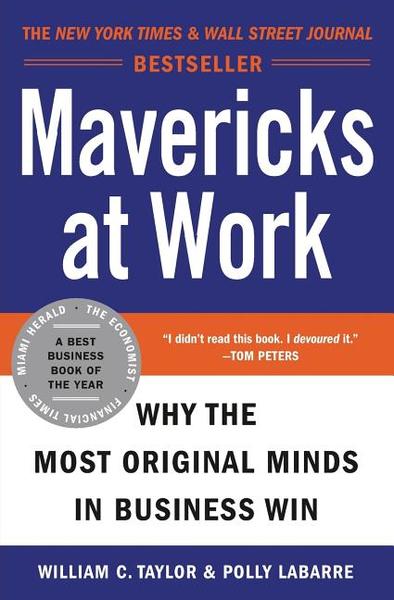 Available in: Paperback
Business as usual is a bust . . .
In industry after industry, organizations that were once dismissed as upstarts, wildcards--mavericks--are making serious waves and growing fast. From high-profile innovators such as HBO and Google to funky sandwich shop chains, the truly imaginative and unconventional businesses are changing the way things are done--providing new approaches, strategies, and outlooks, as well as better ways to compete, lead, and succeed in the twenty-first century.
The first book to document this change, Mavericks at Work is business "edutainment" for a smart, ambitious readership, profiling some of the most exciting--and often eccentric--CEOs in the United States, while detailing their remarkable strategies for success