Chris Anderson
Books by Chris Anderson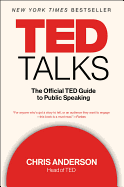 Available in: Paperback
For anyone who has ever been inspired by a TED talk, this is an insider's guide to creating talks that are unforgettable.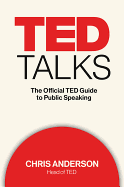 Available in: Hardcover
The definitive practical guide to public speaking, by Chris Anderson, the heralded curator of TED Talks, offering pragmatic tips and advice to anyone who wants to develop, polish, and refine their ability to deliver a powerful presentation. The work is based upon the author's longtime association with the world's most popular TED speakers, and features inside stories and anecdotes.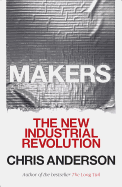 Available in: Paperback, Hardcover
3D Robotics co-founder and bestselling author Chris Anderson takes you to the front lines of a new industrial revolution as today's entrepreneurs, using open source design and 3-D printing, bring manufacturing to the desktop. In an age of custom-fabricated, do-it-yourself product design and creation, the collective potential of a million garage tinkerers and enthusiasts is about to be unleashed, driving a resurgence of American manufacturing. A generation of "Makers" using the Web's innovation model will help drive the next big wave in the global economy, as the new technologies of digital design and rapid prototyping gives everyone the power to invent--creating "the long tail of things.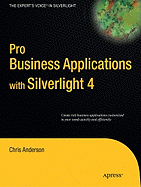 Available in: Paperback
This introduction guides readers in the design and development of business applications in Silverlight 3 and C#. Web developers of varying levels of expertise will find valuable insight on the development of rich and robust business applications.
Available in: Paperback, Hardcover
In one of the most important business books since "The Tipping Point," Anderson shows how the future of commerce and culture isn't in hits, or the high-volume head of a traditional demand curve, but in what used to be regarded as misses--the endlessly long tail of that same curve.