Roxane Gay
Books by Roxane Gay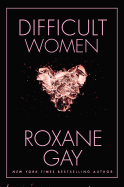 Available in: Hardcover
"A collection of stories of ... hardscrabble lives, passionate loves, and quirky and vexed human connection"--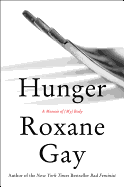 Available in: Hardcover
"Gay has written ... about food and bodies, using her own emotional and psychological struggles as a means of exploring our shared anxieties over pleasure, consumption, appearance, and health. As a woman who describes her own body as 'wildly undisciplined,' Roxane understands the tension between desire and denial, between self-comfort and self-care"--Amazon.co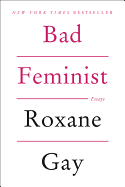 Available in: Paperback
New York Times Bestseller
A collection of essays spanning politics, criticism, and feminism from one of the most-watched young cultural observers of her generation, Roxane Gay.
Pink is my favorite color. I used to say my favorite color was black to be cool, but it is pink all shades of pink. If I have an accessory, it is probably pink. I read Vogue, and I m not doing it ironically, though it might seem that way. I once live-tweeted the September issue.
In these funny and insightful essays, Roxane Gay takes us through the journey of her evolution as a woman (Sweet Valley High) of color (The Help) while also taking readers on a ride through culture of the last few years (Girls, Django in Chains) and commenting on the state of feminism today (abortion, Chris Brown). The portrait that emerges is not only one of an incredibly insightful woman continually growing to understand herself and our society, but also one of our culture.
Bad Feminist is a sharp, funny, and spot-on look at the ways in which the culture we consume becomes who we are, and an inspiring call-to-arms of all the ways we still need to do better."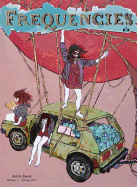 Available in: Paperback
From the essay "Feel Me" by Roxane Gay:
"Niche dating sites are interesting. You can go to JDate or Christian Mingle or Black People Meet or any number of dating websites. If you have certain criteria, you can find people who look like you or share your faith or enjoy having sex in furry costumes. No one is alone in their interests. When you go to these niche dating sites, you can hope you are working with a known quantity. You can hope that in love online, a lingua franca will make all things possible."
From the essay "An American Sex Tourist in Thailand" by Alex Jung:
"After I booked a plane ticket to Bangkok, the first thing I did was type "gay Thailand" into the Google search bar."
"Frequencies "is a biannual journal of artful essays, sharply illustrated by artist John Gagliano.
"Volume 2 "features Roxane Gay writing on issues of belonging in middle class black America, Alex Jung on the gay tourist sex trade in Thailand, and Kate Zambreno on the brief career but lasting impact of actress and director Barbara Loden. Plus: much more to come!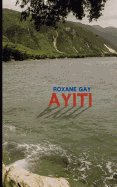 Available in: Paperback
The debut collection from the vibrant voice of Roxane Gay is a unique blend of fiction, nonfiction, and poetry, all interwoven to represent the Haitian diaspora experience. Roxane Gay lives and writes in the Midwest where she is an Assistant Professor at Eastern Illinois University. Her work appears or is forthcoming in NOON, New Stories From the Midwest 2011, Cream City Review, Mid-American Review, Chattahoochee Review, The Rumpus and many others.