C Otto Scharmer
Books by C Otto Scharmer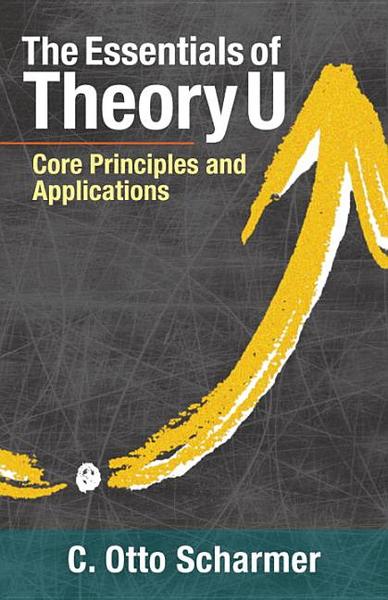 Available in: Paperback
A powerful pocket guide for practitioners that distills all of the research and materials found in Otto Scharmer's seminal texts Theory U and Leading from the Emerging Future. Creating a Better Future This book offers a concise, accessible guide to the key concepts and applications in Otto Scharmer's classic Theory U. Scharmer argues that our capacity to pay attention coshapes the world. What prevents us from attending to situations more effectively is that we aren't fully aware of that interior condition from which our attention and actions originate. Scharmer calls this lack of awareness our blind spot. He illuminates the blind spot in leadership today and offers hands-on methods to help change makers overcome it through the process, principles, and practices of Theory U. And he outlines a framework for updating the "operating systems" of our educational institutions, our economies, and our democracies. This book enables leaders and organizations in all industries and sectors to shift awareness, connect with the highest future possibilities, and strengthen the capacity to co-shape the future.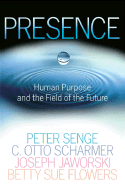 Available in: Paperback
Presence is an intimate look at the development of a new theory about change and learning. In wide-ranging conversations held over a year and a half, organizational learning pioneers Peter Senge, C. Otto Scharmer, Joseph Jaworski, and Betty Sue Flowers explored the nature of transformational change how it arises, and the fresh possibilities it offers a world dangerously out of balance. The book introduces the idea of presence a conceptborrowed from the natural worldthat the whole is entirely present in any of its parts to the worlds of business, education, government, and leadership. Too often, the authors found, we remain stuck in old patterns of seeing and acting. By encouraging deeper levels of learning, we create an awareness of the larger whole, leading to actions that can help to shape its evolution and our future.
Drawing on the wisdom and experience of 150 scientists, social leaders, and entrepreneurs, including Brian Arthur, Rupert Sheldrake, Buckminster Fuller, Lao Tzu, and Carl Jung, Presence is both revolutionary in its exploration and hopeful in its message.This astonishing and completely original work goes on to define the capabilities that underlie our ability to see, sense, and realize new possibilities in ourselves, in our institutions and organizations, and in society itself.