Mike Michalowicz
Books by Mike Michalowicz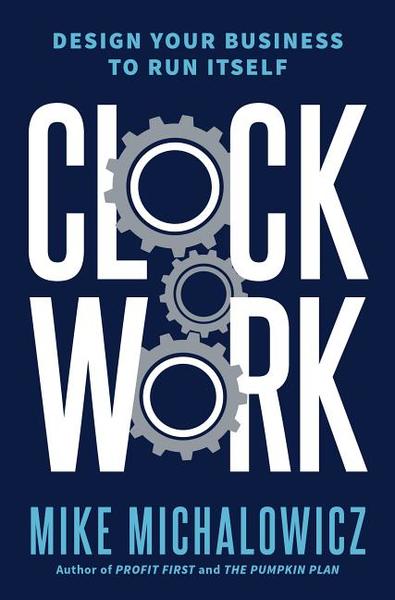 Available in: Hardcover
The author of Profit First and The Pumpkin Plan shows you how to streamline your business to run more efficiently, productively, and without constant micro-management. Mike Michalowicz is back with another game changing book. In Profit First he challenged the established axiom that profit comes last, and shared a simple, powerful method to drive permanent profitability. Now, he challenges popular productivity and time management methods to outline a simple strategy that can help an entire organization align around a single goal and run like clockwork. Chances are you started a business so you could be your own boss, set your own hours, and bring your unique style to leading a team to solve business problems. In reality, you probably find yourself too bogged down in the daily details of running an organization to limit your work to regular hours or provide any real leadership to your team. In Clockwork, you'll discover a simple, counterintuitive approach to creating efficiency that frees you up to pay attention to the things that matter, in life and at work. Among other things, you'll see how to: * Capture Systems: Most entrepreneurs try to streamline by creating new systems, without realizing all the systems already exist... in their head. Clockwork shows entrepreneurs how to capture the processes they already use. * Protect the Queen: Identify the one core function that is your organization's most crucial, valued resource, and orient the business around making sure that function is never distracted, overloaded, or compromised. * Empower Decision-Making: Free yourself from the minutiae of daily decision-making by empowering others in your organization to act independently and with confidence. Drawing on dozens of true small business success stories, Michalowicz shows you how to enable yourself to take a 4-week vacation, disconnect from your business, and return to find that it's thrived in your absence.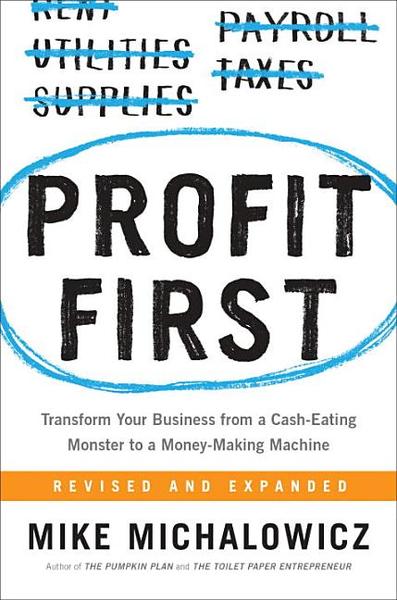 Available in: Hardcover
Author of cult classics The Pumpkin Plan and The Toilet Paper Entrepreneur offers a simple, counterintuitive cash management solution that will help small businesses break out of the doom spiral and achieve instant profitability.
Conventional accounting uses the logical (albeit, flawed) formula: Sales - Expenses = Profit. The problem is, businesses are run by humans, and humans aren't always logical. Serial entrepreneur Mike Michalowicz has developed a behavioral approach to accounting to flip the formula: Sales - Profit = Expenses. Just as the most effective weight loss strategy is to limit portions by using smaller plates, Michalowicz shows that by taking profit first and apportioning only what remains for expenses, entrepreneurs will transform their businesses from cash-eating monsters to profitable cash cows. Using Michalowicz's Profit First system, readers will learn that:
Following 4 simple principles can simplify accounting and make it easier to manage a profitable business by looking at bank account balances.
A small, profitable business can be worth much more than a large business surviving on its top line.
Businesses that attain early and sustained profitability have a better shot at achieiving long-term growth.
With dozens of case studies, practical, step-by-step advice, and his signature sense of humor, Michalowicz has the game-changing roadmap for any entrepreneur to make money they always dreamed of.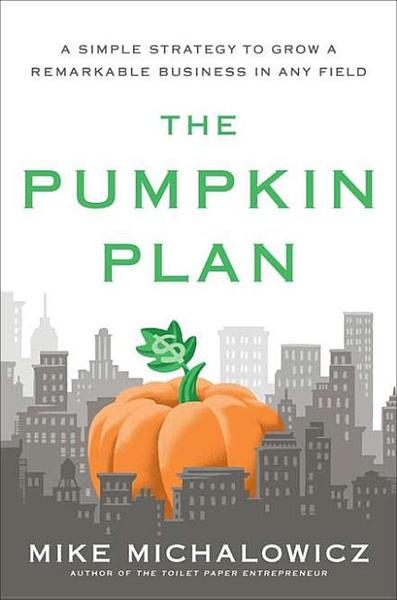 Available in: Hardcover
Each year Americans start one million new businesses, nearly 80 percent of which fail within the first five years. Under such pressure to stay alive--let alone grow--it's easy for entrepreneurs to get caught up in a never-ending cycle of "sell it--do it, sell it--do it" that leaves them exhausted, frustrated, and unable to get ahead no matter how hard they try.
This is the exact situation Mike Michalowicz found himself in when he was trying to grow his first company. Although it was making steady money, there was never very much left over and he was chasing customers left and right, putting in twenty-eight-hour days, eight days a week. The punishing grind never let up. His company was alive but stunted, and he was barely breathing. That's when he discovered an unlikely source of inspiration--pumpkin farmers.
After reading an article about a local farmer who had dedicated his life to growing giant pump-kins, Michalowicz realized the same process could apply to growing a business. He tested the Pumpkin Plan on his own company and transformed it into a remarkable, multimillion-dollar industry leader. First he did it for himself. Then for others. And now you. So what is the Pumpkin Plan?
Plant the right seeds: Don't waste time doing a bunch of different things just to please your customers. Instead, identify the thing you do better than anyone else and focus all of your attention, money, and time on figuring out how to grow your company doing it.
Weed out the losers: In a pumpkin patch small, rotten pumpkins stunt the growth of the robust, healthy ones. The same is true of customers. Figure out which customers add the most value and provide the best opportunities for sustained growth. Then ditch the worst of the worst.
Nurture the winners: Once you figure out who your best customers are, blow their minds with care. Discover their unfulfilled needs, innovate to make their wishes come true, and overdeliver on every single promise.
Full of stories of other successful entrepreneurs, The Pumpkin Plan guides you through unconven-tional strategies to help you build a truly profitable blue-ribbon company that is the best in its field.